A winter wedding is no less than a fairytale come to life. The light breeze and the beautiful snowfall – the essence of winter seeps into any winter wedding and turns it into a memorable event for everyone involved. But a winter wedding is as demanding as it is exciting. Deciding on the color schemes for a winter wedding – right from venue decoration to bridesmaids' dresses – might become a herculean task for many. But fret not – this article will help you decide on some of the best color schemes that can turn your winter wedding into a paradise no one will want to leave! So, let's check it out, shall we?
1. White & Gray – A Classic Combination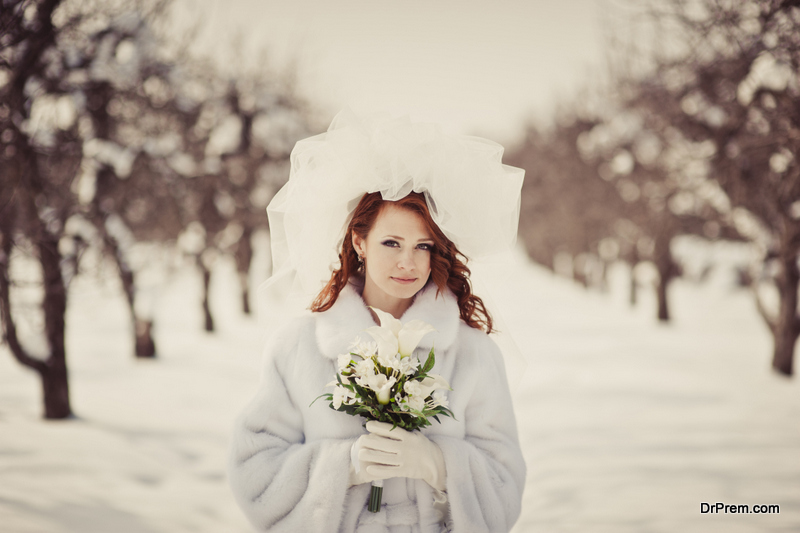 Not only white is the color of the bride's dress on the wedding day, it is also a color that reminds us of snowfall – the essence of winter. Combine the classic white with a subtle gray, and see the magic work for yourself!
Not only will this color scheme impart a structured and symmetrical look to your wedding, it will also lend an ultra-chic vibe to it. Use velvet, faux fur, or raw silk to experiment with various textures for decorating the venue, flower bouquets, and even your bridesmaids' dresses.
2. Burgundy & Black – A Fashionable Combination
If you are a couple who also happens to love fashion, why not opt for the burgundy color scheme for your winter wedding decor and dresses? It's screams fashion and speaks class in equal measure.
Black goes amazingly well with burgundy. Maybe you can go for a tux with a burgundy shade thrown in and try taking it up a notch by adding a couple of black lapels. And if black doesn't your taste, go for white.
Although it's not scientifically proven, going by logic, burgundy is a great color for contrast. And especially if the other color is white. So, now you know which color your bridesmaids should wear for that mind-blowing visual effect!
3. Ice Blue & White – A Wintery Combination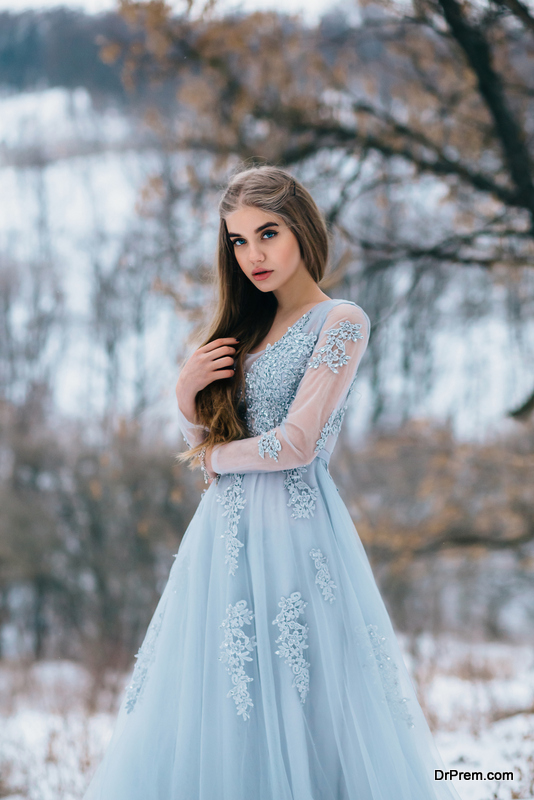 Close your eyes and imagine what winter looks like to you. We can bet millions that the first two colors that pop up in your mind when thinking about winter is ice blue and white. So, why not use these colors for your winter wedding decoration and dresses?
Choose from among the best freezing ice blue color dresses for bridesmaids – it may be a long gown, a short dress, or a long skirt with a cropped top. This is a combination that will take your winter wedding to land of fairytales.
And if the freezing ice blue shade is not upto your liking, why not mix and match with pastel blue bridesmaid dresses? The visually stunning shade of blue with tones of white, black or even gold will steal hearts at your winter wedding!
Your wedding is one of the biggest days of your life. Making one right or wrong choice can make or mar your wedding – especially if it's about the color schemes. So, choose wisely. And most importantly, choose passionately!
Article Submitted By Community Writer