Bridal accessories are stuffs that need lot of store hunting. You have to keep everything in mind right from the type of decor to the kind of gown and sandals that you have selected for the exclusive day.
For all the adorable brides, here are two of the samples that will be matching enough to team up with any sober kind of dress.
Multi Crystal Circles Earrings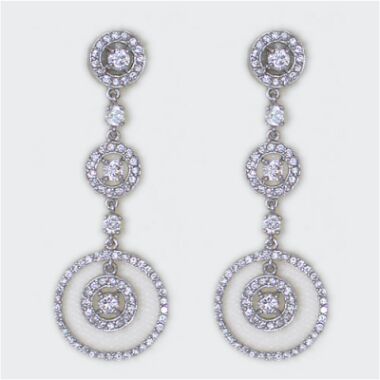 The pave crystal circles are adorned with prong set crystals. Priced at: $140.00
Pearl and Crystal Cluster Earrings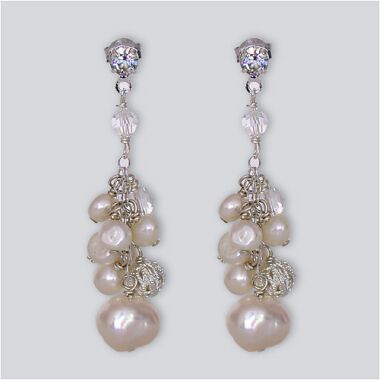 Fresh water pearls and crystals of different shapes are formed as a bunch and then put over on a beautiful and flimsy sliver chain along with a cute little filigree ball. Priced at: : $98.00.