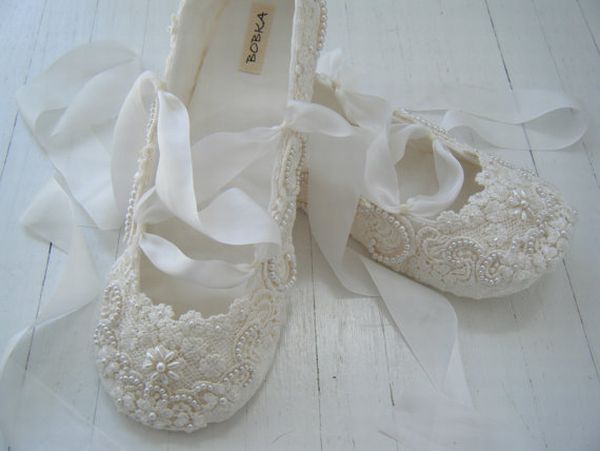 Who said sparkle was only limited to jewelry on a wedding day? Times have changed and getting a dose of glitter are shoes. Women are crazy about dressing well and their passion for shoes is not hidden from the world as well. Mostly, to-be brides think that their feet will be hidden all through the ceremony under the floor length gown, but a bad pair of shoes can ruin the entire look and can be a major put off. It's time you grab a pair of perfectly precious shoes, which will make your wedding nothing less than a fairytale. So, invest in a truly stunning pair that will make you walk with confidence down the aisle.
White Satin Bridal Crystal Shoes by Stuart Weitzman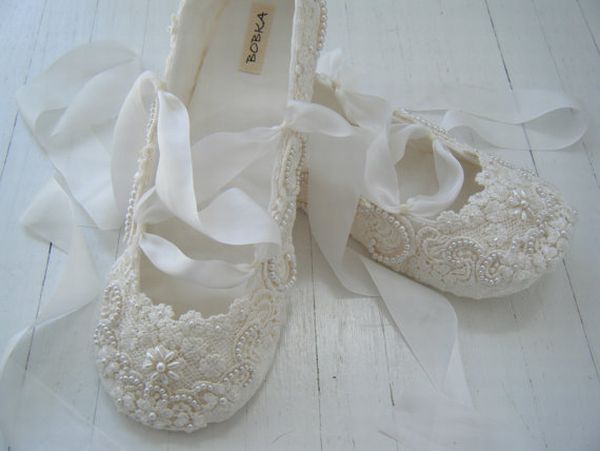 Want something for your feet that is striking and comfortable at the same time? Then, these White Satin Bridal Crystal Shoes will be just the right thing for you. The beautiful bridal shoes have been embellished with pearls and French crystal sequins that will make the bride look all the more stunning on the most special day of her life. Giving it additional glam quotient is the silk ribbon ties that will make you fall in love with the pair instantly. The best part being, every pair is tailor made as per specific foot measurements making them all the more comfortable and special.
Women Crystal Sequin Handmade High Heel Wedding Shoes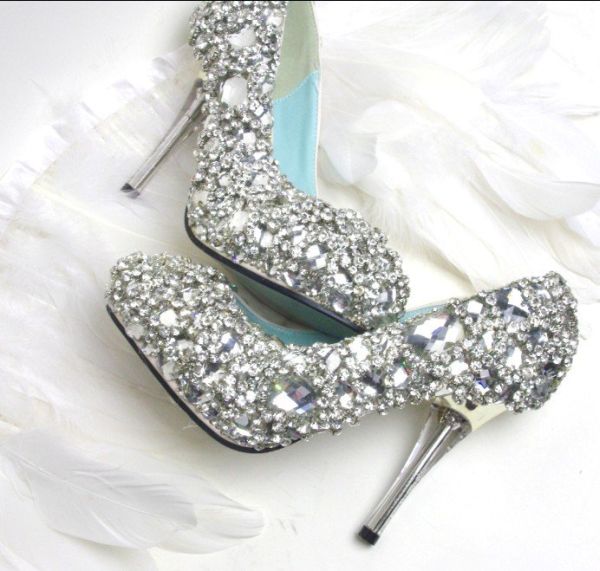 Celebrate your wedding in a grand way and walk with utmost panache in these crystal encrusted pumps. The shoes are highly fashionable and will comfortably cover the beautiful feet of a bride. The intricate placement of high quality crystals and smooth satin will add an extra zing to your overall getup. The handmade high heel wedding shoes are customized as per a person's requirements. The pair comes coated with all the comfort and its lightweight trait will never let you feel tired.
Daffodile Swarovski Crystal Pumps by Christian Louboutin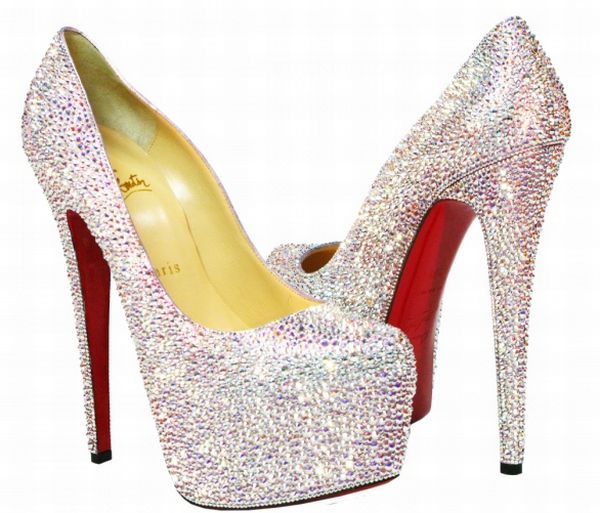 Love classy thing, then how can you not love creations by Christian Louboutin? Daffodile Swarovski Crystal AB Pumps celebrate the gala wedding mood and vow to make your fairytale wedding just perfect. But you will have to be a real daredevil to walk around in these 6 inch heels, which will be worth every penny spent. The flow of appreciations will not cease and the glitter will make you one ravishing bride.
Swarovski Crystal pumps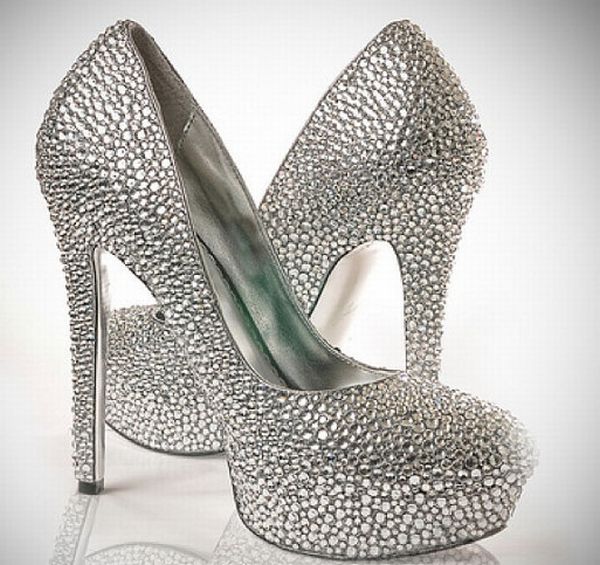 If you feel like touching sky on your wedding day then Swarovski Crystal pumps will make sure you fly sky-high. These are just not for the faint hearted. The bling bling factor is all thanks to the 5000 Swarovski crystals that these pumps come smothered in. The staggering bridal accessory will shine throughout the ceremony and mesmerize everyone with its sparkle.
Hand Design Top White Crystal Diamond Bride Wedding High-Heeled Shoes Wedding Shoes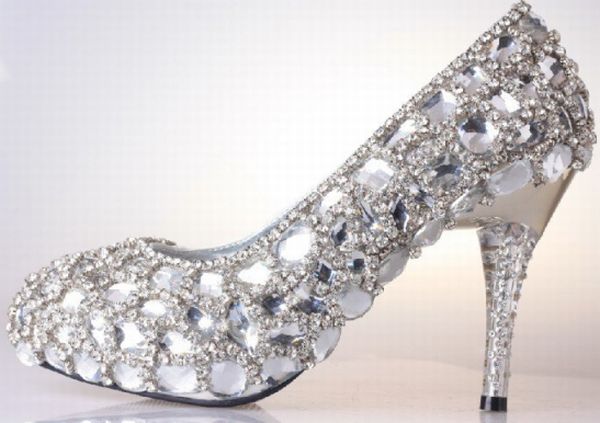 Express your elegant taste and look nothing less than a celebrity in these mod and timeless wedding shoes. The stunning shoe style will captivate onlookers and make sure you shine like a star on your D day. These are made with different sized stones, which have been meticulously hand crafted to get that oh-so-perfect look. The vivid intensity of the pumps will intoxicate senses and freeze glares as you step out in these hot numbers.
Golden Radiance Gold Crystal Sandals by Stuart Weitzman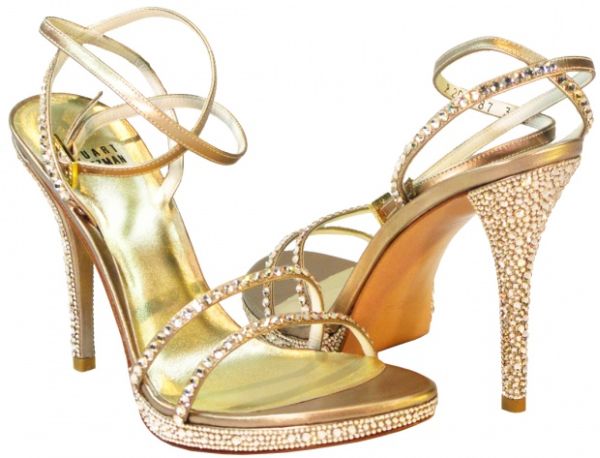 Stuart Weitzman "Golden Radiance" Gold Crystal Sandals will leave everyone up in smoke as you walk around coated with the much needed glamor quotient. The bejeweled strap will rest beautifully on your ankle and flirt with it. The stunning pair will make your feet glow with every step you take and also give sunshine some competition.
Benjamin Adams Gaga Wedding Shoes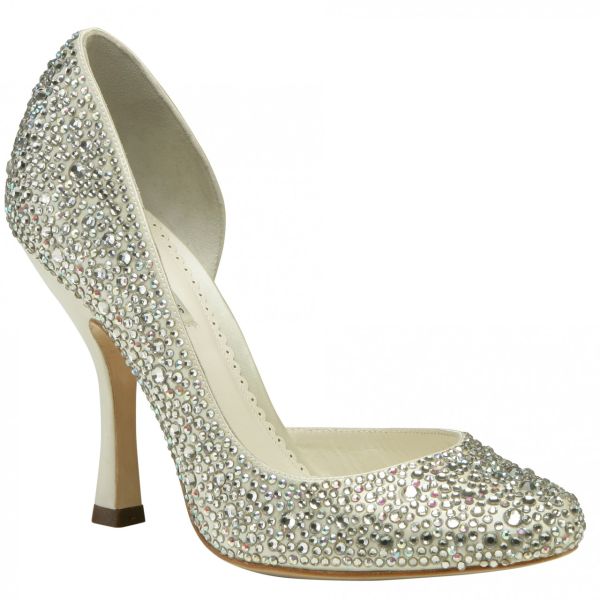 Walk down the aisle to enter a new life in unending grace and grandeur, thanks to the Benjamin Adams Gaga Wedding Shoes. The incredibly beautiful pumps have been designed for brides who don't like compromising on style. The shimmering, splendid and absolutely heavenly round toe heels will become the talk of the town in no time at all. The enchanting wedding shoes look like a shimmering work of art and the crystals on it will sparkle like tiny stars in the sky.
Flutterby Satin Crystal Bridal Shoes by Badgley Mischka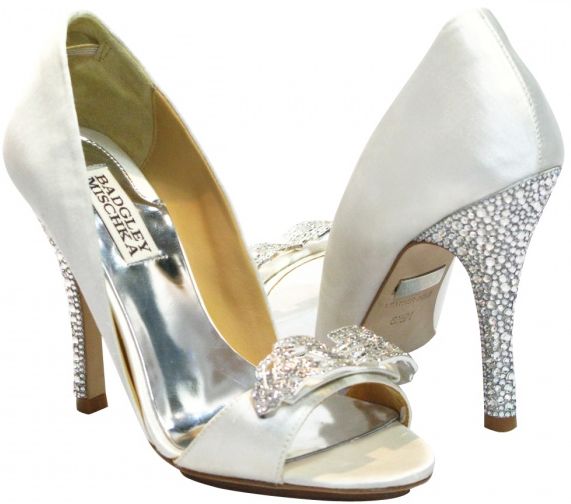 Slip on these radiant peep toes and look like a diva on your wedding day. The phenomenally stunning heels look precious and have a satin outer skin. The 4 ½ inch heel comes fully encrusted with crystals that make sure you shine like a princess as you match steps with your loved one. This is one pair which no one will miss to stare at and ever forget in life. The astounding Satin Crystal Bridal Shoes have been fashioned out of highest quality material.
Rhianna Crystal wedding shoes Benjamin Adams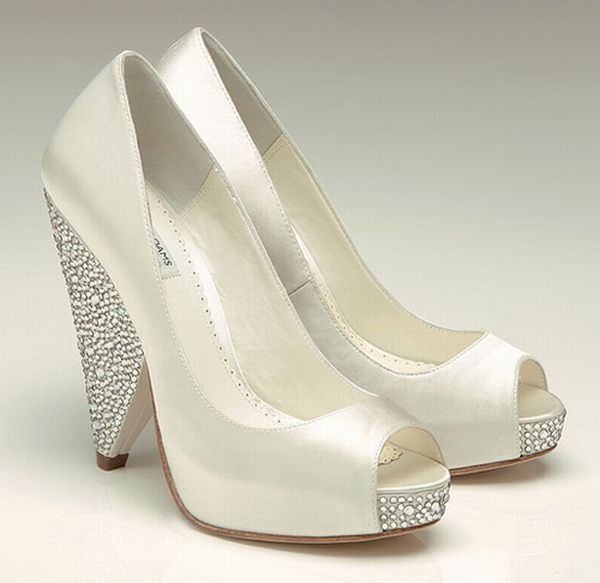 Slip into your own pair of stunning crystal heels that will glitter with a diamond-like radiance. These beauties will prove to be just the right pick for brides who have an impeccable taste when it comes to getting dressed. They will make just any woman feel like a princess and will pamper their ladylike aura further. It is a definite head turner, as the cone/wedge heel gets an incredibly gorgeous layer of crystals that shine with all their worth. So, let you feet do all the talking in the Rhianna Crystal wedding shoes Benjamin Adams and see all the fashion butterflies flutter towards you injected with compliments.
Wedding crystal Shoes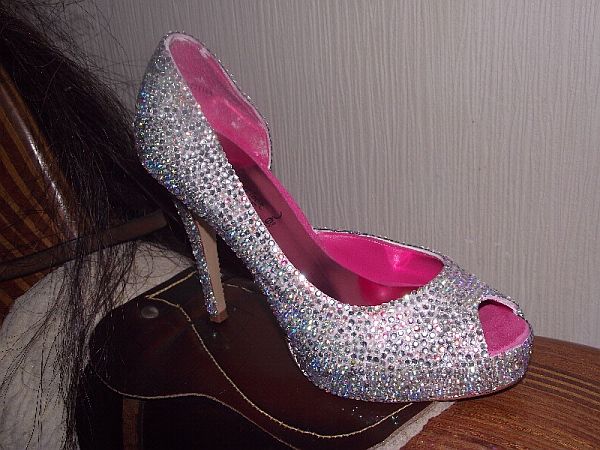 Richly decorated in crystals, these Wedding Crystal Shoes are just so gorgeous and feminine. The striking pair is characterized by subtle curves and the use of crystals makes them irresistibly sumptuous. These wedding shoes exude brilliance and are definitely class apart. Jaws will drop and eyes will do cartwheel in surprise as you walk wearing this breathtaking creation.