When the bride or the groom arrives at the wedding venue without a doubt they catch the attention of the crowd, but to do it in style their drive to the venue has to be up a notch than the ordinary. To be escorted to the venue in a car that suits your situation you do not just have to worry about the car models but a number of other things too.
Setting your priorities straight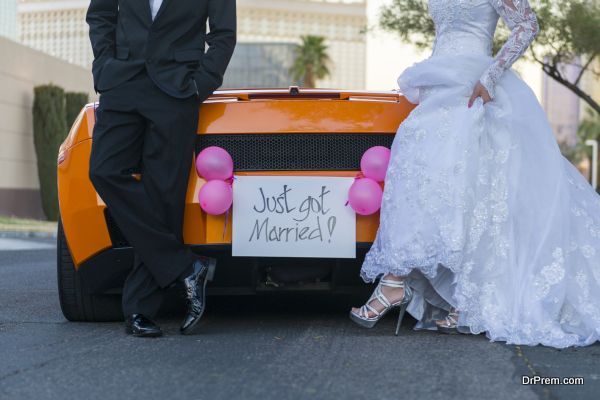 Picking up your wedding car has to be decision that encompasses all your needs. The first question is of space, consider if the bride travelling alone or if the couple arriving together. Will the bridesmaids and the groomsmen be travelling with you or if they will arrive by their own means?
Are the parents travelling along or is the flower girl entering with the bride? Sorting these questions will help you in picking the right number of cars with ample space for your entourage to travel comfortably in. consider the time that you will need the cars for, the exact time and route that you will be taking and the style of the car you want to travel in.
Most couples book their cars about 9-12 months before the wedding day and this helps them with the options. This way you can choose a car that works with the theme of your wedding. If you are looking for a vintage car, you must be quick to book it.
Choosing the correct car rental company with professional integrity is important to make sure that in case something goes wrong you are backed up. Ask for the extras that the company can provide in the package and make sure that your cars are not double booked. Once you have set these ducks in line, you can look for options that can gel with your needs.
Go Vintage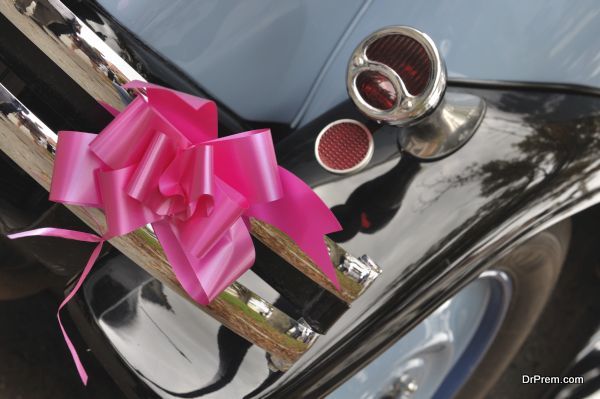 Vintage vehicles add glamour and class in just the right amount while providing the perfect backdrops for your pictures. Rolls-Royce Phantom, Chrysler 300 and Rolls-Royce Silver Cloud are some hot choices for vintage lovers. The Bentley S2 can be a glam ride for the bride and groom.
Carriages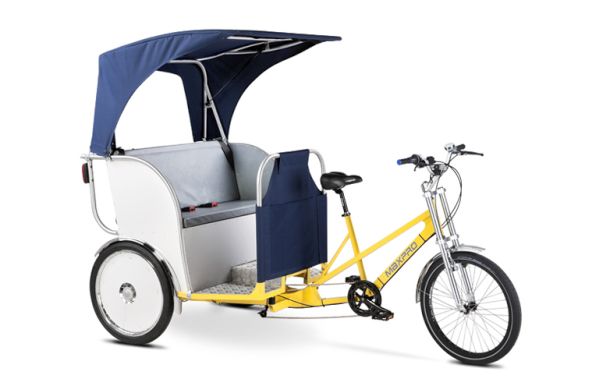 Image Source : Pedicabshop.Com
Pedicabs are considered as a trendy way to arrive by metropolitan couples who like to mix the classic horse carriage with a modern ride. You could also opt for the classic horse pulled carriage which can easily carry you and your honor guests. For those couples that don't mind going into a festive mode multiple carriages can be an option to carry the complete wedding party like a fairy tale procession.
Limos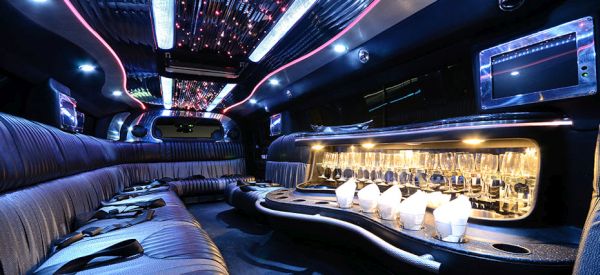 Image Source : Hummersa.Com.Au
The classic stretch limos are a formal way to carry your parents and your bridesmaids with you to the wedding. They can easily accommodate 8-10 passengers and make the complete party feel like VIPs. Some stretch SUVs like the stretch Hummer, Escalade or Navigator can be a flashier way to carry 20 passengers together to the venue.
Party Buses or Guest Shuttles to carry the whole party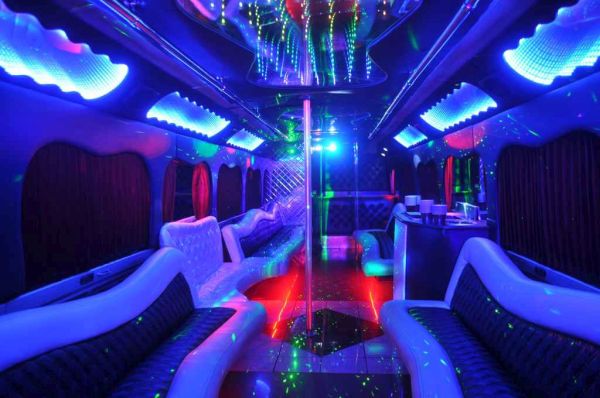 Image Source : Party-Bussacramento.Com
Complete with installed bars, lights and sound systems, party buses can be a great way to get the party started from the road itself. These can carry 40 passengers at a time, while hiring a charter bus or shuttle can carry 60. Remember to check if the rental company is authorized to serve liquor and also make sure that the distance to the venue is not too far if you are opting for a shuttle.
Some exotic escape rides
Image Source : BuyersGuide.CarAndDriver.Com
If you are looking for an edgier entrance and escape you could opt for a flashy colored sports car like Maserati GranSport or a Lamborghini. While some chose two wheelers like a Vespa, motorcycle or a tandem bike, some go full-glam with a chartered helicopter. For the couples with wedding venues close to an ocean or lake, a yacht or speedboat can be a beautiful way to sail into the sunset.
Choosing a car service for the wedding is not as easy as it sounds, there are a number of factors that have to be considered alongside your personal choice.