Wedding photography plays a very vital role when you want to capture the special moments of the biggest day of your life. It is not just about clicking snaps it is about adding a few special seconds of your wedding into your memory bank of your life. For a bride to be, these photographs hold a lot of value and are always close to her heart. In order to look your best for your wedding snaps, it is very important to ensure that you get the best results in the most simplified manner. Here are a few tips that you can use during your wedding photography session.
Make it look as natural as possible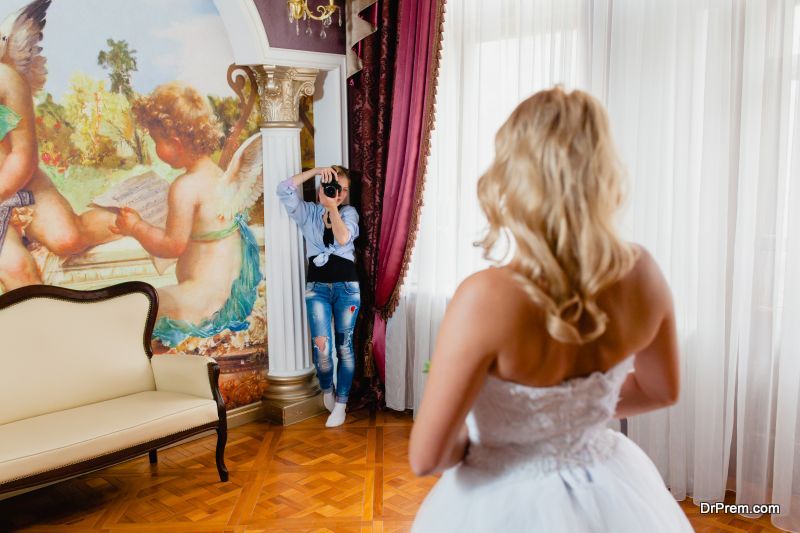 As much as it is understood that you have to pose in front of the camera, it is equally important that your naps should look as natural as possible. The way you stand, the way you smile or even the expressions on your face all contribute to your photograph. If you want to get the natural look in a photograph, then don't think that you are posing in front of a camera, instead a good idea would be to think about something that you love the most or just cherish the moment.
Choose angles that show the best of you
For every person there are certain angles which bring out the best in them when they take photographs. The same thing is applicable for you. If taking a straight shot makes you look bulky or takes away your natural look, then you can consider the side shot or any other angle. Though photographer will be there to guide you, but if you are aware of what kind of poses suit you better then you can use them to your advantage.
The right amount of light is needed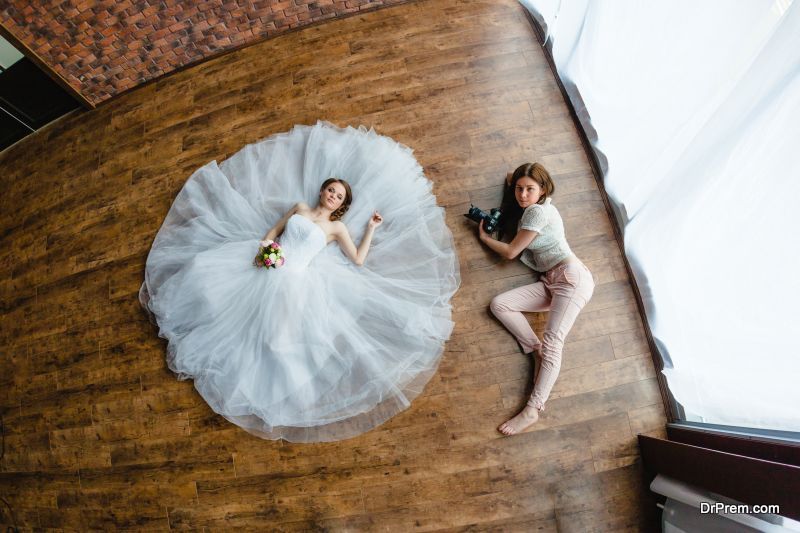 Very often too much of light can ruin your photographs, so if you are standing in front of the light make sure that there is enough of distance so that it does not fall directly on your face. If your photography session is going on outdoors, and if you have something in your mind about taking snaps at a particular location, you can share that idea with your photographer and discuss with him how your wedding snaps can come out if you take them at the particular location. This is because he would need to choose the right spot, which can give you the best backdrop for your photographs. 
Do not make your face look heavy with too much of make up
When it comes to wedding photography or even bridal makeup in general, all the products are used to make the bride look as beautiful as possible. Though the bride does end up looking beautiful, but if you take a clear look at the wedding pictures you will easily be able to spot out the heaviness of the makeup. To make your face look as natural as possible, restrict the use of too much of products on your face. This will help to enhance your natural beauty and not take over it.
Avoid taking photographs during the afternoon for your outdoor shoot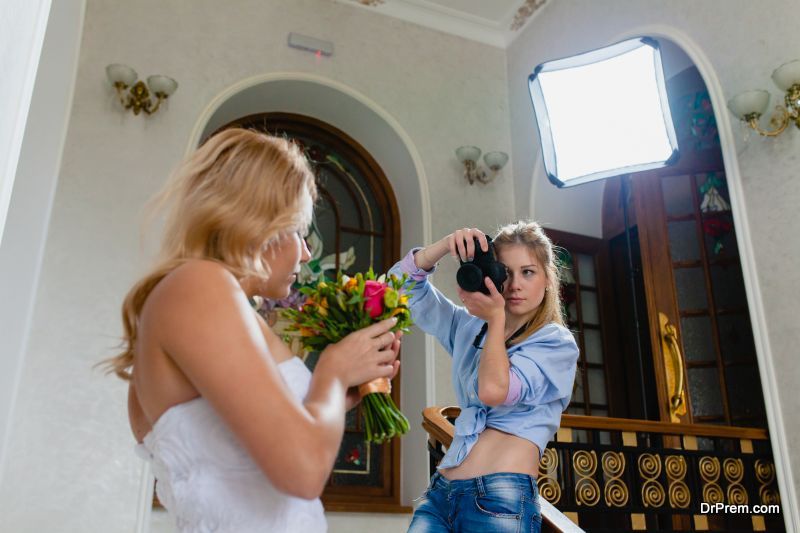 The afternoons may not be a very good idea for your wedding photography shoot, considering that you already have so much to handle. Especially during the summer, the scotching heat during the afternoons can make you feel very tired.  The early morning or early evening are the ideal times for your photo shoot because the temperatures are relatively cooler at that time which will make you feel comfortable while you are posing for your photographs. This will also help you and your body and prevent your makeup from smudging or your dress sticking on your body due to sweat.