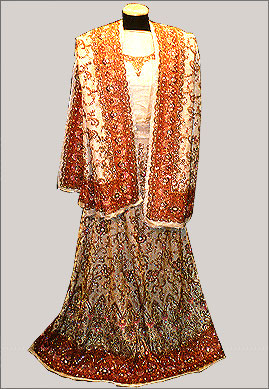 In west, brides are modifying their wedding dress with some color while in Asian countries brides are switching towards light color. The reason behind this change is the culture. Yes, in west white is auspicious for wedding dress of the bride while in east red is considered auspicious in maximum parts. Thus, everybody wants revolutionize routine.
While western brides splash color on their wedding gown Asian brides shift from red to contrasts this year. A lehenga in a lighter color teamed with a double shaded choli in darker or a pale bridal outfit offset with a brilliant dupatta in bright hues.
Even designers say that light colors are in this year and for wedding, you cannot go in for them completely. Therefore, the best way is to combine both (light and dark colors) and create a textured look. Brides may look out for kutris and salwars in matching with a heavy dupatta.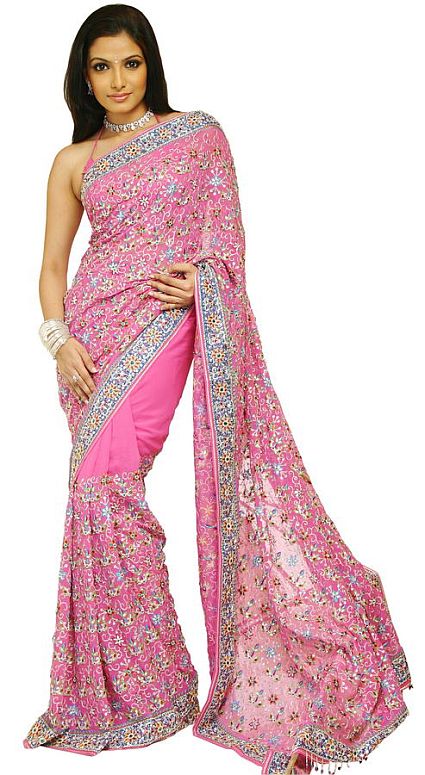 When color is revolutionized, even fabric should come across some change from just satin and silk. This year heavy dupattas with yarns and yarn fabric have a graceful makeover. Organza, tulle, and fine net odhnis will compliment heavy lehengas. Even saris and tulle are changed from red to pink and from silk to yarn. If you have a heavy frame, this is right up your street and for those who are in shape this leaves you free from lugging. Thus, you will feel hassle-free to handle your sari.

Some meanings you would definitely love to know:
Lehenga: Is a colorful swirling skirt
Choli: A short bodice paired with lehenga
Dupatta & Odhni: A bright veil taken over lehenga and choli.
Sari: A length of material usually wrapped over a petticoat and paired with a choli.
Courtesy to Parmita Chakaraborti (Indian Express)