Wedding is a big and precious moment for both the bride and the groom, When you receive a wedding invitation, then it is apparent that they want to share their precious moment with you. Therefore, when you attend a wedding you must be careful regarding your behavior because you would not like to ruin someone's precious moment by some unintentional joke or a silly mistake. However, being in the best behavior in a wedding doesn't mean you cannot have fun and have to sit on a chair with your mouth shut all the time because, even by reflecting your respectful behavior you can have a lot of fun. Therefore, here are some tips, which will allow you to have fun, by being at your best behavior in a wedding ceremony: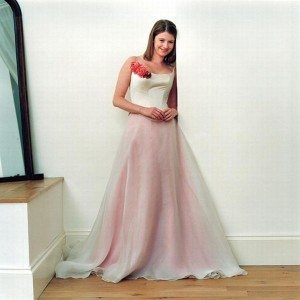 Always dress appropriately even if it is an informal wedding. For example, wearing cut-off shorts or flip-flops can be too casual even for a beach wedding and so, make sure you don't end up looking like an odd number among other guests. Moreover, if the invitation states that it's a black tie wedding then always try to honor the couple's request by dressing accordingly.
Respect the religious beliefs of the bride and the groom. You may find some religious regulations and requirements very funny, but it doesn't mean you should disrespect them by being verbal about your opinion. Always respect their belief and make sure you behave appropriately when you are asked to follow certain religious regulations required for the ceremony.
The open bar at a wedding reception often makes people forget that it's a wedding ceremony and not a beer drinking contest. If you have alcohol related problems, then it's better for you to avoid the bar completely and if not, then make sure you are paying attention to your liquor consumption. Make your decision about how much you are going to drink even before you approach the bar because you would not like to make a fool of yourself by getting drunk and acting stupidly in front of hundreds of guests.
Don't flaunt. Even if you have strong social or political opinions, it doesn't mean you should make the other guests at the wedding hear about it. After all, it's a wedding and not a debate competition. Keep your conversations light and funny and try not to insult the opinions of the other guests around you.
Have fun at the wedding but avoid behaving like an immature man. Eat the cake, dance with your friends, enjoy everything at the ceremony like a mature man and, of course, don't go overboard with anything. Laugh at jokes and make other people laugh but at the same time, maintain your best behavior.