Vintage wedding dresses have a charm of their own. You must have fallen in love with your grandmother's or mother's exquisitely beautiful wedding gown. If so, then here's a great news for you. Vintage wedding gowns are the rage now, so you can wear a much-loved heirloom and still look trendy. However, time might have damaged your ancestral wedding gown. But don't worry. If you wish to give your admired wedding gown a makeover, check out these tips to restore a vintage wedding dress:
 3 ideal tips to restore a vintage wedding dress
The cost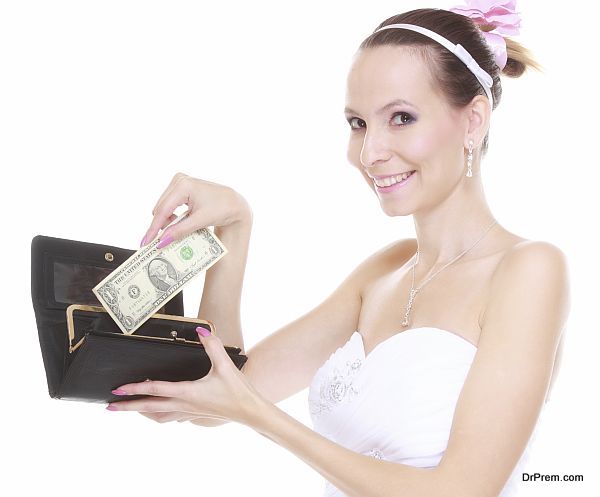 The cost of restoring vintage gowns depends on the condition the gown is in. If it is in good condition, you would have to spend very little on restoring it. However, you want to use some great vintage wedding dress restoration ideas and transform the gown into a modern version using the same material, you might have to make a hole in your wallet.
If the wedding dress has stains or holes, or it just doesn't fit, you may have to shell out almost 800 dollars. If your dress's lining has come off, you have to get that fixed too. If you are on a tight budget for your special day, one of the clever tips to restore a vintage wedding dress is to duplicate it.
Color restoration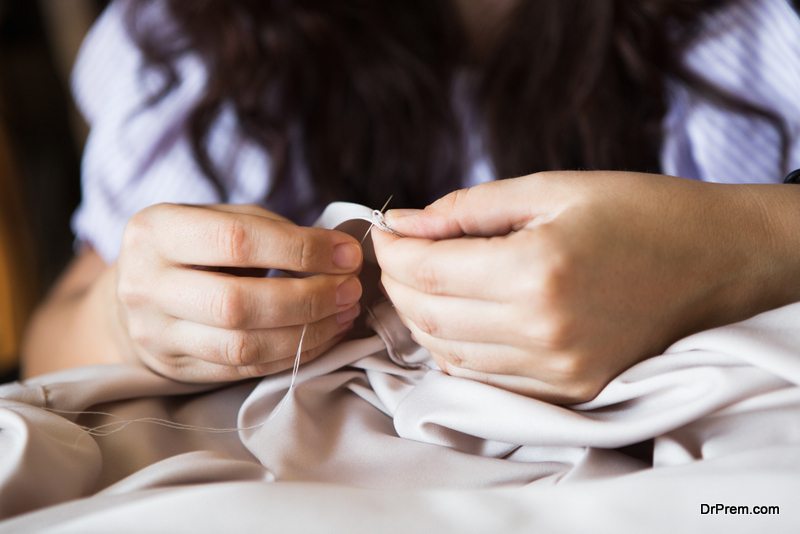 Your vintage dress may not need color restoration. If the fabric is cotton, rayon or some other non-silk fabric, it has aged evenly. The color of the vintage wedding dress may not have been white, as pure silk is never pristine white. The original color is more likely to be off-white. With time, the silk ages more and more, and this ageing brings about a change in the colour.
If you wish to retain the lovely time-aged color, follow these easy tips for vintage wedding dress restoration. Wash the vintage wedding dress in a water-based solution to remove wine or perspiration stains, if any. Doing this will restore the original color of the gown. Another way to hide the stains on your antique wedding gown is by covering it up with lace or other decorative materials.
Size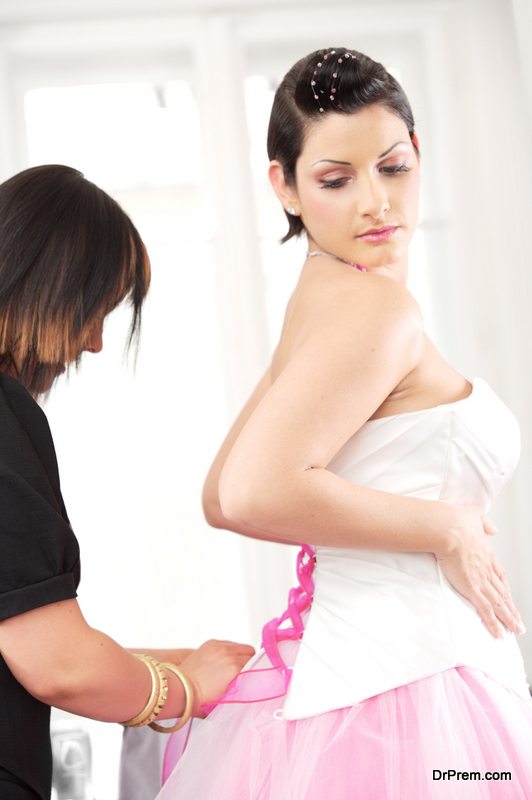 The heirloom wedding dress may be an overall fit, but the shoulders or chest area may differ a little bit. Although it's hard to find the same vintage fabric in recent times, these vintage wedding dress restoration ideas can come in handy.  Simply alter the dress using the fabric from the skirt, if it's long enough. Or else, just find another fabric that compliments the older fabric.
Other ways to restore a vintage wedding dress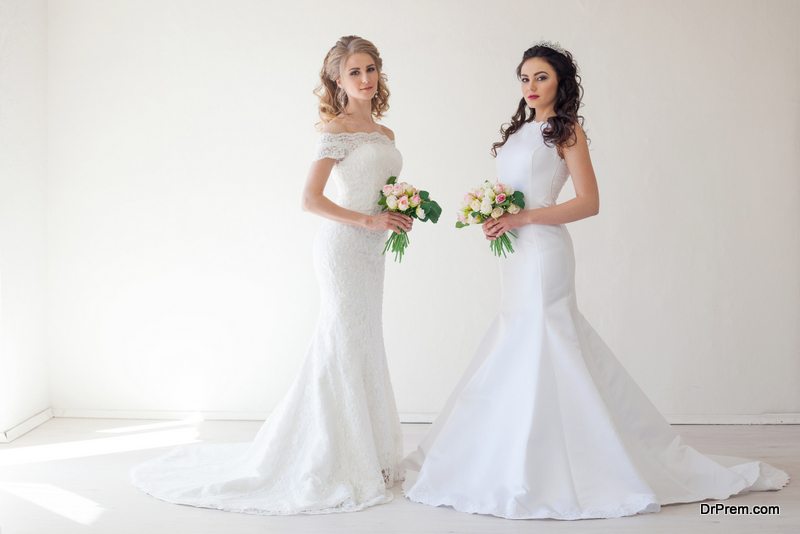 If you loathe dividing the gown into multiple pieces, there are some other tips to restore a vintage wedding dress. For example, you can personalize the gown. Just remove long sleeves and convert it into a sleeveless one. You can also convert a high-neck style into a strapless gown, or one that has spaghetti straps. Adding an overskirt, or cutting down the full skirt will turn the wedding dress into a sleek, modern outfit. You can change the buttons, which might have rusted or change the pearls, which might have become opaque.
You can make other design changes as well, depending on you and family's wish.
A professional vintage dress restorer will suggest the best way to restore your heirloom wedding dress. If the dress is beyond repair, you can incorporate some parts of it into your wedding dress or ensemble. You can wear just the veil, or make a handbag or ring pillowcase from parts of the dress, thus fulfilling your wish to include the treasured heirloom in your wedding. Wearing a vintage wedding dress may have been your childhood dream, and with help of restoration, you can make it come true.