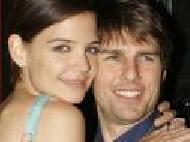 A buzz is in the air that Tom Cruise and Katie Holmes were to take their wedding Vows in the Puntacana resort in the Dominican Republic this very weekend. Well that's not a new thing in the celebrity world. Every now and then, the shutterbug keeps their digging activity in full form.
Hold on, this time it's the guest outta there that circulated the fire of Tom and Katie's marriage to be taking place that Saturday night in the resort. It seems that the couple's romance is under deep scrutiny of the public eye. More interesting should be the news that the People Magazine tried to get into the depth of the smoke. But well that was, we guess, a smoke without the real fire.
Don't loose hope. Surely as more development takes place, you will be the first one to be informed.