Winters are as romantic as the spring season. If you are looking for ideas for a winter wedding, check out this list of awesome décor designs!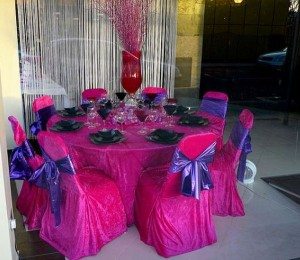 Top ideas for décor in a winter wedding
Color Scheme – Start with a particular color scheme in your mind when you decorate your wedding. Popular choices are blues, whites and  pastels . Work everything else around your scheme.
Candles for warmth –  Candles are the most preferred item of decoration used to liven up any festive occasion. You can never go wrong with candles. Include as many candles as you can. Besides adding aesthetic appeal, they also add warmth to the décor ,so essential during winters.
Keep it natural – Incorporate all things natural when decorating for your wedding. Use a lot of berries and ornaments which go well with the color scheme . Use pine cones which go with almost anything. Pine cones can also be used in all things like the ring-bearer's pillow, the chandelier, the centerpiece, even the party favors. Use lush green foliage as garlands on aisles and stands. White trees on either side as you walk the aisle , to mark winter will look spectacular and divine.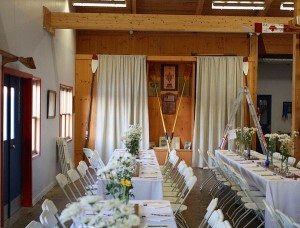 Winter theme – Keep the winter theme in mind when decorating and let the insides look like just the view outside , only better. You can use faux icicles and snow in your décor to bring in the true feel of winter. The winter theme can be used on everything , even on your wedding invitations . Whether you include a pine cone motif on the cards or give everyone a party favor with a little pine cone on top, everything looks beautiful with the winter theme .
Place of  wedding – A fireplace is synonymous with winters. What better way to get married in winters than in front of a fireplace? Choose a vintage design, and style it according to the rest of the décor. It will look classy and elegant. A barn or a a place with a vaulted ceiling adds drama and romance to the wedding décor as well.
Furniture – Decorate your chairs with holiday-inspired fabrics with colors in them which remind you of Christmas , like red or green with ornate designs in them which look just like wrapping paper. There are many subtle ways to include holidays in your decorations. Silver tablecloths will add a touch of classy and will go well with a theme with snow .