A wedding theme is not just a theme, the colors chosen and the types of flowers used hold a lot of significance. While choosing the theme for your wedding, it is very important to understand the Significance of colors in a wedding along with the meaning of the type of flowers you choose. In this article, you will not only get to understand the significance of flowers in a wedding, however, you will also understand the meaning behind each color.
A white theme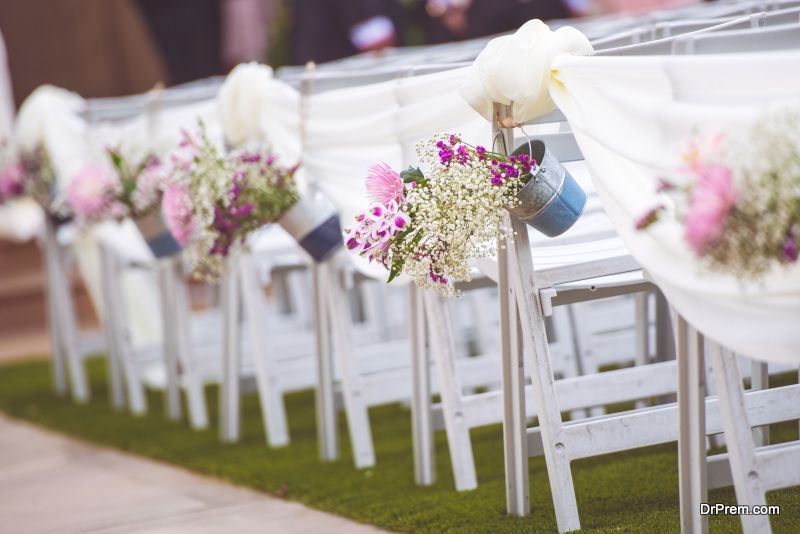 White color symbolizes cleanliness, innocence and purity. It can also represent the start of a new journey and life together. When you talk about the personality traits, this color signifies shyness, seriousness, stubbornness and honesty.
The summer theme of yellow
Intellectual energy, happiness and wisdom are the main symbols of this color. It is a color that is chosen by people who are on a journey of adventure and self-fulfillment. People who love yellow are also focused, driven, aware and curious about various events in their lives. While the dull side of the color signifies decay, sickness and caution, choosing the light hue of yellow means freshness, joy and intellect.
Spice it up with orange
Another favorite color that you will find in most weddings is Orange. The orange décor and Wedding flowers significance and importance points out to traits like fun loving, optimism, enthusiasm, joyfulness, vitality, strength and youth. In the Indian culture, orange is also a color that signifies protection.
Energize yourself with red
Since we are looking at the Importance of choosing the right color and flowers for a wedding, red is a color that has a very deep meaning to it. Vitality, health, strength are a part of the list. Along with that, it also signifies passion, power and confidence to move towards your goal. The red orange hue signifies the never-ending thirst for action, a sexual passion and desire. Dark red is more for vigor, willpower, longing and courage while the lighter hue points out to sensitivity, passion, joy, love and sexuality.
Pink will make you blink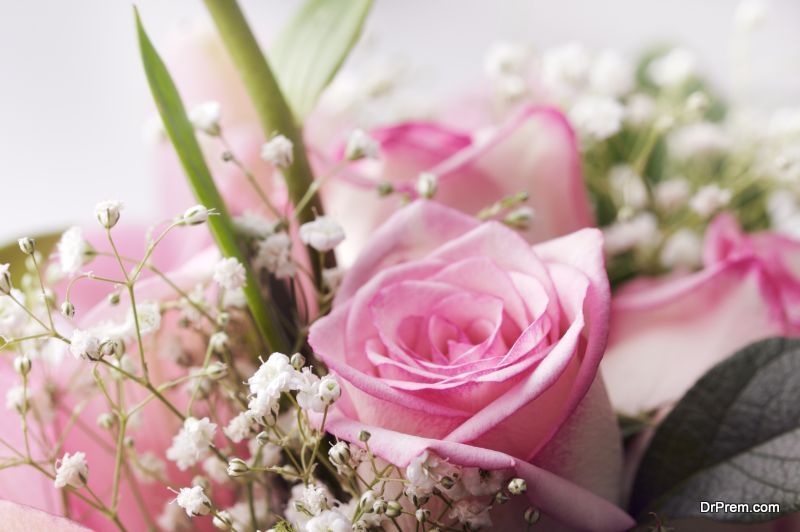 When we look at the Significance of colors in a wedding, pink is a color that reflects beauty and love. It is also a gentle and blissful color. A person with a quirky, funny, affectionate, secured and loving personality is often attracted to this color.
Purple stands for royalty
Those who love purple are generally people who are attracted to royalty. Known as the color of the rich, this represents strength, creativity, mystery and magic in the person's life. People who love and choose purple colored decorations and flowers are also dignified, tolerant, intuitive, artistic and sensitive. The light colored Wedding flowers significance and importance reflects to nostalgic and romantic feelings.
Blue will make you feel true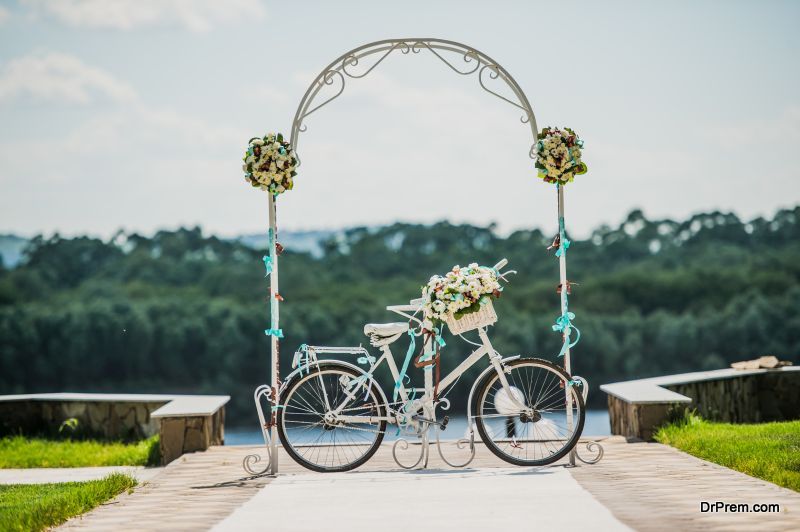 Blue themed weddings are a symbol of tranquility, peace, spirituality and youth. This color also represents the caring, compassionate and soft side of a person. People who choose blue are also over-cautions and faithful and at the same time patient, emotional and sensitive. Those who choose the darker side of blue are people who are linked with personality traits like seriousness, integrity, power and knowledge. The aqua shade of blue is more towards inspiration, compassion, protection and emotional healing.
Bring nature's favorite color green to your wedding
Rich, natural, calming, fertile are just a few words to describe this color. It is also a color for harmony and relation. If you want a tranquil atmosphere, then this is the right color for you. It is also a color that is preferred by people who are modest, sociable, frank and intellectual. The darker shade of the color stands for money, greed and ambition. For those who love the yellowish greenish tinch, this color signifies negative traits like jealousy, discord, cowardice and sickness. The olive shade of this color is a symbol of peace.
Gold is the grand affair
Another color that deserves to be in the list of the Importance of choosing the right color and flowers for a wedding is Gold. This is a symbol of health and prosperity. This color is also a symbol that reflects living life to the fullest, relaxation, cheerfulness and brightness. This powerful color has the ability to enhance and over shine other colors. That is why this color represents the strength of a person.