As restrictions lift and more and more people get back to normal, everyday life, weddings are on the rise again. However, many couples are still choosing an intimate ceremony in place of a large, lavish one. But, what exactly is an intimate wedding? And, are there any insider tips for having one? Here are some answers to your most commonly asked questions about intimate weddings!
Intimate Weddings 101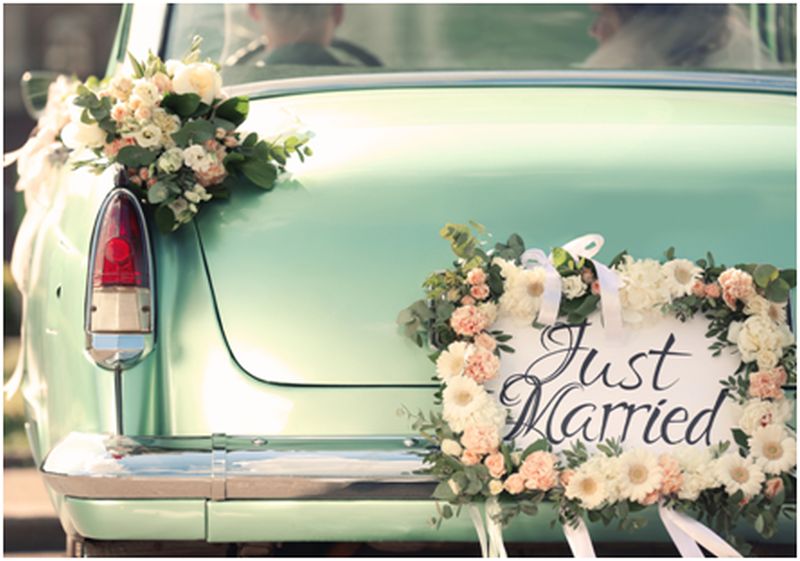 Intimate weddings are simply small weddings. Also known as a minimony, intimate weddings usually have less than 50 guests (including the couple, wedding party and immediate family). You don't always have a full dinner reception with all the trappings of a "normal" wedding.
Instead, many intimate weddings feature cozy place settings and a smaller venue and even eliminate some traditional aspects of weddings, such as cake cutting. Many couples opt for more affordable alternatives during their intimate wedding, such as wearing silicone rings instead of diamond ones or hosting a backyard barbecue reception instead of one at a large venue.
However, that doesn't mean an intimate wedding has to feature all these things. Many couples can opt for more expensive things with a more intimate wedding. They might have a plated dinner instead of a buffet or use higher shelf alcohol for the bar. Some opt for more decadent treats, whereas others book that more expensive photographer for their pictures. An intimate wedding is more about ensuring only those closest to you end up with a seat at the table. Couples who opt for more intimate weddings tend to focus on the things that matter most to them — including the people.
Do You Need to Plan an Intimate Wedding in Advance?
Well, that entirely depends! There are many factors that impact how quickly you can plan a wedding. First is availability. Are the vendors you're looking to book available for that particular date? This is especially important if you have a specific venue in mind. Some venues book anywhere between one to three years in advance, especially the ones that are most popular.
For community centers, restaurants or smaller venues that don't see nearly as much traffic as others, you might be able to book one much closer to three to six months away from your wedding date. Brand new venues are also a good idea for intimate weddings, too, as the venue owners will be looking for weddings they can use as promotional materials.
No wedding can really be thrown together overnight. It's important that you take a few minutes to plan ahead, especially if you're inviting close family and friends who live out of the area. They'll need to arrange travel and hotel stays!
However, if you're only looking to have between 5 – 10 people at your intimate wedding and all those people live close by, you could potentially get your intimate wedding completed in a month or two. There are other factors to consider, such as buying your wedding attire or rings. Shipping delays can have a real impact on your event, so it's always safer to plan for further out.
Tips for Planning an Intimate Wedding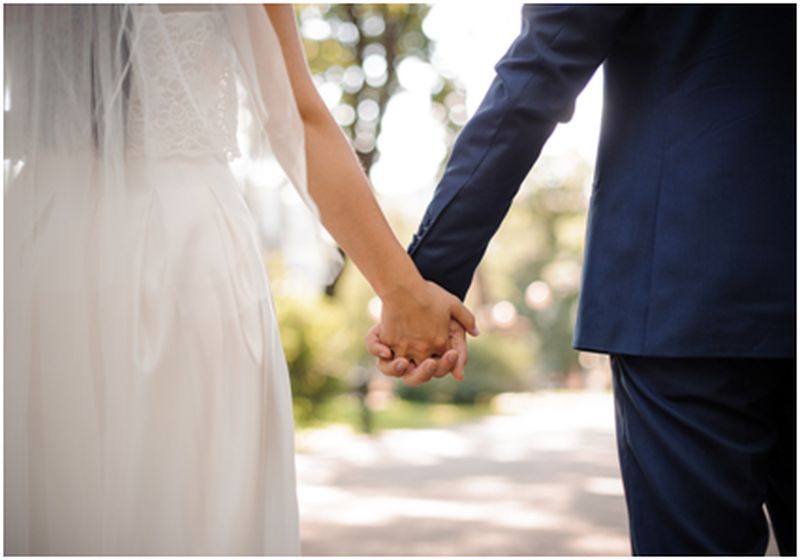 Intimate weddings are fun and unique ways to celebrate love with your closest family and friends. Here are some tips for planning an intimate wedding!
·                    The smaller the guest list, the better
More guests = more money, for one. But, the more guests you have, the less intimate your wedding will feel. Think about it this way — many couples usually go around to all the tables during their wedding to mingle with everyone and say thank you for coming. For couples who don't like crowds, this can seem like a huge challenge.
An intimate wedding eliminates the need for that because most of your guests will be members of the wedding party, immediate family and other close friends. While it might seem super challenging right now to come up with a small guest list, if your goal is to have an intimate wedding then it's something you'll have to do.
·                    Consider pushing the guest tables together
Long, family-style tables make people feel more connected than if the tables are scattered all around the room. Even though there will be people at different ends of the table, the act of eating together in celebration of your marriage is something that unites people and makes them feel like they're together.
Weddings are about celebrating two people's decisions to journey life together and grow together. As you celebrate, sitting together at the table is one way to accomplish this. Bonus points if you place the food out on the tables family style instead of at a separate location!
·                    Take design into account
What style of candles are you using? Chairs? How about colors? Each of these small details can make or break an intimate wedding. It's important for an intimate wedding to feel cozy. You accomplish this by using colors that spark the desire for closeness, such as neutrals or deep, bold tones.
On top of that, tall tapered candles tend to feel more intimate than wider candles, and simple greenery for florals gives a unique design element without taking away from the focus of the event. You can work with a wedding designer to ensure you achieve this effect in your design. Just remember that the design will ultimately impact the vibes your guests receive about it.
·                    Don't stress the small stuff
While the minor details have a role in your wedding, intimate weddings are about closeness. Things like how to wear engagement rings and wedding bands or having a wedding hashtag for guests to use are all minor compared to the fact that you're getting married. Even ensuring you've paid all your deposits prior to your event is more important. Not stressing the small stuff will allow you to fully be in the moment and enjoy your time with your closest friends and family.
Article Submitted By Community Writer