A destination wedding sounds like a dream. But did you know that having a destination wedding will surely add a few thousand dollars to the already raised wedding budget? You can skip this and still have the perfect wedding.
Your backyard can be made to look perfect and you can have your dream wedding right at home. Why is this a good idea? You will always have the place where you said your nuptials close by which means the memories will remain fresh. Plus, getting a free venue means you can splurge on other aspects of the wedding. How can you have that great wedding at home? Use the following tips!
 1. Make the Entire Home a Part of the Ceremony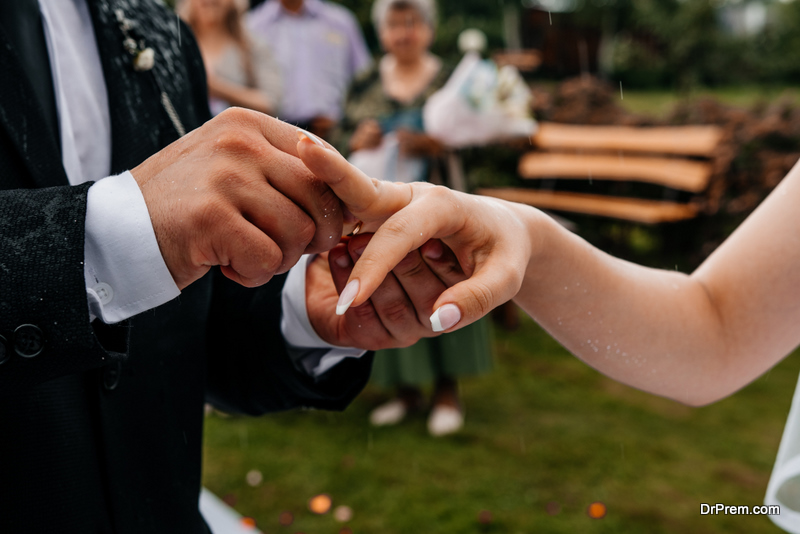 While most of the activity will most probably be in the garden, remember to utilize all parts of the home. Reserve the rooms where the bride and her maids will change as well as the groom and groomsmen. You can close these rooms off with a sliding barn door with amazing barn door handles.
The kitchen is most likely where the cooking will happen while the washrooms will do their usual job. Think about everything needed for a wedding venue and adapt the home accordingly.
You will need a nice walkway, a makeshift altar, a nicely set up reception area, a dance floor to have your first dance as a couple, and so on. Plan where everything will be done and have the place ready. The grass should be neatly mowed so it is ready for decorating on the wedding eve. Any structural issues need to be repaired in advance and parking space organized for all guests.
2. Transform the Place With the Right Décor
It may just be your home, but a good décor will make it look like a perfect spot. If you have a destination you were wishing to hold your wedding at, use this as your inspiration. Get flower arrangements, furniture, table arrangements, and even plates that will bring this destination home.
The existing plants should be considered when coming up with the wedding decor. Everything has to fall in place. What will be the backdrop of the place where you will exchange vows? If it is a beautiful tree in your garden, ensure it looks perfect and is in sync with the rest of the decor. If it is at the front of the house, ensure that the curtains are either all drawn or all opened for consistency.
Home weddings can have any theme you want, from modern to contemporary, and even culture-specific themes. Talk to a good wedding decor service provider and they will help you bring out your dream theme perfectly.
As for the theme colors, think of your favourite colors and make a creative color combination. Do not hold back on décor. It is the only chance to make this wedding event perfect. To help you cut costs, consider renting décor materials rather than buying them.
3. Get a Permit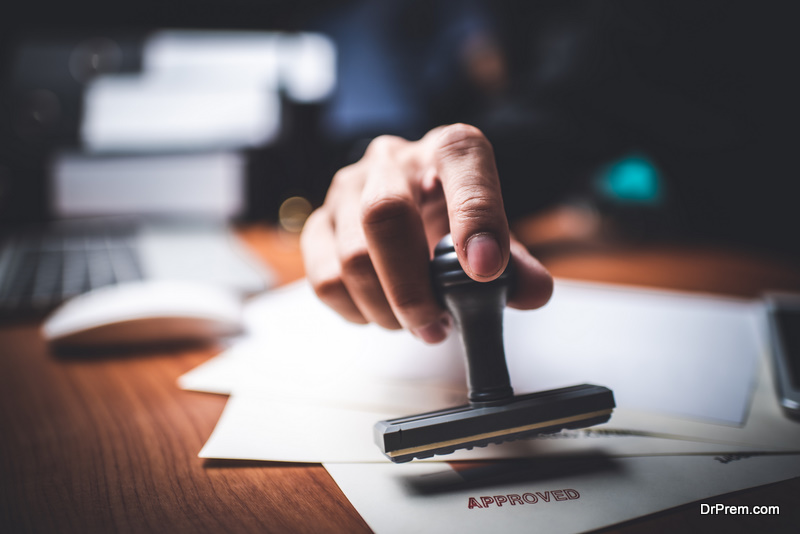 You do not want the police barging in on your wedding day and claiming that you are not allowed to hold a big gathering. Find out what regulations there are in town early on. If you need a permit, get one. Be advised on the noise levels to have as well as other regulations so you do not find yourself on the wrong side of the law on your big day. Also, invite neighbours to your wedding so there will be no one to complain about late-night music and other issues.
Book your officiant in advance. Some religious leaders will not perform wedding ceremonies in places other than their places of worship. Ask early on and find a suitable person. Whether it is a judge or religious leader, double-check to confirm that they are available on the set date.
4. Serve Great Food
Everyone remembers good food. You should serve this if you want your wedding to be memorable. Choosing your wedding's menu is not just about going with your favourites. Choose foods that go with the theme, are tasty, and offer options for the guests to choose from. Have a dedicated catering service provide the food at your wedding.
Since your kitchen is intended for home use, it may not be enough to cater for cooking everything. Have the caterer make some of the dishes offsite and bring them ready to serve. Alternatively, opt for a food truck that can be packed just outside the house. A buffet is also a great option as it saves time and reduces the number of catering staff you will need.
Serve the food on your best plates and have tables set up perfectly. Do not leave anything to chance. If you do not have the table cloths, plates, cutlery, and anything else needed, rent the best.
5. Plan for Rains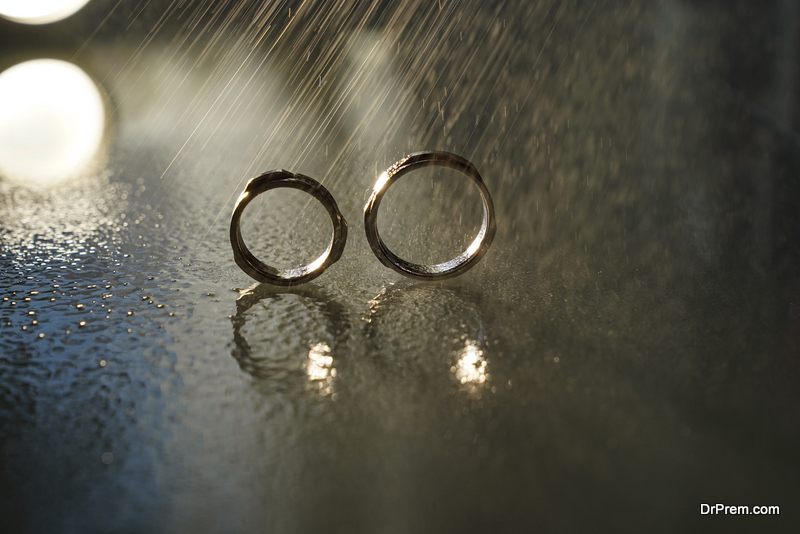 You do not wish to have your wedding on a rainy day. Keep hoping for beautiful sunshine but you must be prepared if the opposite happens. Rains may pour at any time. Have a plan on how to adapt your wedding day to rain.
Tents will help shelter people from the rain. You may have the tents erected early on and fitted with air conditioning or have them on standby so they are erected as soon as signs of rain show. Plan how everything will be executed with your wedding planner. From how things will be covered when the first rains drop to how the party will go on, every detail should be planned. It is better safe than sorry!
Article Submitted By Community Writer