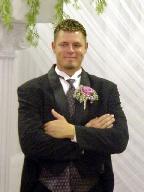 Evaluating a man on the basis of the following mentioned attributes may guide you when looking for a would-be-husband.
It is very important to ensure that your potential man is not afraid to commit to you, doesn't hesitates in admitting his faults, mistakes, and is fully in charge of his passion and can control his desire for the opposite sex, can deal with the pressure of becoming the head of family, and respects you and your decisions .
This might just help you search for a better prince charming.