Just like other wedding decisions ranging from a venue choice, menu, guest list to a dress choice, choosing a wedding hairstyle is equally challenging for the bride. Every bride desires to get one that suits her personality the most and satiates her completely. To select such a wedding hairstyle, you require considering a range of factors. Here is a rundown on the factors worth considering while choosing a perfect wedding hairstyle.
A hairstyle you think will make you beautiful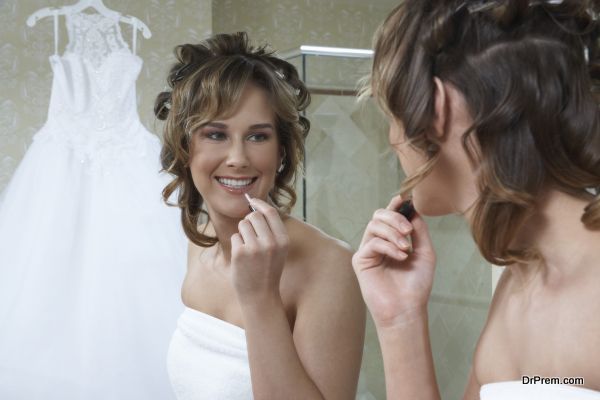 We all know what dress, makeup or a hairstyle suits us and makes us feel beautiful. You should ensure that the wedding hairstyle you choose is the one you feel will make you beautiful. No matter how much others appreciate a particular hairstyle, if you don't like it, just don't go with it. You need to be confident of your choice to look beautiful.
Maintain a hair relationship with your hair stylist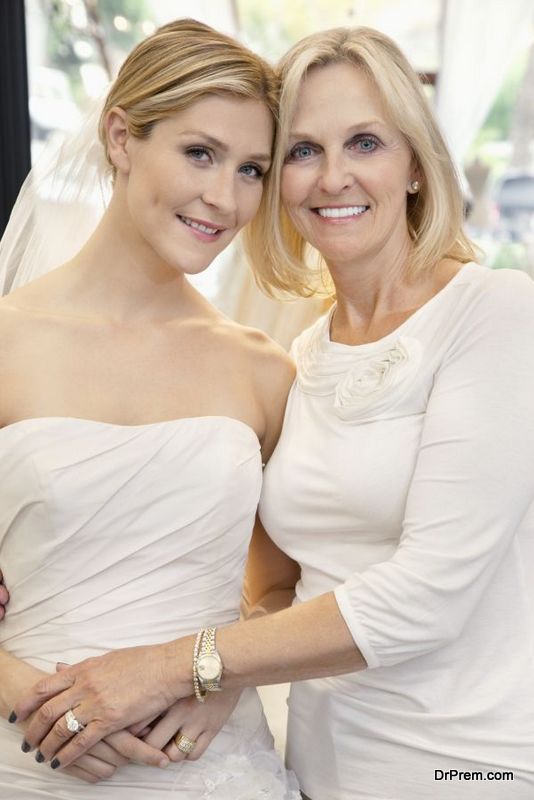 For a perfect wedding hairstyle, you need to invest time and build up a healthy hair relationship with your hair stylist. For giving you an ideal hairstyle, your hair stylist must know you and your hair well. The regular appointments will enable the stylist to know your expectations, your face shape, hair texture, and individual needs (some require width at the side, some require extra volume on the crown, etc.) right, which is instrumental in creating a good look.
Consider your outfit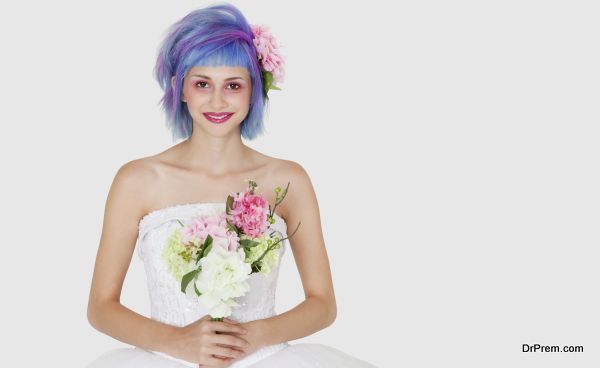 Whatever wedding hairstyle you pick, it should be in accordance with your wedding dress. Your hairstyle should complement your dress and should not compete with it. Suppose if you have chosen a gown style dress for your big day, then a dramatic updo would look best with it. With a high waisted frock or a peasant dress, loose curls with pretty flowers in them will look great. Likewise, a slick back hair style would look fabulous with a modern ensemble such as a simple cut dress.
Consider your hair length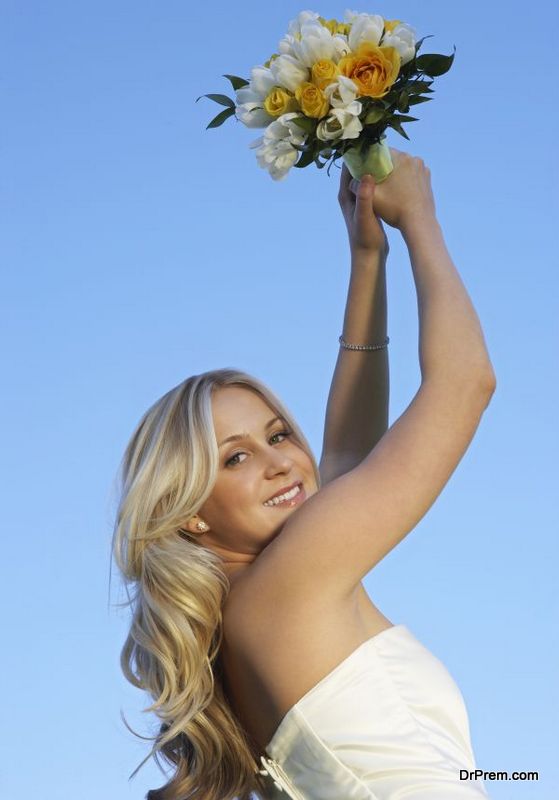 Hair length is not a big issue these days, for you can always use hair extensions, buns and wigs. However, sticking to your original hair length for a wedding hairstyle is fun. For those with short locks, there are ample of short-hair wedding hairstyles that look too sexy and glamorous. Brides with long locks can pick any beautiful updo for their summer wedding, and from a plethora of other hairstyles that suit the overall look.
Having a perfect wedding hairdo is challenging but is certainly not impossible. One simply requires considering some factors that play a significant role in enabling a bride have the perfect wedding hairstyle.