You must be busy doing all the preparations to make your big day as special and memorable as possible. Right from the dress, shoes, accessories and makeup, you desire everything to be nothing less than perfect. Just like all these things, choosing perfume that you would wear on your wedding deserves as much attention and precision.
Your wedding perfume would serve as an agent that would keep reminding you of all those special moments you enjoyed on your big day. Here are some tips that will help you choose ideal fragrances as per your wedding venue and the theme.
Beach Wedding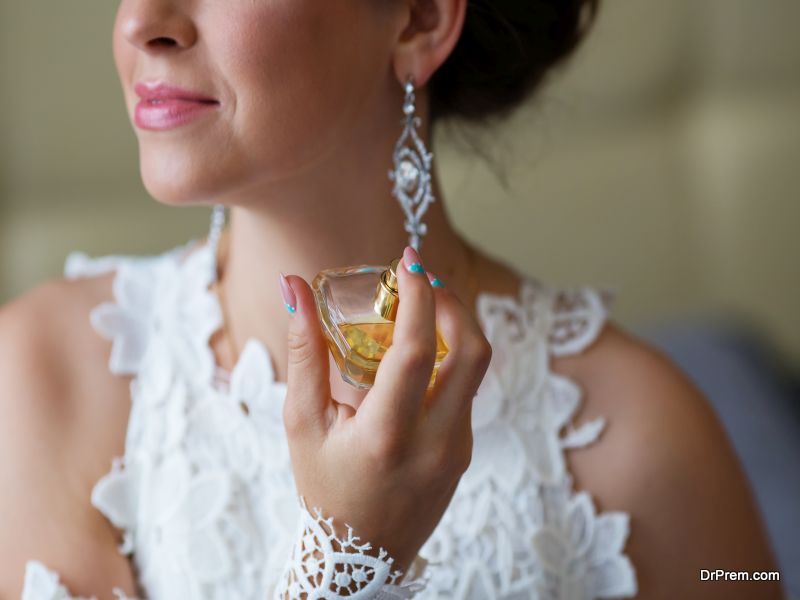 A beach with stunning tropical surroundings is one of the most attractive destination wedding locations. To look and feel as fresh and vibrant as the surroundings, a bride needs to wear a fragrance that indicates volumes of freshness. You can pick perfumes that are high on floral, citrus and musk notes. Basil & Neroli" fragrance from Jo Malone London has emerged as a popular choice people make for their beach weddings.
City/ Urban Wedding
A sexy and floral scent seems ideal for a trendy and beautiful bride at an urban wedding. You can pick Balenciaga B. Skin that has sensual scents of bergamot oil and green tea. With notes of nerium oleander and grapefruit middle, D.S. &Durga White Peacock is a unisex fragrance.
Vineyard Wedding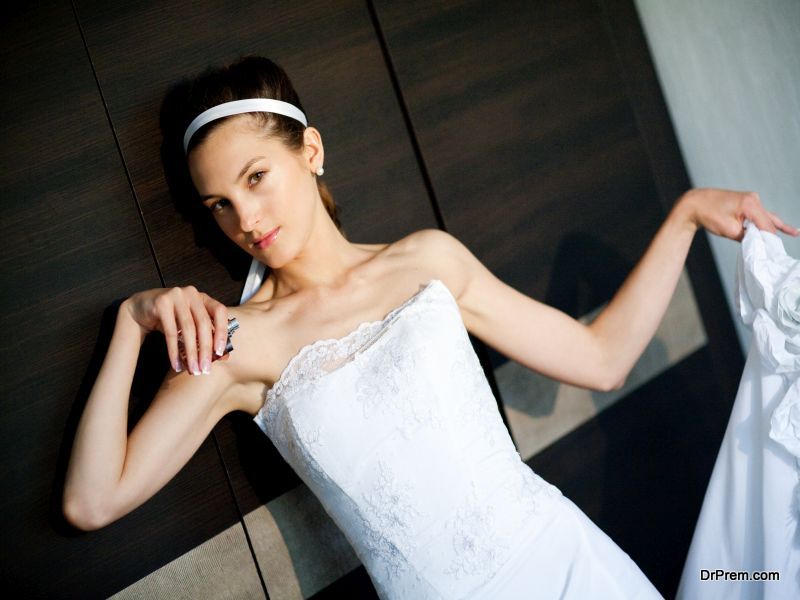 If you happen to choose vineyard as your wedding location, we have a superb perfume suggestion for you. With dessert wine as your inspiration, you should go with sweet and fruity scents. Whether you choose a perfume that has vanilla and caramel notes or the one with rose, red currant or panna cotta, it will certainly enable you to leave a lasting impression.
Backyard/Barn Wedding
For your elegant barn wedding, you can wear a fragrance that has high floral, fresh fruit and woody notes.You would feel lovely surrounded by flowers in your backyard and the rejuvenating fragrance of your wedding perfume.
Vintage Wedding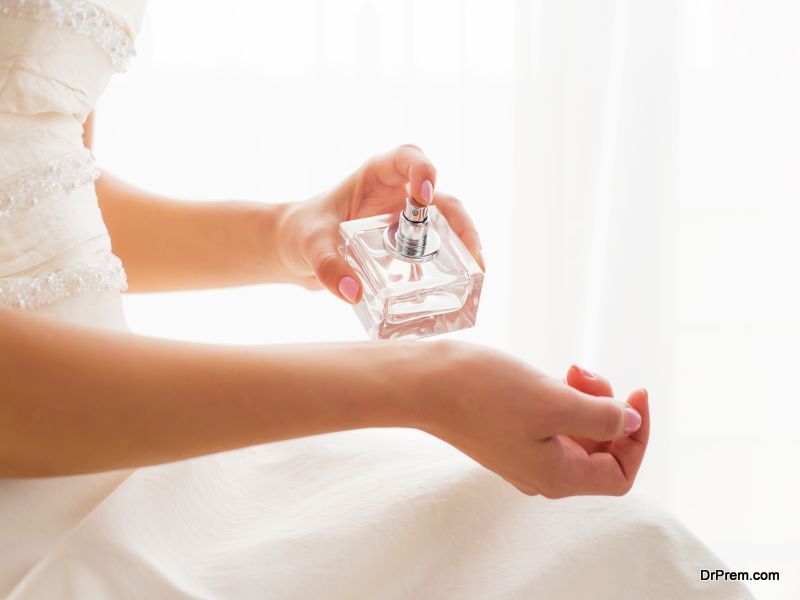 A perfect combination of the contemporary glamour and classic traditional style is something you get to see at vintage weddings. For a lovely vintage themed wedding of yours, you can wear a fragrance that has a soft woody and rosy floral tone.
While picking up right fragrance for one's wedding, a lot of factors need to be considered such as the wedding location and theme. If chosen correctly, wedding perfumes enable bride and groom to leave a lasting impression.