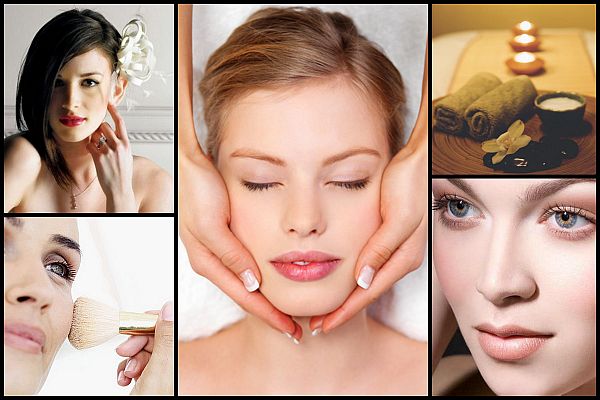 You have to look fresh and up and about for your wedding day. Surely you do not want to look dull the day your husband to be is going be your forever. The planning of the wedding takes a lot away from the bride and therefore it is important for her to relax and calm her muscles before the big day. Beauty is all bout looking good and having aglow apart from what your inner beauty is all about. You have to know that you are the only one who is in the spotlight. You should not allow yourself to be looking the worst and feeling embarrassed at the end of the day. Learn the beauty tips for the beautiful you and do not let things get ugly. There are just a few simple steps to learn and nothing should be over done.
1. Do not over-accessorize
The first in the bridal beauty rule is that do not over accessorize. Get a balanced look. Don't forget that your veil, your wedding gown embellishment and the bouquet are also a part of your accessories. The over load of jewelry will make you look too dolled up and will take away the attention from you to your accessories. Instead, chose one accessory to focus on and let the other accessories minimalist to give you the elegant and romantic look. Less is more is the mantra to be followed.
2. Highlight your best feature
Every girl has a best feature that she is often complimented upon. Accentuate your best feature on your wedding day. If your eyes get the maximum attention wherever you go, then highlight it for your special day. Even if you don't apply make-up, consider applying it on your wedding day as it can do wonders to your overall look.
3. Match up the veil with the face shape
Finding the right veil is a task to perform. This task is even more difficult than finding the right wedding gown as the veil will have a direct impact on your face. Be careful while deciding the hairstyle to go with the veil. Pay attention to the shape of your face as the width of your veil will add volume to your face. Similarly the length of the veil will make your face look longer. Keep this important bridal beauty rule in mind while selecting your veil.
4. Don't limit your dress style
We understand the strapless wedding dresses are high on every bride's desire list but think about the other options as well. The constant pulling of strap looks tacky and can spoil your look for the day. Go for other options like sweetheart neck or an off shoulder. You can also go for a V or Sabrina necklines, if you are not well endowed. The Duchess of Cambridge wore a V neckline and looked fabulous, so can you.
5. Match and style metal accessories
This is one of the very important beauty tip that every bride should know. Always match your accessory with your wedding dress. If your wedding dress is bright white,, go for platinum or pearls to match your wedding dress perfectly. Gold accessory with white dress will look mismatched. Similarly, if your dress hue is ivory go for gold. It will accentuate the beauty of your wedding dress.
6. Right way of holding the bouquet
Another very important tip that every bride should know is how to hold the bouquet. This may need a little practice but its better to perfect the act as this image of your's walking down the aisle is going to be imprinted in your man's mind and heart forever. Relax your arms by holding your thumbs against your navel and grasp the stems of the bouquet with both hands.
7. Don't slouch at the ceremony altar
Its your wedding day and you ought to be nervous as all eyes will be on you. One tip that every bride should know and remember is not to slouch. Be confident, stand tall and straight at the ceremony altar to join the world of most fabulous brides.
8. Dance confidently
Now, its your first dance. The spotlight is again onto you. Make an effort and look confident, stand tall by your man.
9. No crash diet, please!
Crash diet may spoil your wedding day completely as you need stamina and strength for this exciting yet hectic day. Don't try to lose weight at the last moment. The crash diet will affect your face as well.
10.Smile
This is perhaps the best beauty tip that every bride should know. Smile, as it will make you look prettier than ever. There is no better accessory than a smile. Put that heart winning smile on your face and you will definitely be one of the most beautiful and charming brides.