Introduction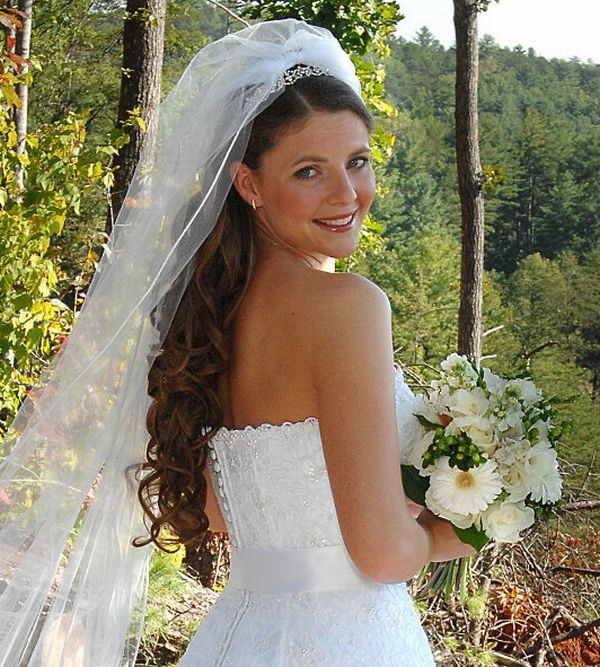 When you are planning for the big day, you have to be extra cautious about everything from choosing your clothes to the beauty tips. In order to make your day memorable, ensure that you are armed with practical tips to deal with all kinds of situations. If you are still looking around for information on how to maintain your poise on the occasion, there is help at hand. We have listed below 10 beauty rules every bride must know.
1. Do not overuse accessories
Some brides believe that wearing a lot of accessories is necessary on their wedding day. However, you have to remember that wearing too many accessories can give you a cluttered look instead of adding to your beauty. Try to remain as simple as possible with any one special accessory that highlights your taste and style. Sometimes the embellishments on your dress itself will be more than enough to add to your overall looks.
2. Play up with your best feature
The best way to look stunning on your wedding day is to work up or highlight your special features on your face. If you have radiant skin, use a light reflecting lotion to enhance the look. Or, highlight your beautiful eyes and draw the attention of your partner. To sport an attractive smile, ensure that you use the right lip color and gloss. If you are not used to wearing makeup, then use a light and simple makeup for the special day. It can enhance your beautiful features and make you look special.
3. Choose a veil to complement your face
Choosing the right veil and hair style for your special day can be quite a daunting task. As a general rule for veils and hair styles, length adds to length and width adds to width. Keep this in mind and choose narrow veils if you have a round face and choose a veil with more volume if you have a long face.
4. Do not limit to strapless gowns
Though strapless dresses are the popular choice of most of the brides, they may be uncomfortable at certain times especially, if they do not fit you well. It may look odd when you keep constantly pulling or adjusting your gown for the special event. So choose appropriate gowns that stick to your body perfectly. If you are endowed with full bust, choose an off-the-shoulder or the sweetheart style. But if you are not, go for the Sabrina or V neckline.
5. Wear matching metals
It is a general rule that you have to wear your accessories according to your wedding dress. Do not choose accessories that are too bright or contrast to your dress. If your gown is brightly colored, do not use bright accessories. Try to use pearl or platinum. You can use gold and silver if your wedding dress is white or off-white. Warmer metals and gold can be used of ivory colored dresses. So be very choosy while selecting your accessories.
6. Never hold the bouquet like a winning trophy
Holding a bouquet rightly is very important. Some of the brides may not realize the importance of holding it properly. Do not hold it out as if you are holding a trophy. Hold it naturally so that it adds to your overall looks. All you have to do is hold the bouquet's stem with both hands and place the thumbs against the navel. Keep your arms in a relaxed position.
7. Do not slouch at the altar
Since all the eyes will be on you on the special occasion, you need to maintain your poise. Do not slouch, keep your shoulders back and stand straight. You have to look beautiful and confident. By slouching you may look like a tired and uncomfortable bride.
8. Dance confidently
The first dance is also a special moment in your life. Remember that all the guests will be looking at you. So plan your move carefully and dance with confidence with your partner. Some brides try to practice the dance moves a few days ahead for being more comfortable during the occasion.
9. No crash diet
The most important aspect is your body weight and shape. If you want to look perfect, never follow a crash diet. It will only make you exhausted and weak. If you want to reduce weight, plan ahead and follow a diet program and workouts much ahead so that you may get good results for your special day.
10. Flaunt a rocking smile
The best way to look beautiful is by smiling properly. Do not get nervous but remain calm and smile naturally. A natural smile begins from your eyes and involves the whole face. It is more than enough to attract and mesmerize everyone around.