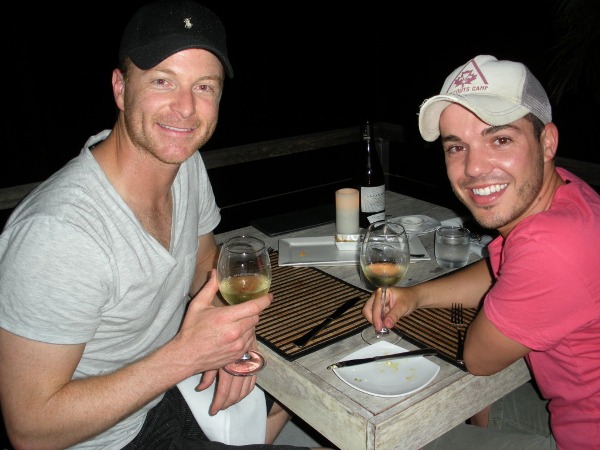 It's tough to be who you are in Hollywood when your entire life is followed by photographers and the notorious paparazzi that make sure that your one revelation hits the headlines on the popular tabloids the next morning. Sexuality has always been a sensitive topic and people who are inclined the other way would try to keep it safe inside their closet until they reach the pinnacle of success where it wouldn't matter anymore. However, thanks to a couple of high profile celebrities, gay and lesbian relationships have come out in the open and are treated in a dignified way. Here are some hot gay celebrity couples who are very much together and should get married soon.
Anthony Callea and Tim Campbell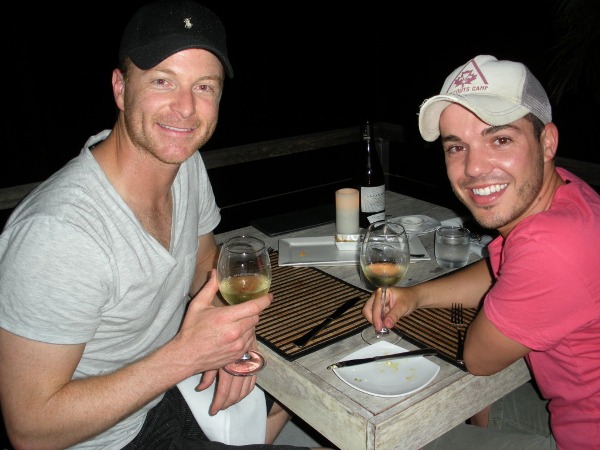 When did they meet: 2007
How long have they been together: 5 years
Anthony Callea, the singer and Tim Campbell, the National Bingo Night host, had found love when they first met in Perth where they both starred together in a stage musical. Campbell also moved in with Callea in his house in Melbourne, stating deep friendship as the reason. However, Campbell and Callea have admitted to being in a steady relationship, which started with friendship initially. This handsome duo would certainly be the first in this list of gay celeb couple who ought to get married soon.
David Burtka and Neil Patrick Harris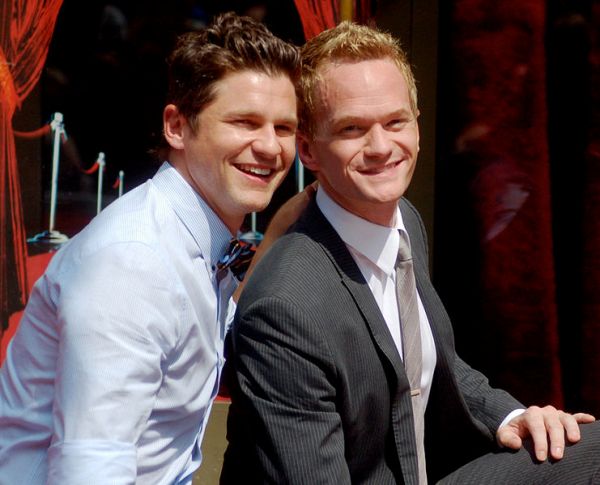 When did they meet: April 2004
How long have they been together: 8 years
Burtka recalls his relationship with Harris as the typical kind that starts with movies and meals and then hit it off. Burtka does, however, reveal the fact that they aren't the best of couples in terms of compatibility, as they tend to differ on certain issues but, isn't that how it is for most couples? Harris, on the other hand, states that it was love at first sight for him and that he couldn't take his eyes off of Burtka who has this classic and sexy appeal about him.
However, this good-looking duo are poles apart in terms of personality, although both happen to be Gemini. The only thing that is very common between them is their wardrobe as they have the same bodies and can therefore share clothes. The couple has also moved on in their relationship as they now have fraternal twins – a girl named Harper Grace and a boy named Gideon Scott – through a surrogate. Both Harris and Burtka wear matching rings, although they are yet to be married.
Jason Wu and Gustavo Rangel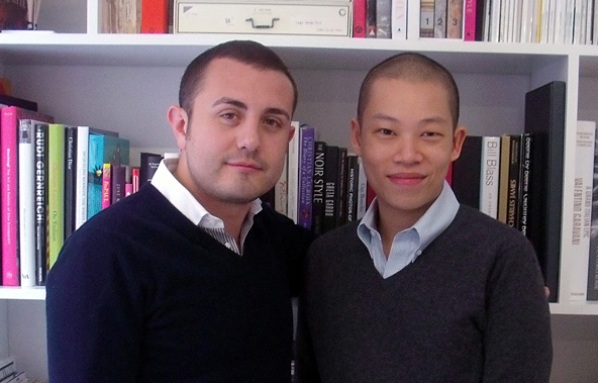 When did they meet: 2005
How long have they been together: 7 years
Jason Wu and Gustavo Rangel met in 2005 at a friend's place on New Year's Eve, after which they became good friends. After six months of being friends, this couple realized that there was more to it and that is when they had a relationship. Jason Wu recalls their first date being Mary Poppins, which wasn't so bad as it turned out into a romantic rendezvous with Gustavo Rangel. Gustavo is definitely the more practical one of the two as declared by Jason and he has always supported his fashion designing company with his practical inputs. Their house is at Fifth Avenue and all talks and thoughts related to work end once they get there. Both are great when it comes to support and truthful advice.
Samuel Colt and Chris Porter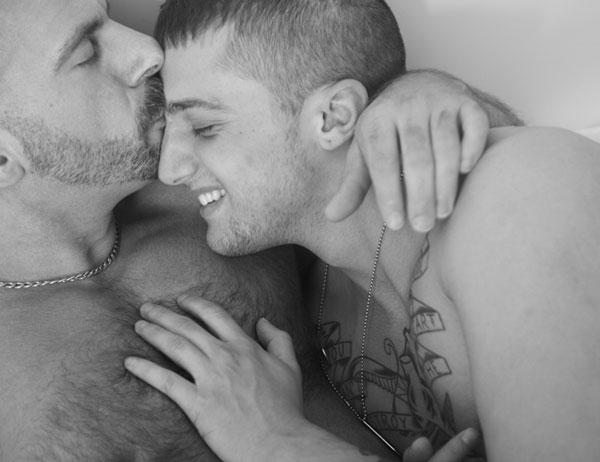 When did they meet: 2010 (on Twitter)
How long have they been together: 1 year
Samuel Colt and Chris Porter are two adult film stars who actually met on Twitter. Colt is the one who saw Chris Porter's picture and like him for his cuteness, both got chatting and Colt invited him to a stripping bar. They got intimate almost instantly and from there, they started meeting up more often. Porter eventually left New York and moved to San Francisco where Colt lived and moved in with him. The couple maintains that it is outdated to be sexually loyal to one person and they do not believe in being monogamous as they are mentally connected with each other. They do have rules about hooking up with different people and only do it when either of them is out of the city. It would be fun to see these two get hooked up in marriage.
Ed Filipowski and Mark Lee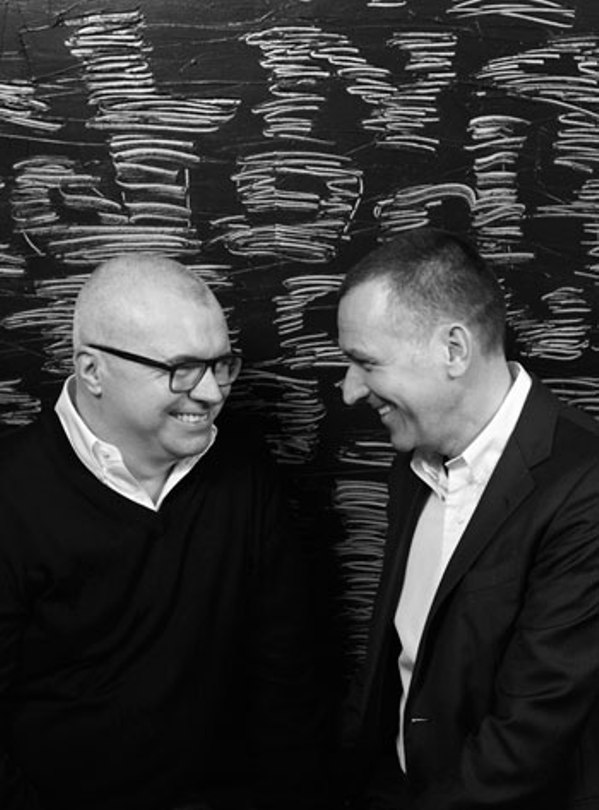 When did they meet: 1992
How long have they been together: 20 years
They met in 1992 which is 20 years back at a party and they instantly were attracted to one another. Ed Filipowski and Mark Lee are more than just a couple that work with fashion. Ed Filipowski is the co-president of a fashion PR agency called KCD whereas Mark Lee is the CEO at Barneys in New York. It was a case of love at first sight for Ed who still vividly remembers what Mark was wearing at the party that night. Although both are in a similar profession, but they enjoy the moments they spend together that are so disconnected with their work. Both have a similar set of values which has enriched their lives both personally and professionally. They are well balanced and appreciate one another which actually works in anchoring their relationship.
Jesse Tyler Ferguson and Justin Mikita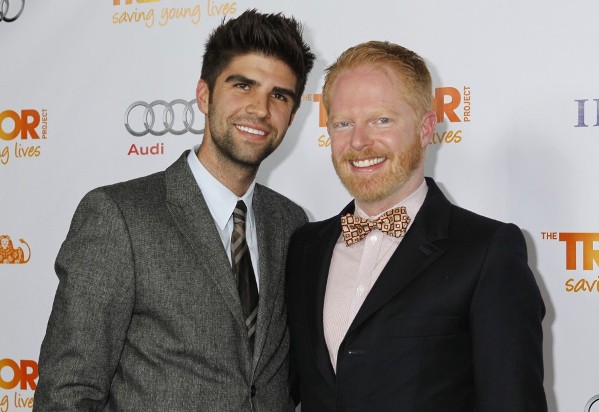 When did they meet: 2010 in Helsinki
How long have they been together: 1 and a half year
Jesse Tyler Ferguson, the star from the Modern Family, has never hidden his gay status from the media. He went right ahead and introduced his very new boyfriend Justin Mikita (a lawyer by profession) to the press in 2011. The couple were making their way to the Elle's Women event and went on the red carpet holding hands. The couple share a very strong relationship and are also planning to have a child. Ferguson is a great example of how well gay celebrities are accepted in society and through Modern Family, he has actually made people realize that it is not unacceptable or wrong to be gay.
Domenico Dolce and Stefano Gabbana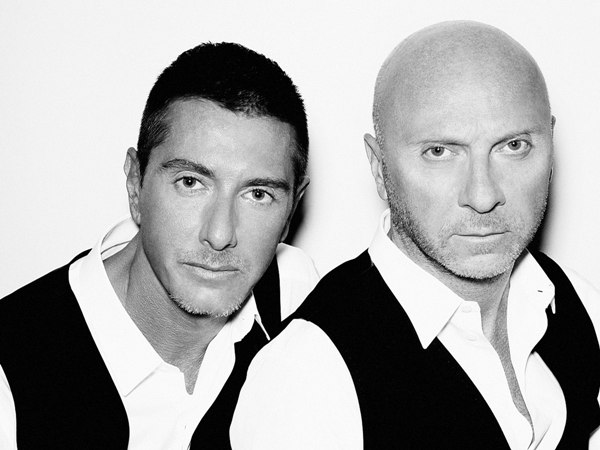 When did they meet: 1980's
How long have they been together: More than 30 years
Domenico Dolce and Stefano Gabbana are the partners of the fashion house Dolce & Gabbana as well as partners in their personal life as well. They immediately hit it off when they met each other in the early 80s and they expressed their feelings quite openly when giving interviews. However, in February 2005, this fashion duo did drift apart and broke up, however, deep relationships can be mended and they came back together in 2008. These Italian fashion designers had always been interested in the fashion scenario and their partnership has made them extremely popular amongst huge Hollywood celebrities who swear by their clothes. it would be great to see them married after 30 years of togetherness and many more to come.
Quincy LeNear and Deondray Gossett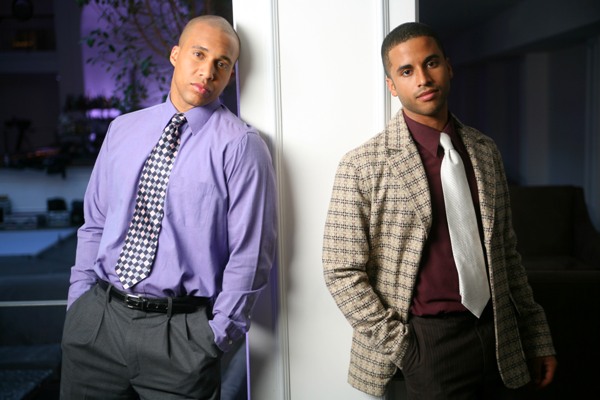 When did they meet: 1999
How long have they been together: 12 and a half year
This celebrity black, same gender couple have been together for more than a decade. Both Quincy and Deondray met while doing an Indie movie that was written and directed by their mutual friends and there has been no looking back since then. Quincy was initially meant to be a fling for Deondray, but the latter realized that there was more to this bonding than just a brief encounter. They both dated for six months after which they moved in together, but Quincy was very uncomfortable with people coming to know of it as he is a public figure in Hollywood where sexuality is still a concern. However, their relationship finally was disclosed to family and friends with reactions of shock, but their steady relationship has eventually changed them more or less.
Marc Jacobs and Lorenzo Martone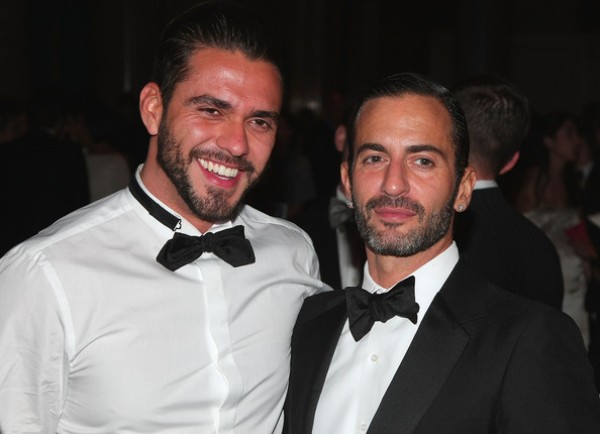 When did they meet: 2005
How long have they been together: 6 years
Fashion designer Jacobs has always been open about his sexuality and was in a four year relationship with a salesman called Jason Preston. Later he met an advertising executive Lorenzo Martone and was instantly hooked on to him. This handsome couple dated for a year before finally getting engaged in March 2009. Both managed to keep the status of their relationship under wraps, there were also rumors about the duo getting married in France, which was later rubbished. However, the couple made their relationship public in May 2008.
T. R. Knight and Mark Cornelsen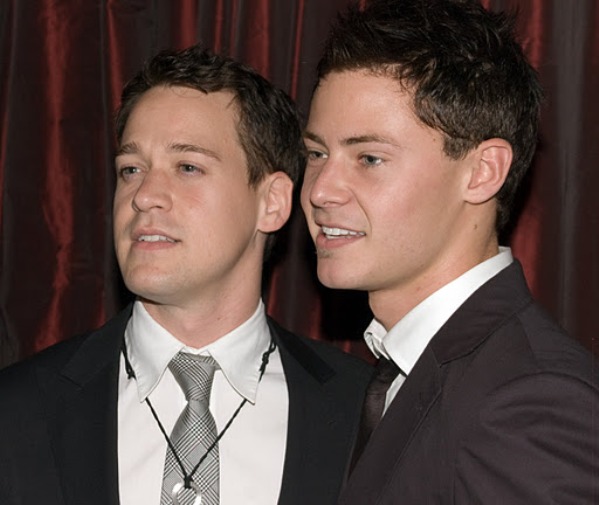 When did they meet: 2008
How long have they been together: 4 years
T.R. Knight, the star from Grey's Anatomy, met Mark Cornelsen during early 2008 through the Matthew Shepard Foundation as Cornelsen is a scholar from there. Their 16 year age gap did create a noise and raised a few eyebrows, but that didn't come in the way of their relationship. However, unfortunately, the duo who were very much in love have called it quits, although they still care about each other a lot. Neither has spoke to the media about this, but reportedly they share a good relationship which has not ended on a bitter note. Knight has also asked Cornelson to leave the apartment that they shared. The couple at some point also wanted to have a baby and Knight still harbors the thought of adopting a child some time. True love cannot just die so easily, and hopefully we might just see Knight and Cornelsen getting back together soon.