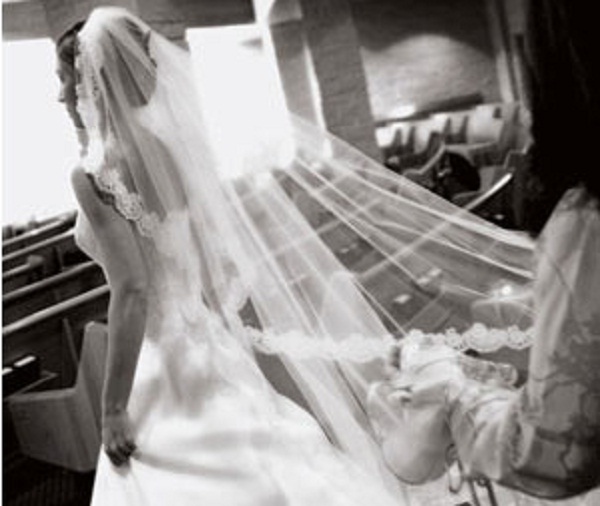 Although so much effort goes into the wedding, but the real ceremony begins with the first appearance of the bride. Walking down the aisle might be a short walk, nevertheless, this shortest of journeys whirls around the emotional chaos that accompanies a bride until the wedding vows are exchanged. Here is how you can perfect your walk down the aisle. Read on to walk effortlessly and confidently on your wedding day.
1. Hire a wedding planner
Despite your financial constraints, do hire a wedding planner. This will help you focus on your walk rather than eyeing on last minute details such as payments or gratuity distribution and managing your wedding ceremony. While your wedding planner will look after the arrangements, you will have enough time to work on your walk without the involvement of unnecessary stress and anxiety.
2. Documenting your love life
Recollect the best days of your love life. When you first met him and how you fell in love and other specific details that turn you on. Documenting your love life in a journal won't only remind you of the true importance of this day and vows, but will also keep you motivated for your real ceremonial day.
3. Take a deep breath
Before making your entry in front of the guests, stop for a few seconds and then take a big, deep breath. This will eventually take off your distress and you won't be feeling anxious while watching every eye admiring or gawking your bridal appearance.
4. Don't get into any emotional conversation
What a wonderful daughter you are or how beautiful do you look in a bridal dress? Such conversation turns over-distressing, especially when said immediately before final wedding ceremony. Better, keep yourself away from any sort of emotional talk. Tell your father or whoever escorting you down the aisle, not to lead you into any extremely emotional chit-chat.
5. A celeb walk
If you believe that you are certainly going to break into tears as you walk down the aisle, pretend like you are a movie-celebrity walking the red carpet or acting the part of a bride. Half your anxiety will float away and you will be induced with double the zeal and confidence. And don't forget to charm others with your beautiful smile.
6. Carrying the bouquet
Don't be one such bride, who holds her bouquet close to your chest, like jewelry (so close that it's hard to distinguish whether she is carrying the bouquet or the bouquet is carrying her!). Clutch your bouquet below your chest and a little above your lower waist. Let the guests see what actually your dress looks like.
7. Watch your step
Walk like a princess and don't hurry forward or rush as something is falling apart and you have to clutch it immediately before it's gone. Be calm and composed throughout the entire walk. Slow and small step, is something that should be the aim when forwarding your steps towards the groom-to-be and don't forget to look at your groom instead of watching the sky and the backdrop scenery.
8. Don't endlessly watch your family
As you proceed towards the main ceremony hall, it's advisable not to share lingering looks with your family members sitting nearby, unless you don't mind shedding a few tears. However, do extend your regards for their immense love and support, immediately after the wedding ceremony.
9. Final touch-up
Before heading and making your appearance as a bride, ensure that your dress is looking beautiful, you have your hair done perfectly and whether the accessories are right at the place. Double checking your beauty, will bring on double confidence in you. If you feel confident, it will be visible in your gestures.
10. A lavish breakfast
If nothing works for you, take a big breakfast and have a little doze of alcohol shortly before walking down the aisle. This might turn off your wedding anxiety for a while. However, ensure that you haven't taken more than required and you aren't feeling dizzy and delirious, for nobody wants a wasted bride!