There are plenty of wedding photography styles that people love and everyone can find something to highlight the personality.
Photography itself is a pretty popular niche with many great specialists, but it's important to understand, that one specialist can't shoot perfectly everything. This is why Vanilla Brides works only with professional wedding photographers.
However, the difference doesn't end here. Each photographer works in a specific style, like popular artist paint in a certain way. So it's a task for every bride and groom to be to find out what exactly they want to see in their future photoshoot.
Wedding photography is a hard topic that required a high level of professionalism since photographers don't just shoot pictures, but also talk to people, try to understand how to highlight their personalities, make them happy, and create a photo that they would hand above the fireplace.
Different styles of wedding photography
It is possible to blend styles but it is easier to highlight the main types of wedding photography:
1. Traditional style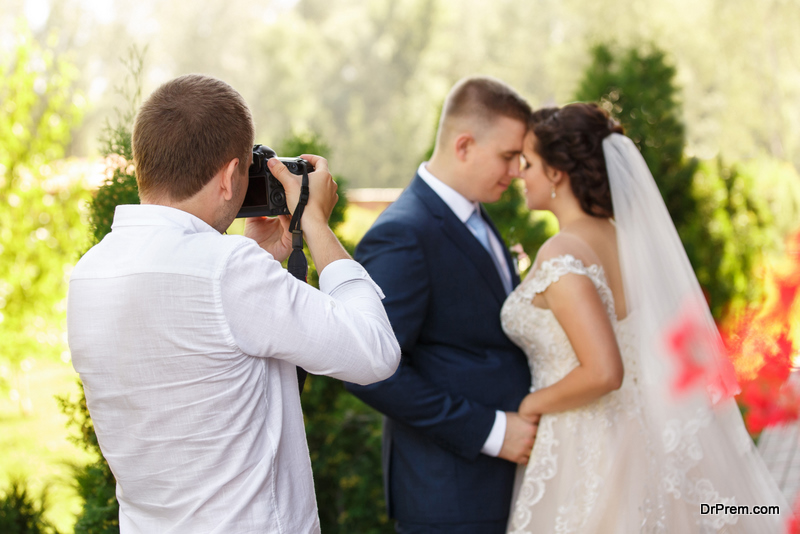 This is the type you see in the wedding books. The big group of people stands around the bride and the groom smiling, with their pairs, all in official suits that match. Photographers usually help people to get into the desired pose to create a certain look.
2. Photojournalism
Here photographers just follow the couple around to catch perfect moments. They create a full story that is always pleasant to remember. This wedding photography style is usually combined with a traditional wedding photography style that allows the photographers to create the story and capture each guest, relative, and the entire atmosphere. Photojournalism required a skilled photographer to capture everything perfectly since it takes a lot of practice to master the technical part of the camera.
3. Illustrative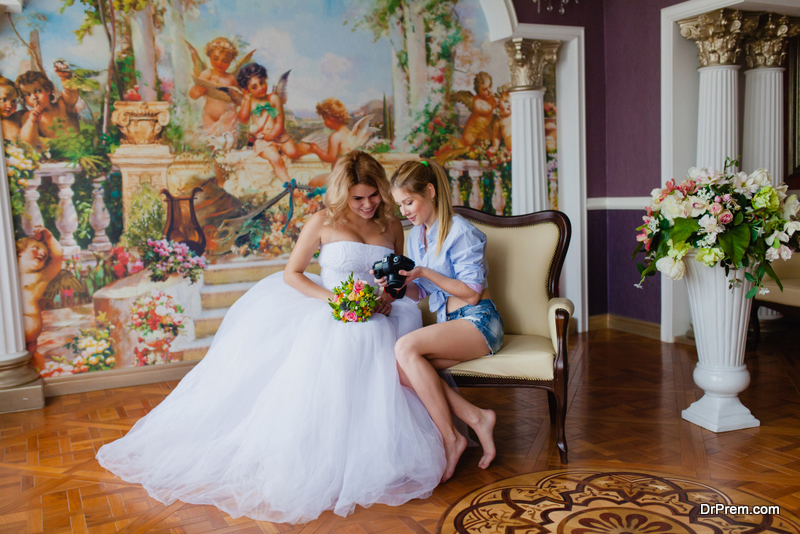 Here the main highlight is the composition, background, lighting, and editing. Most of the time the couple has to pose as naturally as they can but in reality, everyone knows that the frame is staged. However, if done properly, this style can go with a photojournalistic style and create something interesting. It also can be combined with aerial photography.
4. Portrait
This style is one of the most popular among others and is easily blended in any other photography type. This is a formal style of photography since the person poses and the photographer directs. It can limit certain results but in the end, the newly married couple gets the shoots that help to remember their emotions, suits, make-up, flowers, and every other tiniest detail that is easy to miss out on bigger photos.
5. Natural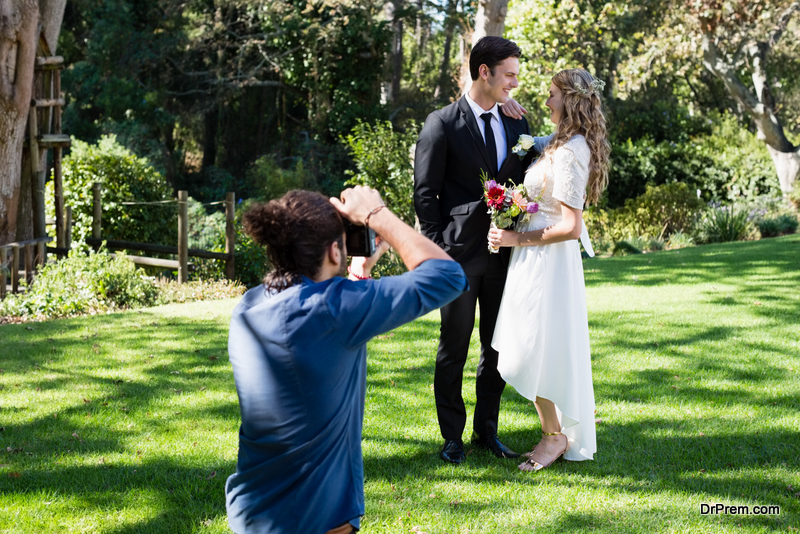 This style is easy to combine with every other style as well. Natural photography style suggests taking pictures under the daylight when the light is the most natural and excepts the unflattering shadows that can appear.
6. Fine art
This includes creative framing, extra editing, special lighting, unique composition, etc. Photographers who shoot in fine art style are eager to use all their techniques to create the best picture. This style reminds of wedding portraits since it usually involves the photographer's direction on posing and it uses only one approach that can seriously limit the photoshoot possibilities. However, if you hire several photographers, or even two, you can ask one of them to work in a fine art style.
7. Fashion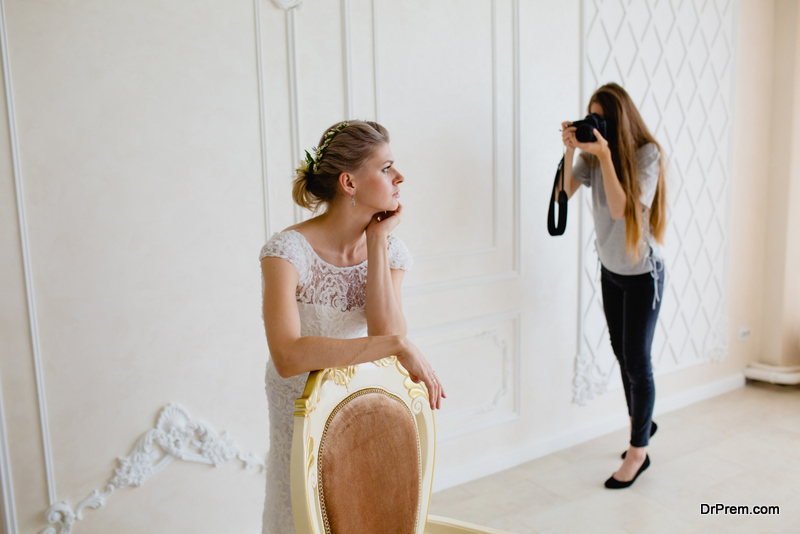 This style is focused on creating photographs that show off the bridal and groom's fashion for commerce. However, it is easy to combine this style with any other. It just takes extra creativity adds some lighting, changes the setting, directs the model, but concentrate on the dress.
8. Black and white photography
This style focuses on capturing classic and timeless images that show emotions and nothing else. Many clients pick black and white photography just because it's more about emotions and feelings and not about settings, clothing, etc.
9. Vintage photo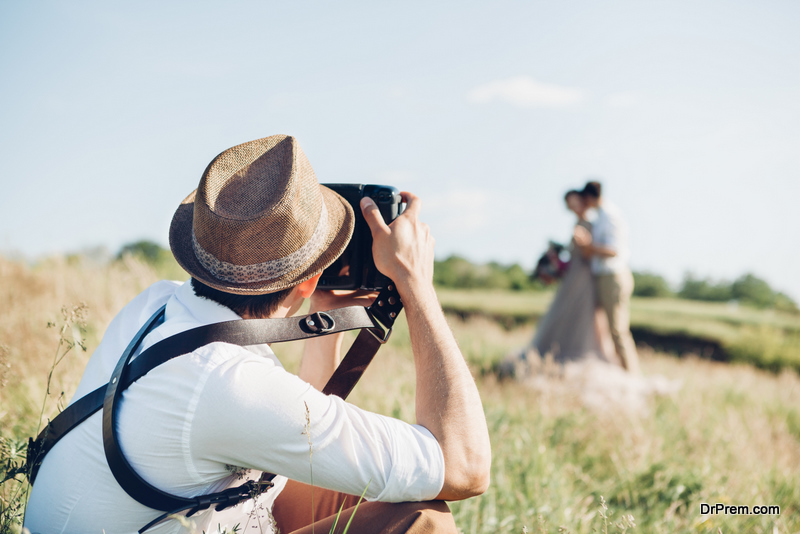 Vintage style is not only about photo filters that create that nostalgic feeling. It is also about themes, like a specific historical era, steampunk style, or some rustic idea. It is quite popular these days because of nostalgia and other Instagram filters that add up some artistic value to the pictures.
10. Aerial photography
This is a great and unique style but it requires extra equipment like a drone and a great HD camera to make sure that the photos from a bird's eye perspective look great. This style includes outdoor shooting but if you want to shot indoors, the photographer can use the stairs to create similar pictures.
Each of them has its unique features like different attributes, for example, natural style requires props like wood, leather, flowers, and greens. Vanilla Brides photographers are ready to experiment and combine several styles to achieve the best result.
Types of wedding photography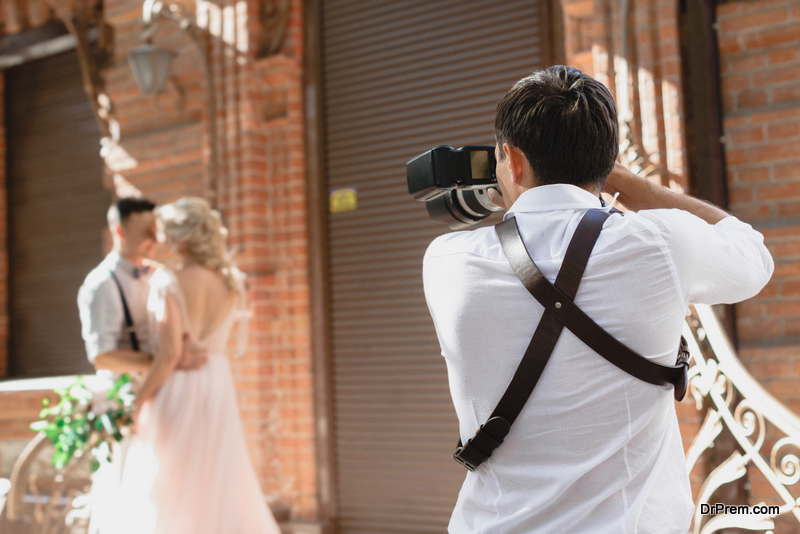 We understand that there are plenty of wedding photography styles and it's hard to pick one. That's why in most cases it's better to get two photographers where both of them will focus on different things. We hope that you won't limit yourself to only one style and allow yourself to try out your biggest desires.
Vanilla Brides is always ready to help you and to create a photo shoot plan so everything goes smoothly. They have several packages for their clients where you can see what we offer for what prices.
And if your wedding is planned anywhere in Florida or California Vanilla Brides is ready to visit you for a wedding photoshoot to make your best wedding experience.
Make sure you have the best photos of the most important day of your life! Capture your feelings, emotions, outfits, guests, location, and overall setting. You will look at these photos for the rest of your life and show them to your kids, grandchildren, friends, and everyone who you do trust.
Article Submitted By Community Writer