Everybody dreams of a memorable wedding and then a grand reception. But have you contemplated your exclusive departure after your reception, leaving all your invitees with a topic to ponder over? Exit is equally important as entrance. Everybody remembers your grand entry to the ceremonies, but the way you bid adieus to your guests after the reception is a matter of great significance. Exclusive departure will give you an opportunity of going through one more photo session, so that, the reception does not have a monotonous end.
Here are 10 exclusive ways of departing from your reception
1. Musical Exit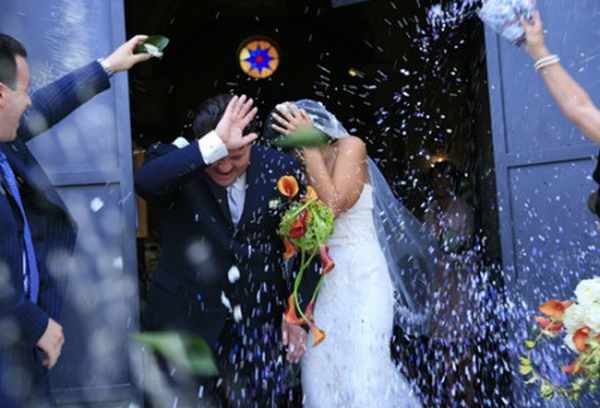 Plan a musical exit by hiring an orchestra, bagpiper or choir to perform at the time of your departure. You can ask the musical group to play a cheery song or something that can keep you and your partner enthused throughout the celebration. Also, the band can play a song or tune from an iPod or any other electronic musical device by using a loudspeaker.
2. Novel Vehicle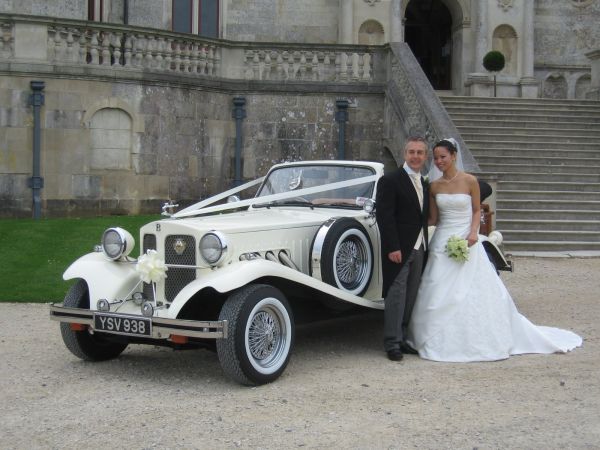 Choose a vehicle that is out of fashion or had been used by a famous personality once. Opting for a four wheeler of old-age times is a good option. You can either select a traditional vehicle, two-wheeler or multi-wheeled vehicle, depending upon your preference.
3. Exclusive Photo Shoot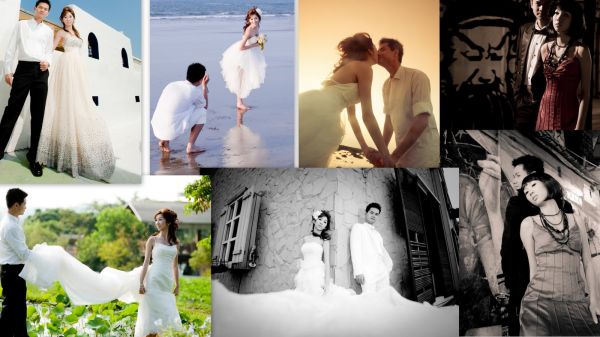 Plan for a photo shoot with innovative poses and against catchy backdrops. Pictures like both of you are looking out from the window of a car, walking together in rain or on the Moon would definitely make your day!
4. Ribbons and Flowers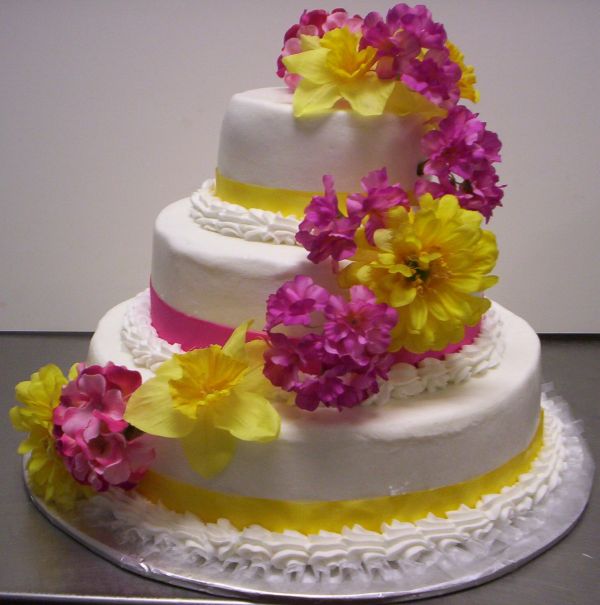 This traditional way of departing is always in fashion and especially loved by every bride. You can use some paper bags or baskets and fill them with different petals and ribbons of your choice. Ask someone to toss these accessories over you at the time of your exit, or you can also hang them at every gate. You can ask someone to spread them along your path. Use sparklers and water bubbles at the time of your departure.
5. High in the Sky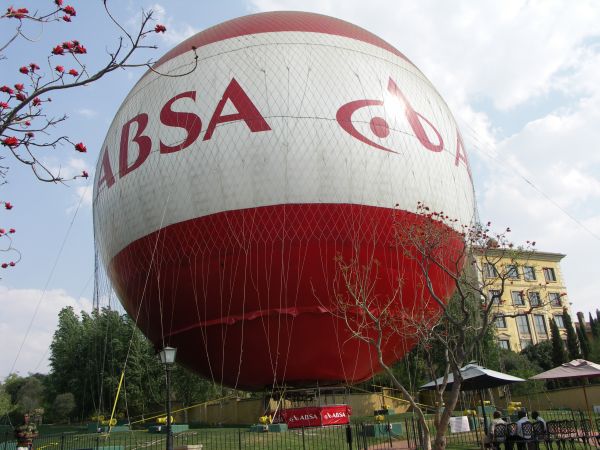 Organize an airplane journey or fly up high in the air using a helium balloon. Flying in the sky with your partner will remind you of a fairy tale.Take pleasure of the landscape while you wave at everybody from the sky.
6. Wavy Departure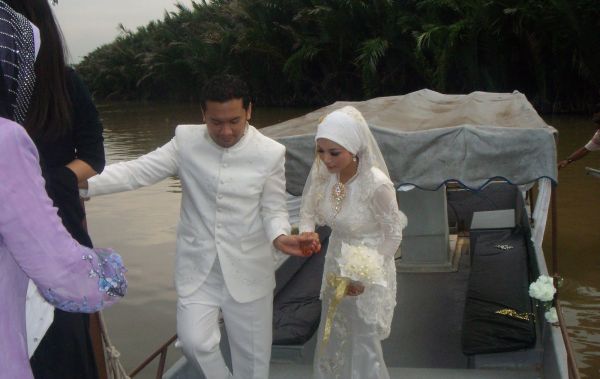 In case your reception is being held at a place which is beside a water body, you can plan for a ride on motor-boat or a traditionally decorated boat. Your invitees will watch you going away from the coast, harbor or dock.
7. Horse Ride or Horse-Drawn Carriage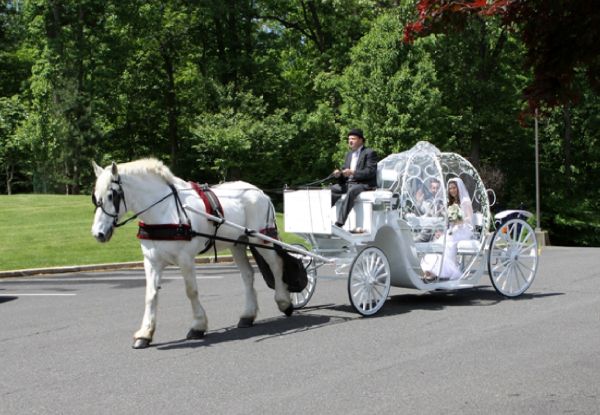 Make it a royal departure by departing on a horse's back or in a horse-drawn wagon like a fairy tale you listened in your childhood and imagine to be a part of it. This is less expensive and a royal departure. But don't forget to take shawl with you, if its a winter evening.
8. Ride on a Bicycle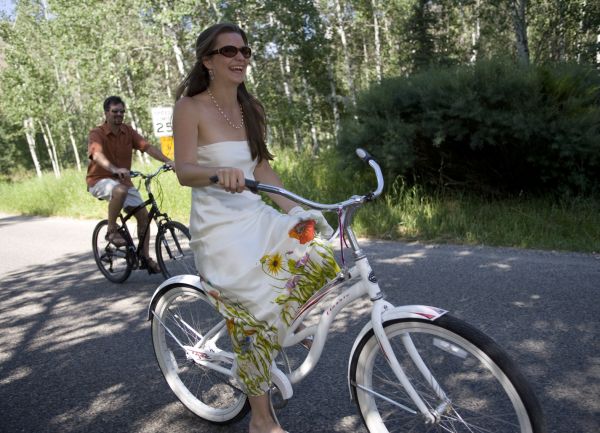 Arrange a bicycle and you both ride on it. Of course the lady should be seated on the front bar and the groom riding it, slightly inclined towards her. Hang a flower basket in front and a board saying "Newly Wedded". This is another less expensive way, but can be an ordeal for the groom.
9. Departure with Fireworks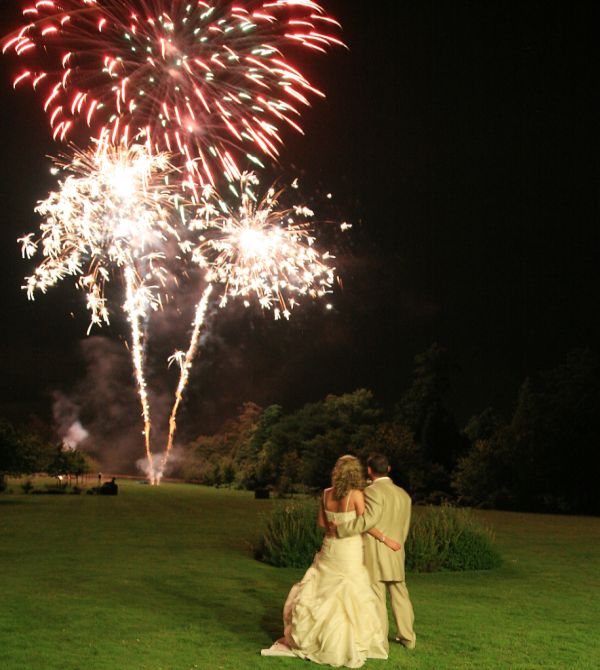 Plan the fireworks display. This can be another way of an exclusive departure and would be enjoyable for the invitees too. This will prove to be a departure with lights and sounds. There are fireworks available in the market, that can display your name in the sky at the time of bursting crackers.
10. Disappearance into a Pool or Lake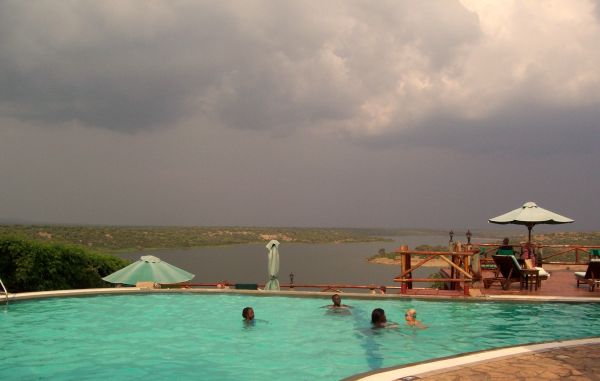 Another way is you both together jump into a pool or lake making it a flamboyant exit for all. However, it is suitable in summers as nobody wishes to jump into a pool or lake during the chilling winters.
Therefore, go ahead and plan an exclusive way of departure from your reception. Leave behind everybody talking about your grand exit . Make it a memorable moment for yourself and the guests.