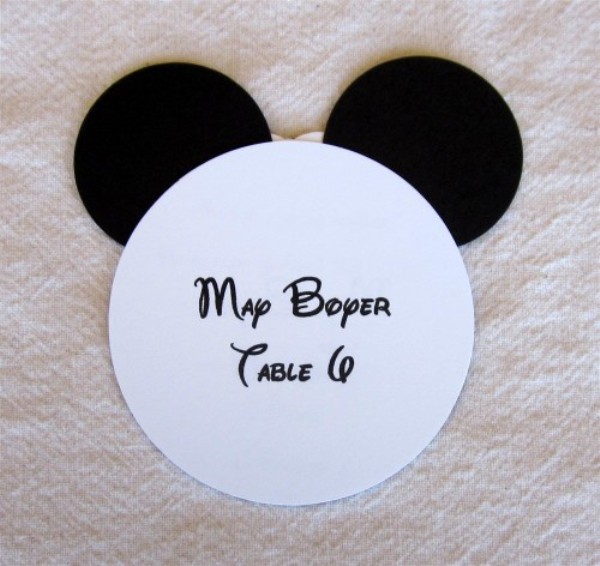 Weddings can be a happy affair when well planned and thought about. Many small things and gestures come together to make a happy wedding. One such small detail is an escort card. These cards are mainly those which are required to guide a guest to his or her table during the wedding reception. You can be creativity and make funny, beautiful and really witty escort cards for your wedding. Let us see some fantastic ideas.
1. Shipping tags and cloth swatches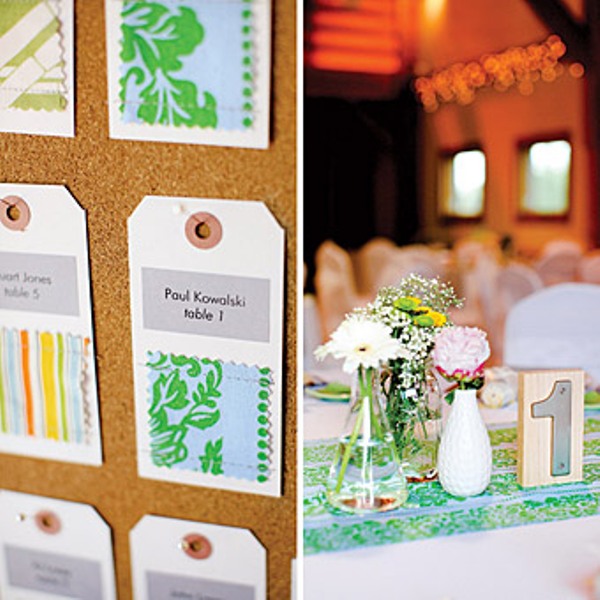 You can have different table cloths for different tables and cut out a small sample swatch from this material. Stick this swatch to a shipping tag which has the name of the guest with the table number on it. The similar arrangement of the same table cloth and table number would be at the actual table.
2. Clothes line and pins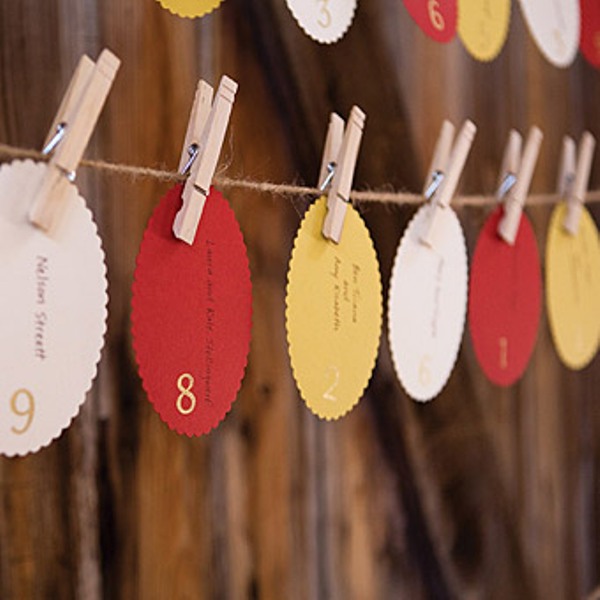 You can tie a clothes line and attach paper cut escort cards with the guest name and table number to the clothes line with the help of small clothes pins. This idea of escort cards can be used when you have rustic settings and wood theme for your wedding.
3. Horse Shoes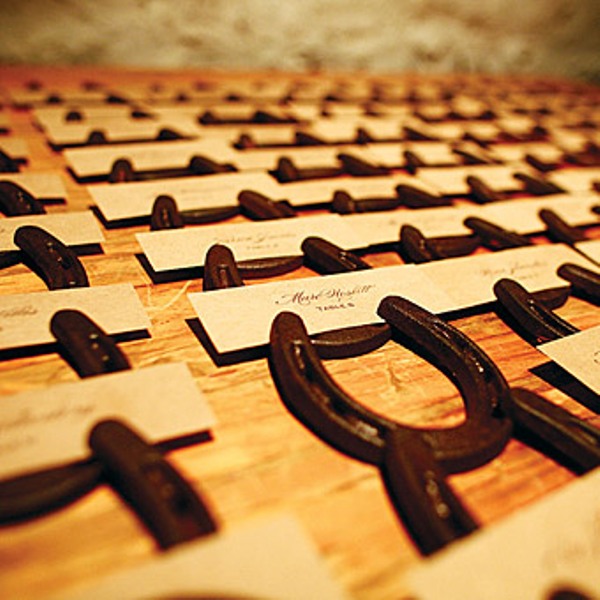 You can attach escort cards to antique horse shoes. Horse shoes are considered signs of good luck and hence this would make a brilliant idea.
4. Author names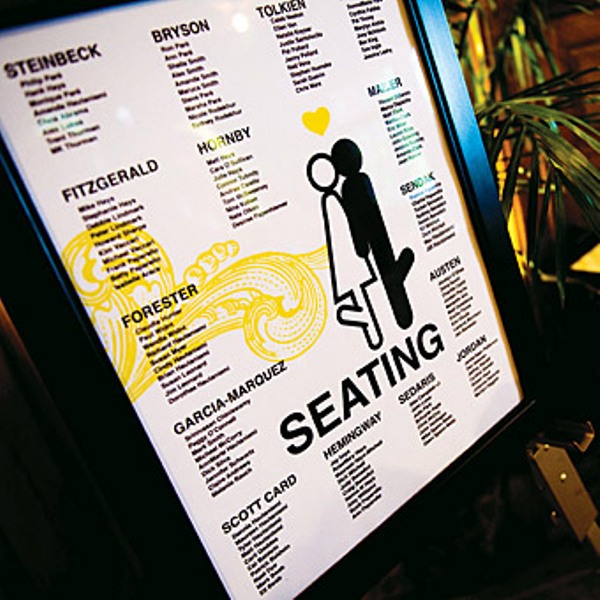 If you are avid readers of books then you can name each table with your favorite author's name. Accordingly make a large chart with the name of the author as in the table name and the list of guests below it to show your guests which table to go to.
5. Book lovers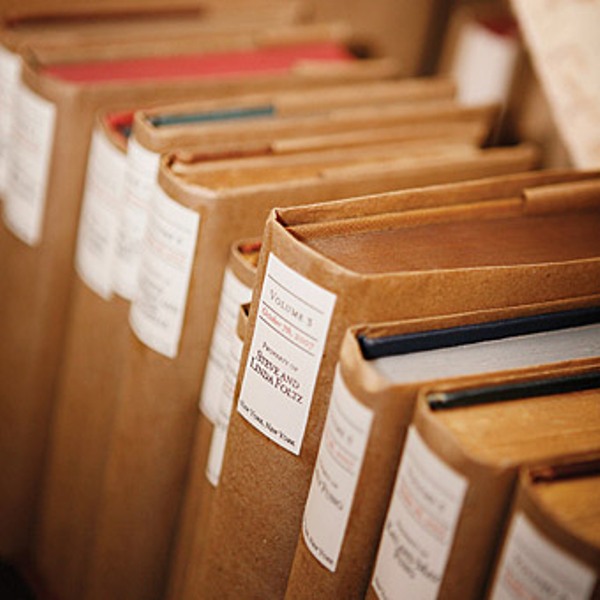 You can get hard cover books from a second hand book shop of your favorite authors or some best sellers. Cover them with colorful paper or brown paper and stick a slip on the book with the name of the guest and the table number for them to sit during the reception. This book can be given to them as a gift as well.
6. Photographs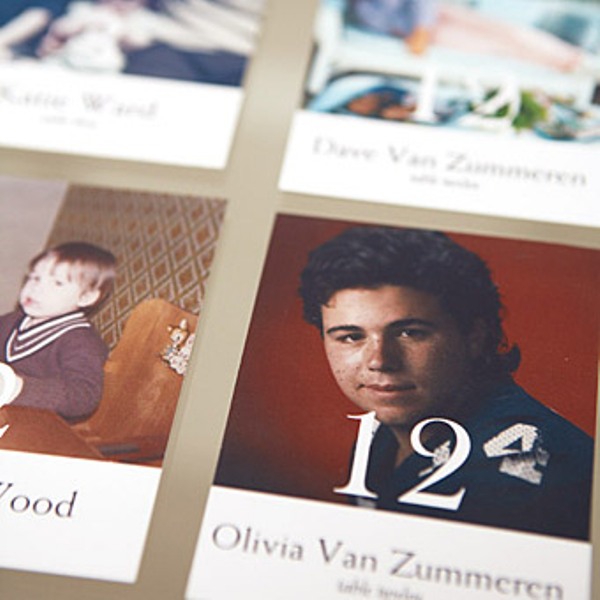 Name the tables with numbers and then collect your spouses and your photos of all ages. Now stick these photos with the age number you were in that photo which corresponds with the table number. Hand these over to the guests and they would have a hearty laugh at some of your funny snaps.
7. Concert Tickets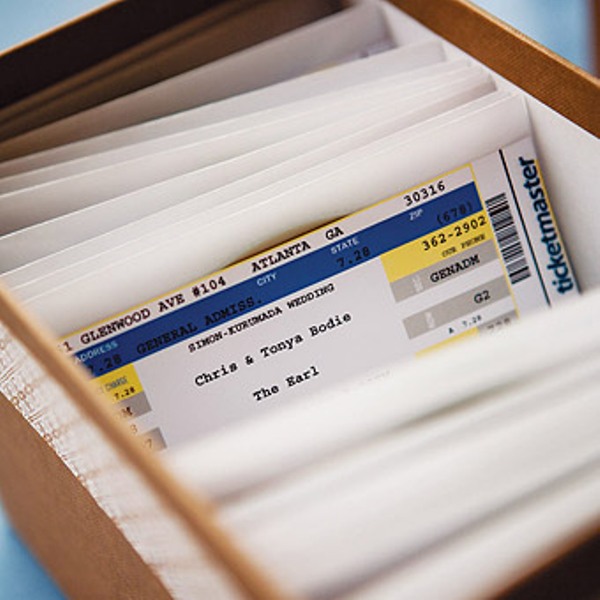 Music lovers can design their escort cards in the form of concert tickets. Print the guest's name and table number on it just like a concert ticket would look. Have different names of concerts kept for different tables and print them on the escort cards.
8. Keys and key tags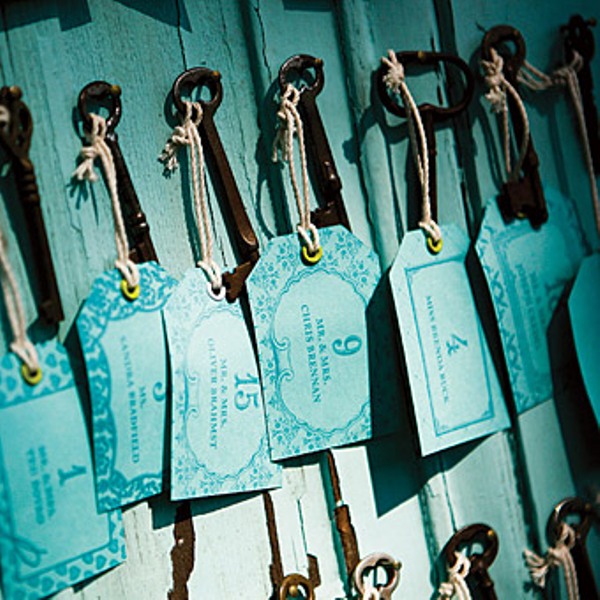 Antique keys can be used with rustic looking key tags to make classic escort cards. Make a wall look rustic and old on the wedding venue or if your venue is similar to a classic old film location, then nothing like it. Hang these old keys to nails on the wall and hand them over when guests stat arriving.
9. Pocket compass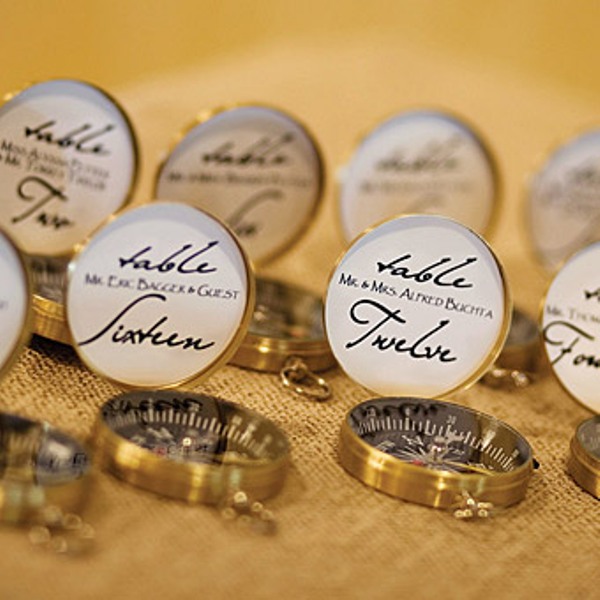 You can buy pocket size compasses in bulk and paste paper slips inside them which have the guests' names and table number printed on them. These compasses can be taken by the guests as souvenirs. You can do the same with pocket size watches as well.
10. A wine yard idea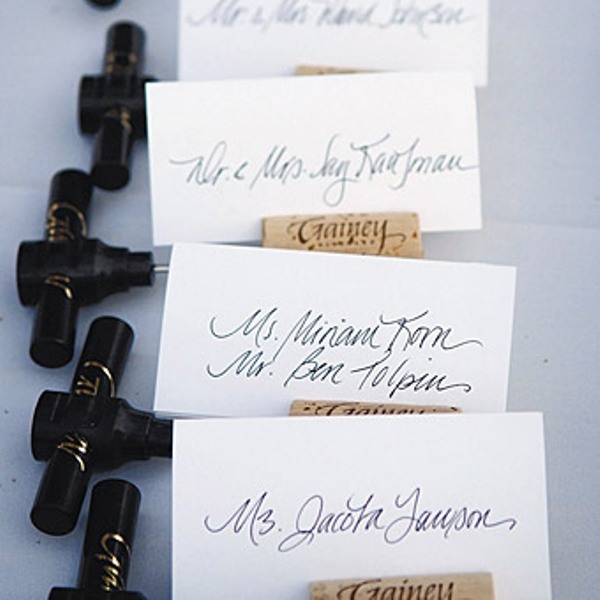 If your wedding venue is in a vineyard you can use vine bottle corks and cork openers as escort card holders. Make a slit in the cork and insert the escort card in this. Hand over these fantastic cards to your guests and see the smiles on their faces.
11. Fruity Affair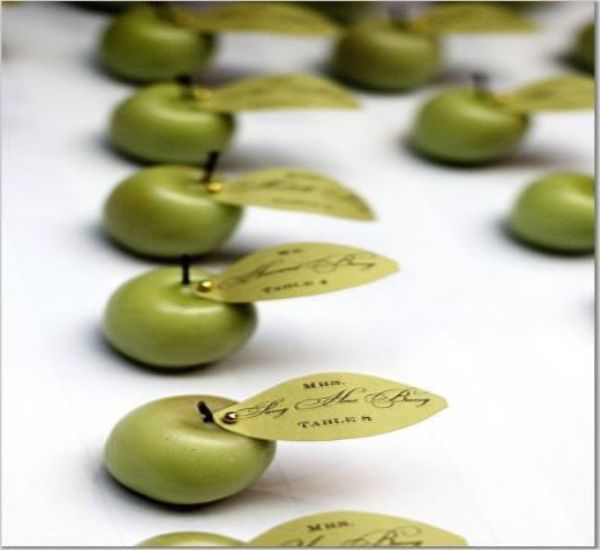 You can get fake apples made from either wax or use real green apples of similar sizes to attach your escort cards. Make cards in the shape of apple tree leaves and attach them to the apple like a leaf.
12. Garden Pebbles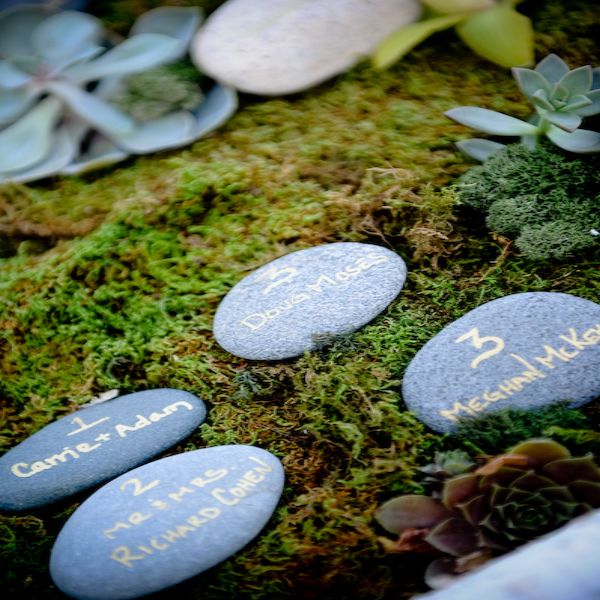 Use large similar shape and size garden pebbles to inscribe the name of the guest and table number on. Use these as escort cards. They would make great paper weights later.