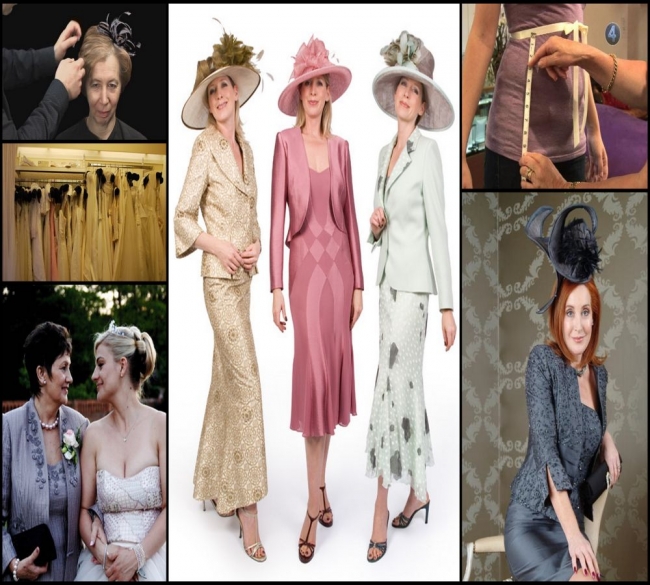 The wedding day of a daughter is the most special day for a mother. It is true that you won't prefer to steal the thunder of the bride, but being her mother it is also important to shop the best dress for yourself. Your daughter's marriage is a very special occasion in which no preparation can be given lesser preference. Here are 4 shopping tips to help you steal the best buy for your daughter's wedding.
1. Decide on your style
You should have a clear idea in your mind regarding the style that you want to keep for the occasion. Choose your style according to your body type. There are various options that you can choose from. For example, you can look for a skirt, trouser, or a jack suit. You can also opt for graceful dresses like a full length dress. If you have planned a day marriage, then it is advisable to opt for tea length dresses. The length of the dress should be kept proportion to its fitting. Once you are clear with your style, than it would be convenient to buy the best dress for you.
The ensemble chosen for mother of the bride should not overwhelm the wedding dress of the bride.
Tip:
When you pick your style for the wedding, then it becomes easier for you to decide on the dresses. Thus , saving a lot more time than usual.
2. Look for the color that suits you best
If you wish to look trendy, then look for darker colors such as maroon and burgundy. One thing that you should make sure is to choose the color that matches your skin tone. You should be very careful and completely avoid shades of black, red, or white. A major reason to avoid black is that most suits that men wear are black in color, and wearing the same can make you look dull compared to others.
Tip:
Picking the right color for your daughter's wedding is as important as anything else. Opt for more pastel shades, than the gaudy ones. They will definitely make you look stunning as well as charming.
3. Take correct measurements
You should always make sure that the dress you chose should be of the correct measurement and apt in size. It is preferred to have the measurements taken by a professional. If you run short of time, then you can opt for internet shopping. This requires a careful selection regarding the size and timely delivery. Be aware about what other guest are wearing so that you don't end wearing a similar dress.
Tip:
Make sure you recheck all your measurements 2-3 days before the actual wedding day. Being the mother of the bride, you need to look at various aspects. So make sure you don't miss out on your attire.
4. Go online and search
A very convenient and inexpensive way to choose the best dress is by simply surfing the net. Do a Google search regarding wedding photos and find the best and latest outfits. You can even take help from those mothers who have recently had their daughter's wedding. This will give you a wide choice and that too with a great range of designs, colors, and price options.
Tip:
Research extensively for that perfect attire for yourself. there are plenty of options available online and you can surely pick out of the lot easily.