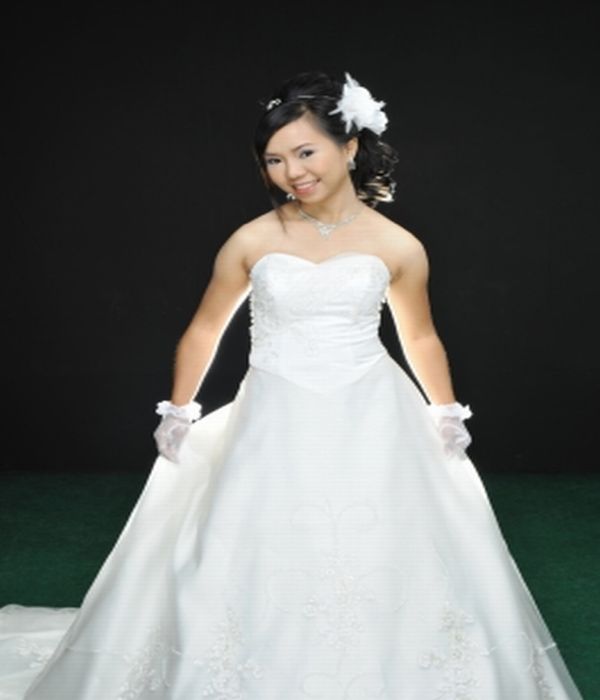 The wedding dress is of much significance to the bride on her wedding day. A lot of thought, time and effort goes into the selection of a wedding dress. A significant factor involved in the selection of the wedding dress is selecting the wedding dress according to the wedding theme. If the wedding is planned as a green wedding, it would be incomplete without an eco friendly wedding attire. Listed here are a few tips to choose and pick, an eco friendly wedding dress for the bride.
1. Make a list of the things that threaten the environment and avoid them
First and foremost thing is to make a list of what to avoid while buying your wedding dress. Take into account all those items that are threat to the nature including the fabric and other designs. Avoid fabrics like silk, leather, wool, pearls, and feathers which are made by animals' skin. After you know what to avoid, you can then consider your preferences.
2. Take the help of an expert
It is always better to consult experts who would know your best desires and can help you select the best wedding dress. You can take help of your friends or someone who had opted for an eco-friendly wedding dress or you can also take the help of salesperson in the boutique. Many salespersons have a good knowledge about the stuff in their boutique and can come to your aid. Let the salesperson know what you want to avoid, specially the fabrics which have animal products. You can even share your wish to go eco-friendly which would be helpful to the salesperson to select the dress. Also discuss the ambiance where you would be getting married, whether it is a church, garden, beach, or a resort or anywhere else. Let him know the weather conditions, if it is hot, humid, or chilly, so that the fabric would suit the weather and you would be comfortable. Also discuss your choice of color of the dress, and most importantly your budget. This would help him/her understand your requirements and help you choose the best and make it compatible with your wedding aspects.
3. Choose environment friendly options
Avoiding silk, pearls etc in the wedding dress does not mean that the dress would not have the required grace and charm. You can still make your wedding dressing look stylish by using other options. For example, instead of using commercial silk, go for peace silk. This is the silk which is prepared by not killing any of the silk worms and still retaining the smooth touch. If choosing cotton, you can opt for organic cotton. Use natural non-chlorine whitener, like organic bleaching agents. These agents do not threaten the environment and are made using pollution-free elements. Harsh bleaching, on the other hand, is used by adding chemicals that increase the pollution. You can also use other organic fibers like bamboo, hemp, or jute, which are not only readily available but are also environmental friendly. These things can be equally stylish and comfortable.
4. Opt for a used wedding dress
You can choose a method of harmless recycling for your wedding dress. You might just wear the old traditional wedding gown of your grandmother or your mother, but can alter it to suit the present times. You can approach an expert designer who can do the alternations and make it look new and stylish. You can also buy second-hand wedding dresses and alter them to look new. This recycling method would definitely be an approach to eco-friendly way. If need be, you can also recycle your dress by donating it and maintaining the eco-friendly standards.