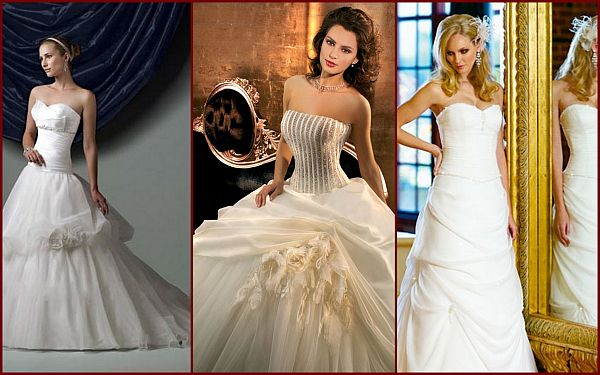 It would be a dream come true for a women to get the wedding dress she desires for a lesser cost. But the wedding budget does not give that option always. No bride with a low budget should worry because one can still get what they deserve at the cost they desire. There are few steps involved in getting a designer modeled dress for a lower price. You could always get tailor made dresses and get the best deal. Having a designer dress is not everything. The bride should be confident and know she would look stunning in anything she wears on her wedding day. Just for those who still crave for the low cost designer style dresses, there is a list combined. You could buy the designer dresses and also not pay a hefty amount but getting unnecessary changes to it.
1. Go for sample sales
There are some season sales where shops give discount as much as 80% which is like a huge benefits for the bride-to-be to cut down the prices. These types of sale come up in the market during summer and winter season. Of course you will have to spend for the dress and also for altering and dry cleaning it but these costs will be much less than a good big designer dress which you will be spending otherwise. Hence it is recommended to go for these kinds of sales and have great dresses at a reasonable price. Ladies who fit into size eight have an advantage as the gowns are mostly of size eight.
2. Simple is the best

There is no doubt that you want to look the prettiest bride that the whole world has ever seen but there is a great misconception that the look of the bride-to-be is decided only with the type of gown she is wearing. Of course your gown has to be good, but you can't look beautiful because of the gown only. Choose a simple and a beautiful gown that suits you. Those ball gowns look great but they contain many yards of taffeta or organza which makes your budget to rise up. You can go in for sheath in the same fabric which will make your gown look beautiful and simple but most important it will cut down your expenses to a great level.
3. Cut down the trimmings
Choose a gown which has less decoration on the gown, which will for sure cut down the expenses as much as 25%. There are many things that you can do regarding this issue, like you can eliminate the lace and the decoration on the hemline, the waistline or the sleeves. But you can of course make your gown look good by having those good laces on the bodice. This step will not only make your gown look good but also cut down expenses considerably.
4. Don't go for any custom alterations
Of course, you want your gown to look the best as it can, but you don't have to do it overboard. All the small changes or the alterations will enhance your gown but at the same time will increase the expenses as well. It is better to be satisfied with the one you are already having then to make changes in your gown like changing the neckline or by changing the decoration of the sleeve. These minimum alteration cost can go as much as $300 per alteration. So it is always advised to stick to the couture gown which you are having and not go for any costly alterations.