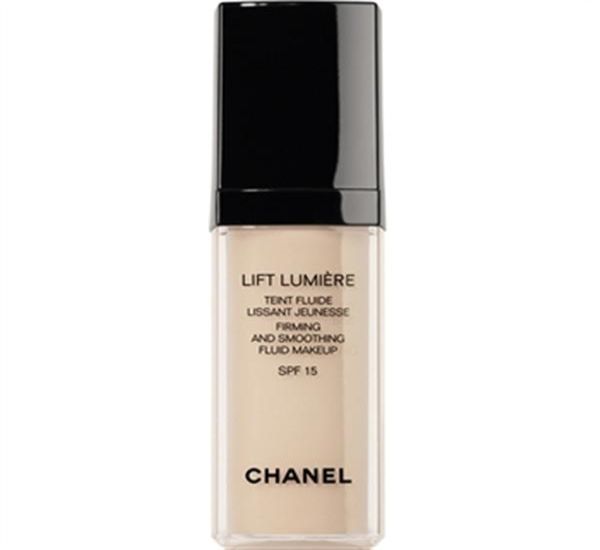 Chanel is one name that is highly popular among the fashionistas. The renowned and esteemed brand was founded and headed by Gabrielle "coco" in 1909. It is a name which almost every woman had heard of. A brand which has been known to specialize in luxurious accessories from the tiniest of makeup sets to the largest of bags. It stands at a high position in the line of fashion and is inimitable and exceptional in its own ways. Celebrities like Nicole Kidman and Catherine Deneuve have been the first faces of Chanel and this gleaming start has forced the brides to be associated with this brand on their special day because bridal makeup is one of the many things during the wedding which needs to be perfect. So, here we have handpicked Chanel cosmetics to intact that incessant charm and gleam of the upcoming brides.
LIFT LUMIÈRE concealer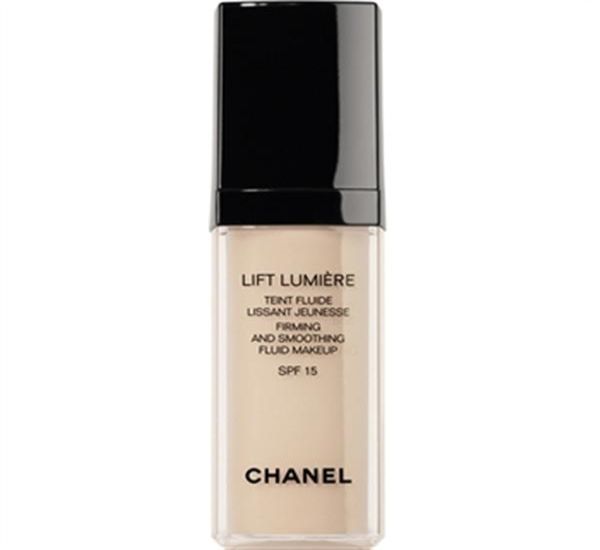 The concealer is used to contour the eye and reduces fatigue marks. It provides a smooth and fresh look to your eyes. It helps cover the swollen areas under the eye and they are illuminated at very instant. It works on all sort of skin. It can also be used to hide the red marks and spots on the skin. It works on the texture and refreshes the skin. The concealer comes in a carved rectangular case with a glass base as the container capped in black. This would give the bride an appearance which is suited to make her look lively and bustling on her wedding day.
Price: $54
Buy Here: Ready Perfume
Soleil Tan De Moisturizing Bronzing Powder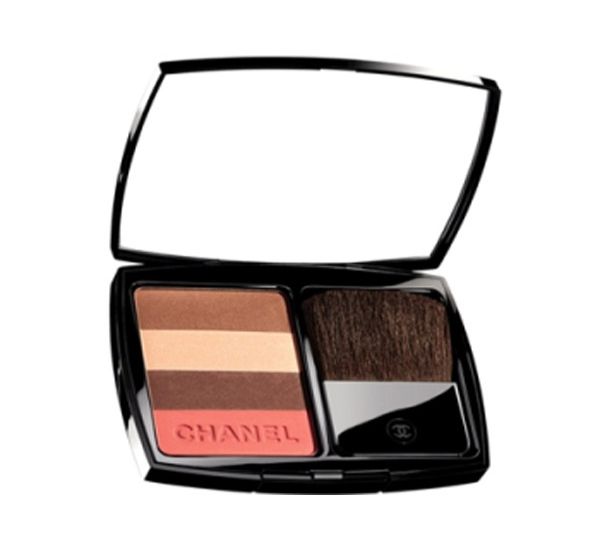 The major concern which bothers every bride just before their wedding day is the reduced glow of her skin and having to look dull. Soleil Tan De Moisturizing Bronzing Powder would rejuvenate your skin and provide you with the beautiful complexion you always wished for. This bronzing powder intensifies your skin color. It is available in two variants, namely, Bronze Coral and Bronze Rose suiting olive colored skin and fair skin simultaneously. The product comes in a flick open case with a vertical bifurcation to accommodate the brush and different flavors of powder as neighbors. Let that glow on your face show on your wedding day.
Price: $48.75
Buy Here: Self Ridges
LES TISSAGES de CHANEL Blush Duo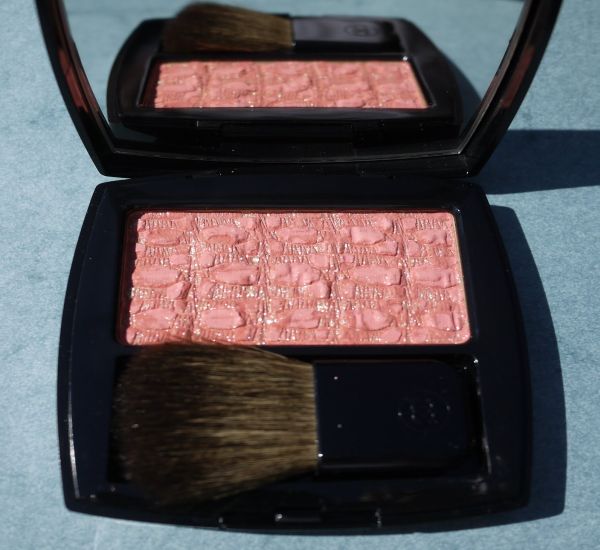 Enhancing the sculpture of your face, LES TISSAGES de CHANEL Blush Duo adds incredibly to the stunning beauty of every bride –to-be's face. The dual combination of shades accompanied by silver or golden pigments brings on a unique radiance and warmth to your face. LES TISSAGES de CHANEL Blush Duo comes with a wide brush shaped perfectly in the horizontally bifurcated beautifully molded section which makes the product user friendly. The delicate bride's gorgeousness would show due to this cosmetic. Emphasize on those bridal cheeks and broaden your smile.
Price: $ 39.75
Buy Here: Boots
Rouge allure luminous satin lip colour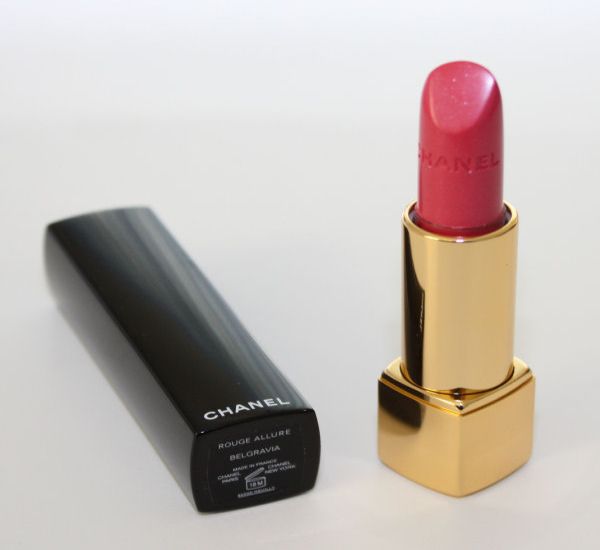 For a charming and seducing smile Chanel gives you Rouge allure. What best than to wear a bright red lipstick for the bride to standout and have your man stare right at you. Just a single stroke is enough for dazzling lips. A combination of Shea butter and canola oil takes care of smoothness and gives comfort. To add to beauty is a single click open case which vents the gold body case of the lipstick. The lip color is caved inside a golden base which is then contained in a shiny black case which opens at a flick. For every bride to lure the groom into her arms after the wedding day, this lipstick is the perfect product.
Price: $36
Buy Here: Selfridges
Le Vernis Nail Color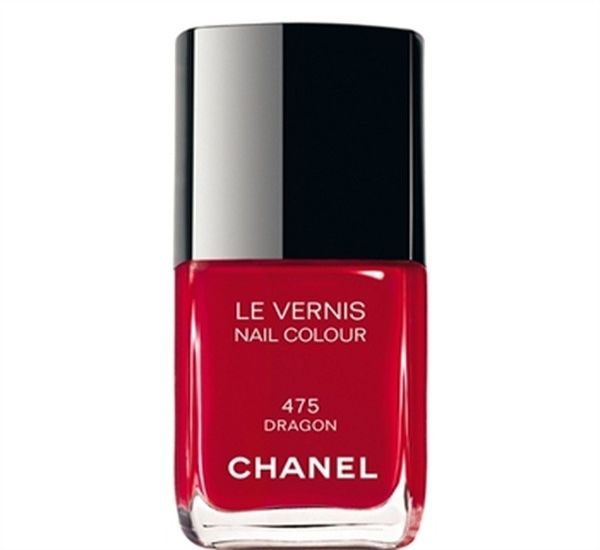 Le Vernis is especially designed keeping in mind the delicacy of nails. The glossy effect is brought together by the usage of resins and bio ceramides is accompanied with fast drying and longer affects. The color is clinically tested for all the nail variations. Le Vernis nail color comes in a non spill glass base container which is provided with a flow control mechanism and tight hold for usage. Any bride in her right mind is sure to love this item and without doubt not need a manicure. This product has the air of sumptuous written all over it.
Price: $35.34
Buy Here: Cosmetics
Le Crayon Levres Precision Lip Definer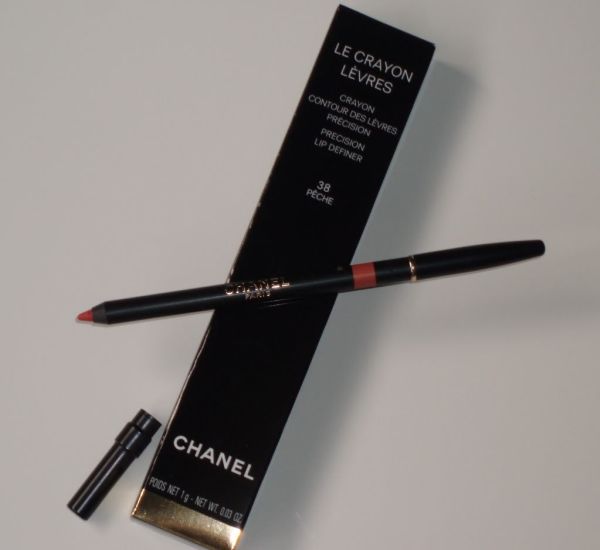 This item marks the contour of the bride's lips and makes them look more prominent and sexier. It has a long lasting effect and has an exclusive vitamin E content to have a radical free action. The lip definer is beautifully carved with a slim figure and sharp end with a golden collar at the neck to increase the grip while usage. Have your man's eyes on your face with the help of this product. Have those sensuous bridal lips stand out.
Price: $ 39.36
Buy Here: Click4beauty
TEINT INNOCENCE Naturally Luminous Compact Makeup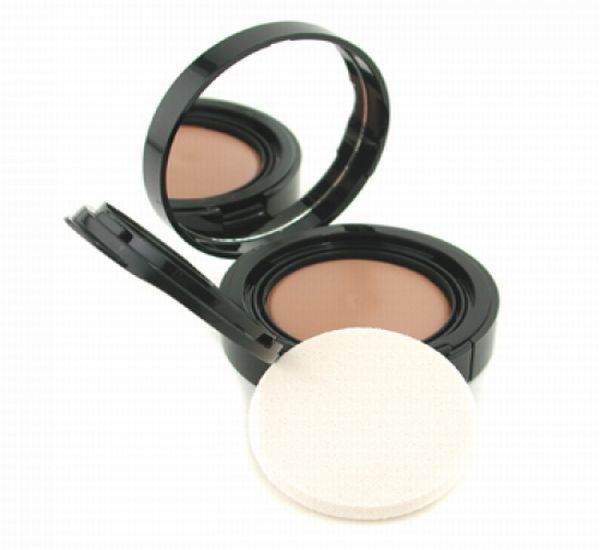 A perfect radiance is what you deserve. For every bride-to-be this merchandise is a must have as it is evenly distributed on your skin which then provides a reflecting surface to prevent the extra glow. It is the dream of every bride to look as less gaudy as possible. What better than the Teint Innocence product by Chanel. It contains hydrating agents to let your skin breathe properly and have a fresh feels. The formula gives a soft skin and protects it from sunlight. The compact is available in an easy to handle case and can be refilled when finished. The puff is soft and shapes easily according to the facial requirement. Get that freshness on your wedding day by being au naturel.
Price: $39.75
Buy Here: Boots
LOTION CONFORT Silky Toner

A toner always picks up the facial vivacity, when it appears dry to you. A bride sure does not want to appear faint on the special day; hence the non-alcoholic toner nourishes the skin and rejuvenates the tissues. To add to the process of cleansing it remains as a layer to protect skin from any harm from pollution. The affect is silky and brings back the sparkle and life to the face. The Lotion Confort silky toner comes in a non spill glass base container with hold at the neck to control flow.
Price: $ 54
Buy Here: Yes Style
SUBLIMAGE comfort cleanser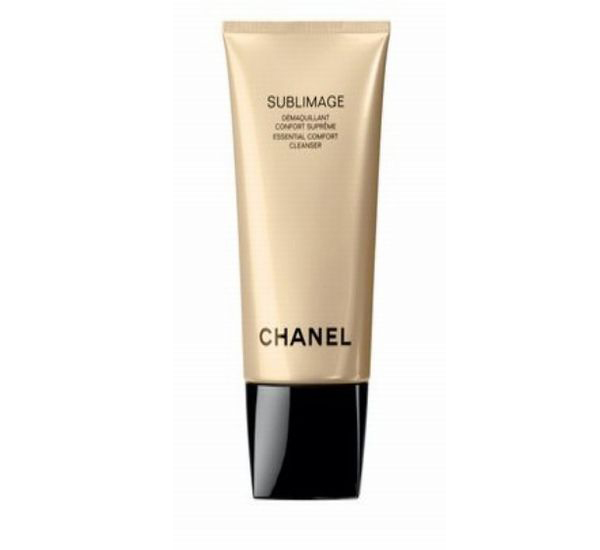 If you want your skin to look healthy and lustrous on the day of your wedding, it is highly important that you cleanse your skin properly and with SUBLIMAGE comfort cleanser. The gel based product cleanses your skin gently and does away with all the dirt just before you apply the next set of cosmetics. It also does away with waterproof makeup leaving your skin glowing and clean. The Sublimage comfort cleanser comes in a cream colored squeeze tube giving it the freedom to be carried easily. It is quiet obvious the bride would want to look her best and so its best to start the morning of your wedding day with this product.
Price: $102
Buy Here: Selfridges
UV Essential Anti Pollution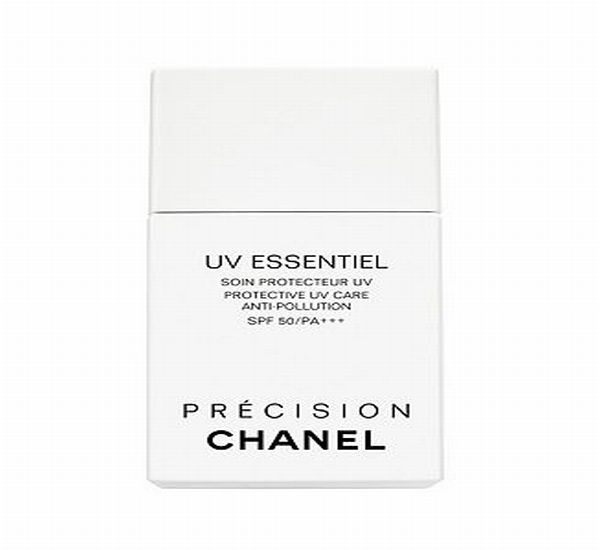 Protecting your beautiful skin just a few minutes before your wedding is quiet important. The pigmentation is very important for every bride. UV Essential Anti Pollution is a very effective product to tackle this problem from the ride from your home to the venue of the wedding. No bride wants last minute mishaps. It comes with SPF50/P+++ rating acting as the shield for your skin against the harmful UV rays of the sun. The moisturizing agents present in UV Essential Anti Pollution provide an oil free look to your skin. The Pollution controller comes in a radiant white bottle with specifications inscribed on the front face.
Price: $36.
Buy Here: Izzy Beauty Shop