A wedding in its own is a very special day which could turn out to be memorable one even if it's done with simplicity. However, every couple desires to turn their big day into one that's full of laughter, love and a roller coaster of memories.
A wedding party is thrown after the couple ties the knot. The idea to throw a party is to invite guest, close friends and families of both the groom and the bride to fill the day with lots of happy memories.
It is a big day and so, many people hire professionals to take care of things, but even then they will have to make some of their own decisions, such as who to invite.
To make it easy for you, here are four ways to make your wedding party memorable:
1.  Choose A Luxurious Location
One way to make everyone exciting and happy is to choose an exotic location for the wedding party. Break the norm and go away from homes, backyards and halls. You can host your party at a:
Beach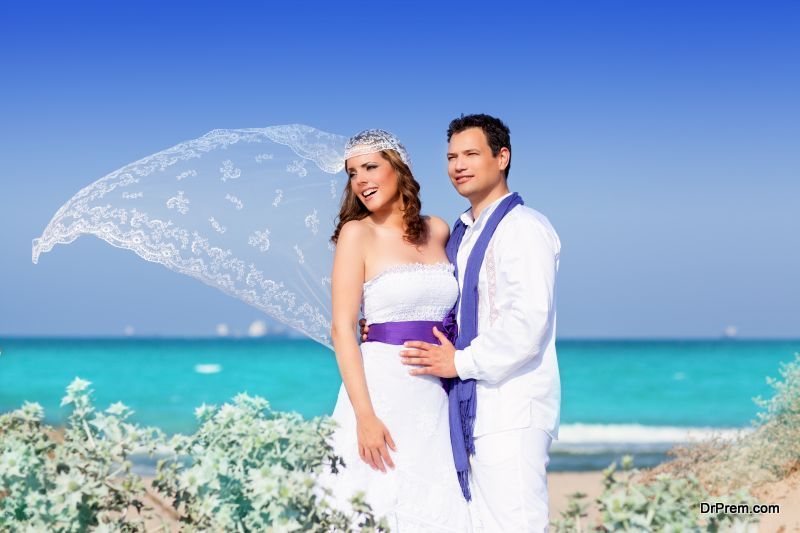 Who doesn't like the beach? We all do. You can make arrangements and host a party at the beach, however you may need certain permissions in order to host an event at a beach.
When both the groom and bride comes walking on the ramp towards the stage, the sound of the waves crashing and the breezy air in the atmosphere will make it more romantic and special not only for them but for the attendees as well.
A Yacht
If the budget allows, hosting a wedding party on a yacht can take it up a notch. You can arrange for wine and quality food, plus a great experience for not only the couple but for the guests as well. No one's going to forget the day for years to come.
2.  Shake a Leg On The Dance Floor With Your Spouse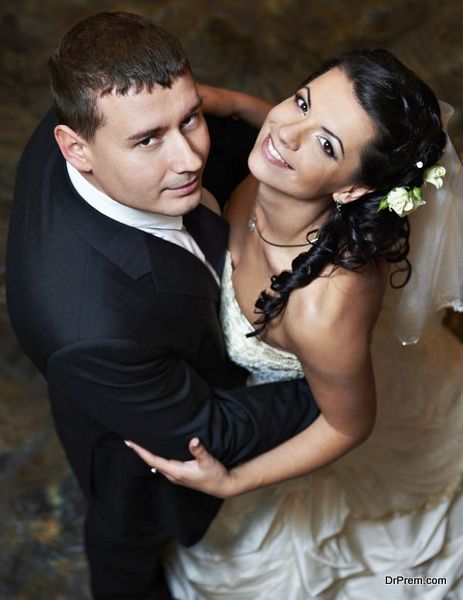 It is your wedding day. What better way to show how deeply you love each other than breaking into a nice dance together. Make sure to practice it before the wedding so that you two are in perfect harmony. You can go for an easy choreography as dancing in your wedding outfit can be troublesome.
If time and money is a luxury, then you can simply turn to dancing tutorials or seek help from friends to learn a romantic dance.
3.  Be Creative With The Decoration
Decorating wedding venues with roses and flowers is too mainstream. You can play the unique couple here by opting for new and creative ideas. For example, using long curtains and drapes to make boundaries around the place can make it stand out.
Go for a theme and ask all the attendees to follow the theme as well.
You can also grace the place with lamps and warm lighting to give off a romantic vibe. All these things will definitely make the wedding party memorable for everyone.
4.  Exchange Gifts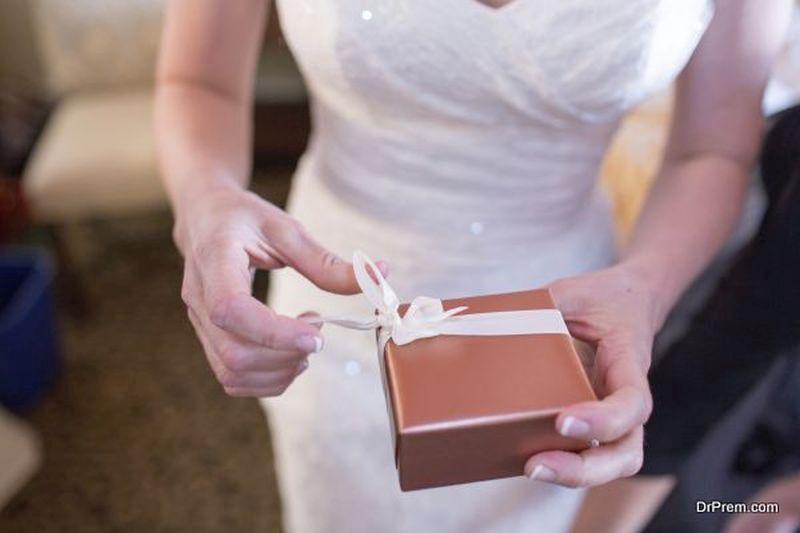 Find stores that sell diamonds New York and surprise your partner with a nice gift. You may think of other gifts as well, but make sure to pick something unique and attractive.
5.  Choose Great Music
A party with music is equivalent to a boring party. Invite a DJ or ask a musician of a band to play at the party. It's quite common for wedding parties to have soft music, you can take a different approach by asking the DJ to play fast numbers that encourage people to dance.
The Verdict
You can make your wedding party memorable with a bit of hard work and by following these tips.
Article Submitted By Community Writer