Many big names of Hollywood got engaged in 2011. The most talked thing when a celebrity gets engaged is the engagement rings. The design and price of the engagement ring which a celebrity wears for the big day often reflects his/her stature in the glamour world. Here is a list of some of the most beautiful celebrity engagement rings seen recently. Take a look!
1. Elizabeth Hurley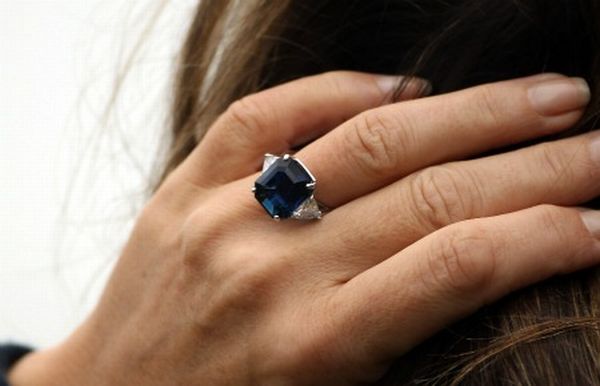 One of the most well known faces of entertainment world Elizabeth Hurley got engaged to legendary Australian cricketer Shane Warne in October. Warne proposed to the beautiful lady by gifting her a very beautiful and attractive sapphire and diamond ring. Hurley, who is the face of Estee Lauder, accepted the proposal and wasted no time in flaunting the stunning ring to the media. The ring, which Hurley now wears on her left hand, features two diamonds on both side and a huge sapphire in between. The 42 year old Warne proposed the 45 year old Hurley at Road Hole Restaurant in UK.
2. Kim Kardashian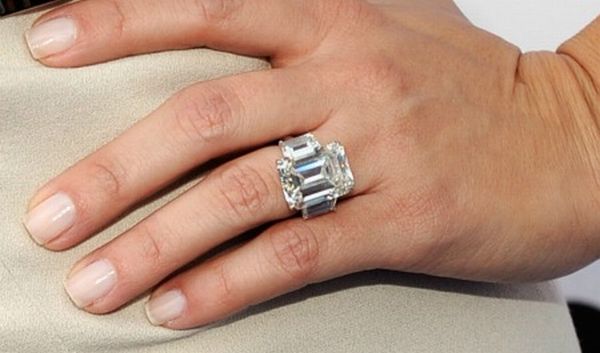 When reality TV star Kim Kardashian got engaged to basketball player Kris Humphries, she was gifted a stunning 20.5 carat diamond ring by his future husband. Priced at around $2 million, the Lorraine Schwartz ring was very beautiful and well designed. Unfortunately, Kim's fairytale wedding got over in only 72 days, leading to speculations that the highly expensive engagement ring which the sexy actor was wearing was loaned by Kris. We do not know the truth, but one thing we know for sure that this engagement ring is without doubt amazing.
3. Kristin Cavallari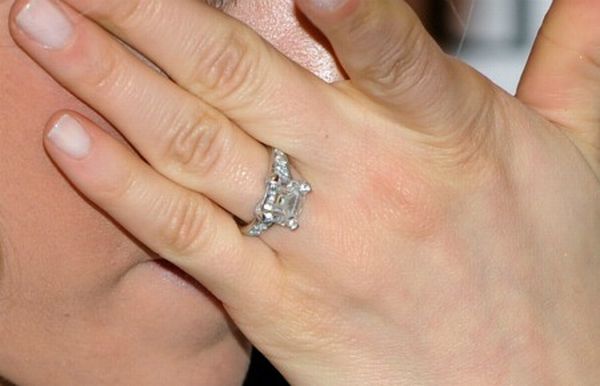 Former Hills star Kristin Cavallari confirmed in December 2011 that she was engaged to boyfriend Jay Cutler. The 24 yer old Cavallari was spotted at several places flaunting her huge 5.2 carat diamond engagement ring. Cavallari knows the 28 year old Chicago Bears quarterback Cutler for a long time now and it is learnt that Cutler proposed her in October.
4. Nikki Reed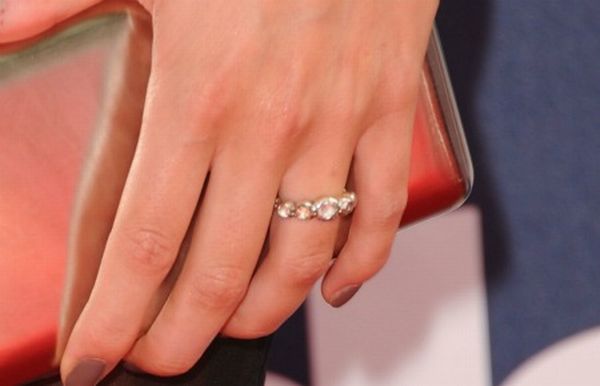 Twilight actor Nikki Reed surprised everyone present at the MTV Movie Awards ceremony in Los Angeles in June by flaunting her engagement ring. Later, it emerged that Reed had got engaged to American Idol alum Paul McDonald after dating for less than two months. The 23 year old Reed proudly told reporters present at the red carpet that she and McDonald, 26, are now engaged. Reed's beautiful engagement ring worth $30,000 features full diamonds surrounded by sparkling platinum.
5. Molly Sims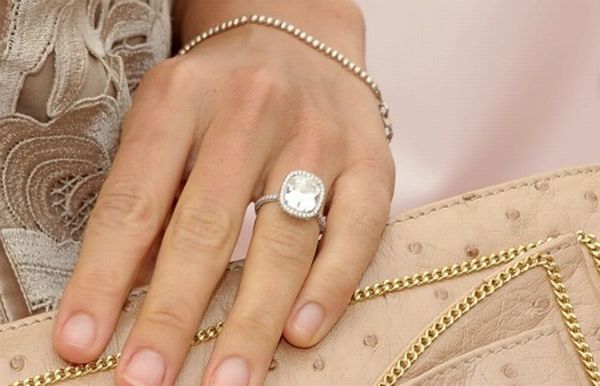 In June 2011, Molly Sims confirmed to the world that she was engaged to producer Scott Stuber by flashing her stunning diamond ring at the Chrysalis Butterfly Ball in Los Angeles. According to Sims, the designing of the cushion cut diamond halo ring was done by her and Stuber. Sims revealed that Diane von Furstenberg has also helped the couple in designing the ring, featuring diamond and well polished rock crystal quartz in 18k gold. The price of Sims' engagement ring is unknown, but we can guess it must be very costly.