It's always good to have a winter wedding. But it has some downside and the most significant one is dry and chapped skin which ends up making your skin dull and lifeless. During winter, you have to take extra care of your skin by maintaining the moisture. And especially when it is your big day, you have to take very special care in order to look the best at your wedding. Have a look at these winter wedding makeup tips, following which you can easily achieve that perfect winter bride look.  
 1.     Moisturize and Exfoliate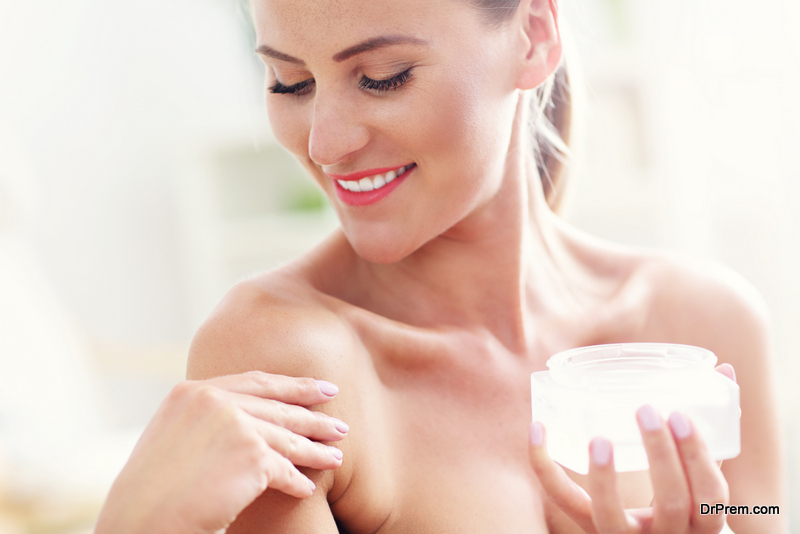 The first step in fighting towards dry and chapped skin to moisturize and exfoliate. Winter breeze makes the skin dull which cause redness; cracked skin and also makes it appear lifeless. For this, moisturize and exfoliate your skin on a regular basis. Start by moisturizing a week or two earlier as this will make your skin clean and also enhance your complexion. And it will be easier for you to apply the makeup on your clean skin for smooth makeup.  
2.     Have right makeup base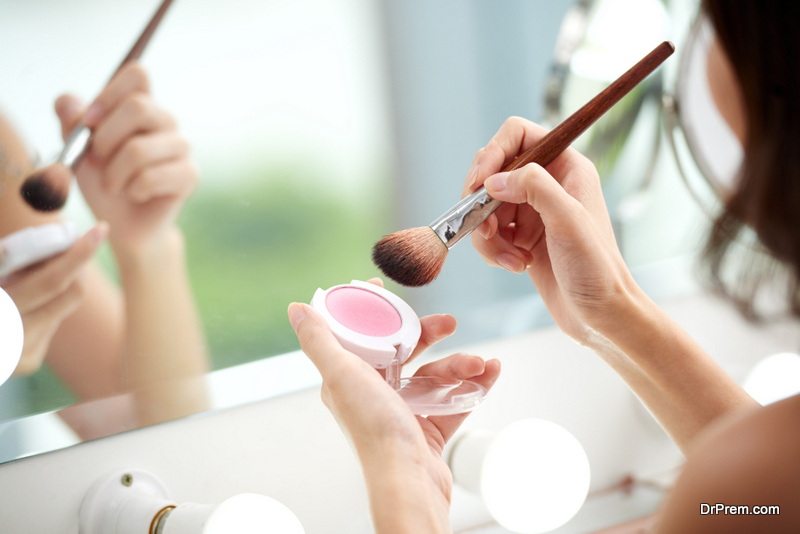 Makeup base on your skin is the most important things to have in winters. Since your skin dries up fast during the winters, it's really important to have an effective base which helps in having the right makeup look. For this, the best part is used a hydrating primer as this prevents dry and flaky skin in winters. It makes the skin silky smooth and glides easily after using a primer. Use foundation which is meant to be for winter only. You can also go for silicon-based foundation or powder foundation as they are easy to work into your skin for the winter season. One of the bridal makeup tips for a winter wedding is to use all winter makeup product. They have the property to maintain the moisture into your skin for a longer time.
Quick tip: – The most important part is to keep your makeup minimal with clean eyes and minimal makeup to complete and maintain your natural look.
3.     Eye Makeup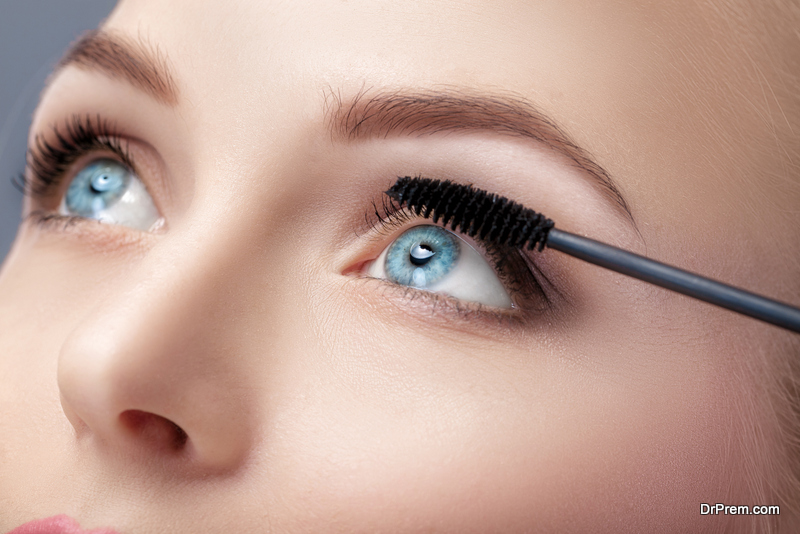 Now comes the most important part, the eye makeup. Start with smudge-proof eye makeup so that it doesn't come to your face and ruins your make up. This is the time when brides get too emotional at every moment of their wedding and when you leave your parents house to start the new life. You can't just ruin your makeup so easily so better prepare it in advance to look fabulous throughout. Use white eyeliner on waterline if you have small eyes. This can make your eyes appear big. Now let the mascara make your eyes appear big and beautiful. One of the additions is the navy blue mascara which also makes your eyes big and completes the look with powder eye shadow instead of Vaseline one which is not favorable for the cold season. This trick can make your eye makeup a perfect one.
4.     Blush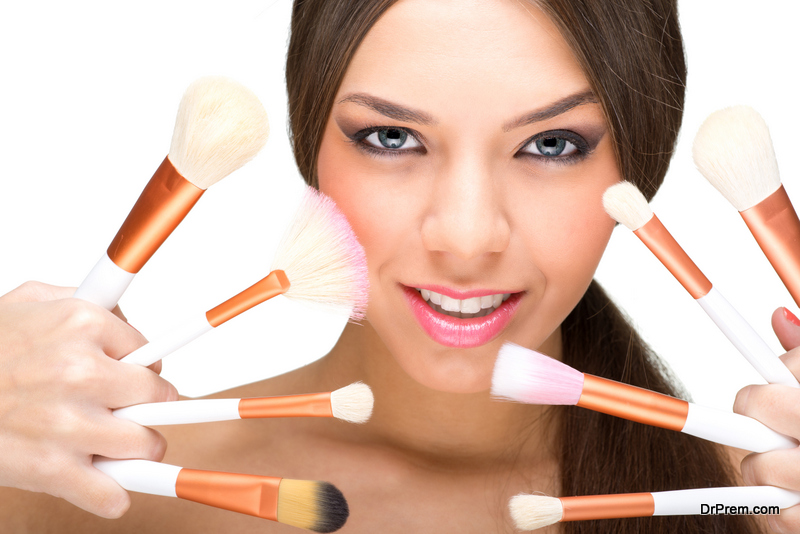 Many people go for pinky or dark blushes, but the wedding does not mean that you should look bold and pinky or have rosy cheeks. Keep your makeup natural and apply natural shade blushes instead the brighter one. You can buy the blushes which have all natural shades. People often get confused as what color they should apply or what's their natural color. For this, the color you notice when you pinch your cheek is your natural color and you should apply the same shade to your cheeks.  For the blushes, the perfect one will be the gel blush instead of the cream blusher in this season. As this can make your skin smooth and doesn't get dry so easily.
5.     Bolder lips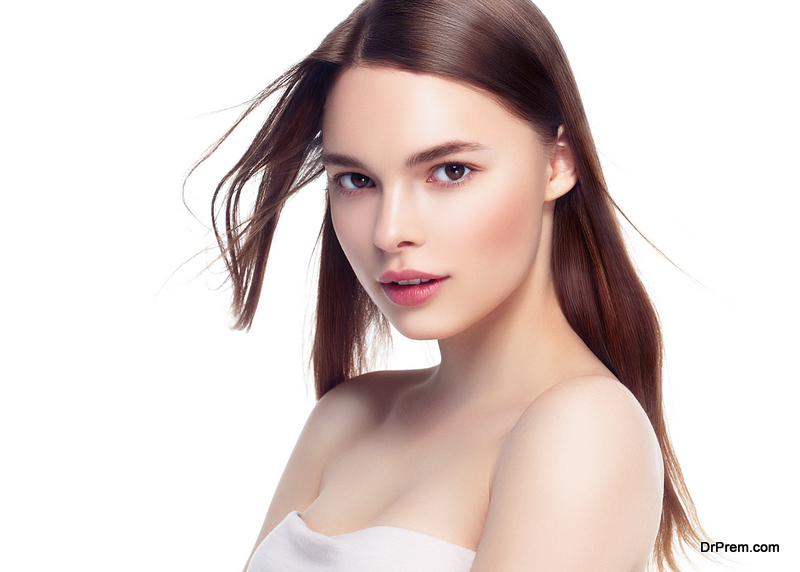 Lip makeup is something you can't go wrong with. This is the first thing people notice when they see you. So say bye to Chapped and dry lips and for the lip, choose lip color which has gel component in it. Some people use Vaseline based lipstick but this doesn't work in winters. The beeswax lipstick keeps your lips hydrated and moisturized for the day. Bright lip color is the ideal shade in winters and it doesn't look too bright. And anyway if you are doing light eye makeup, you can always have a bright lip color which will balance the look of your makeup. Bright red, maroon, coral look good in this season. For making it more prominent and long lasting, use lip liner which can prove to be a lifesaver for you and help to get the more prominent one.  For this, the best way is to first apply lip primer, now the lip liner with the matching lip shade and the lipstick. Now dab excess lip color with the help of tissue paper and lastly reapply your lipstick which will last longer.
The most important thing is to have a healthy body when you are healthy from inside; the glow will automatically show on your face. So for this have lots of water regularly. In winter you don't feel like having too much water which makes your skin dehydrated. So make a habit of sipping water at regular integral to remain hydrated and this can make your skin flawless and the glow will be seen at your face for sure. And also do not forget to have a beautiful smile which can rock your D-Day.