If you are trying to plan a wedding, you've probably looked through hundreds of pictures, Pinterest boards, and wedding planning websites in your search for the perfect wedding decorations. Thankfully, you don't have to stay overwhelmed by the amount of choice available to you in our modern age. Here are the top 5 fun wedding decorating ideas.
1. Make a Hanging Photo Wall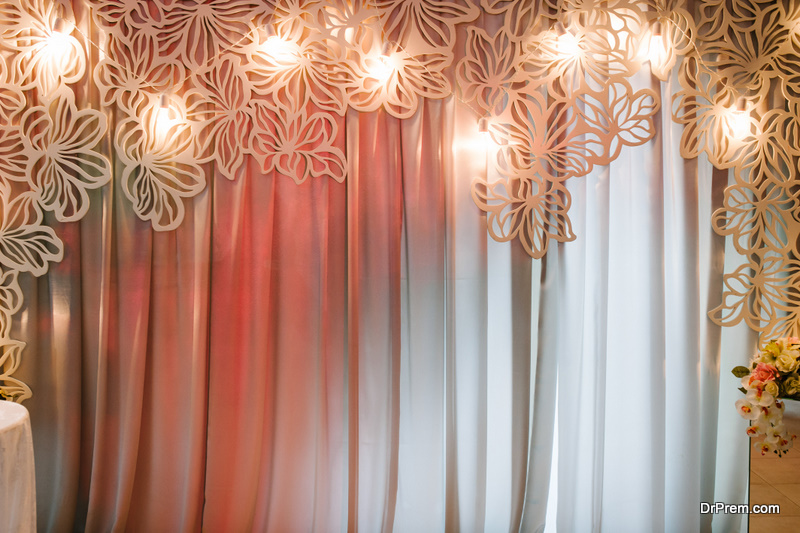 Powerpoints are boring and overdone, and photo albums are limiting for the number of guests that can look at them at one time. Consider stringing some ribbon or twine to make a cheap, simple hanging photo wall. You can even include small anecdotes about each of the pictures right next to them and put the hanging photo walls in multiple locations in the venue. This is a chique, classy way to show the story of your love without resorting to gimmicks or cheap tricks.
2. Make Them Look Up
If you want to save on bank-breaking flower arrangements, one of the best things you can do is invest in decorations that will make your guests look up. From garlands of greenery to simple paper lanterns, making the ceilings of your wedding reception as exciting as the table will be cheaper than investing in endless flower arrangements and be cheaper as well.
3. Balloon Decorations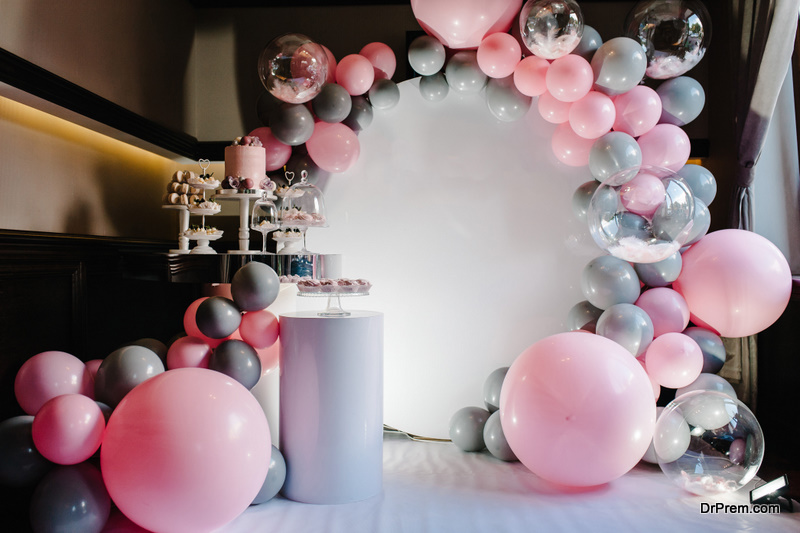 If your wedding is meant to be less formal and more fun, balloon decorations can be another less expensive replacement for the more traditional flower arrangements. The key here is to be open-minded and creative. According to 1 Moe Balloon, a company that provides balloon arches in Atlanta, "Finding innovative ways to use balloon decorations is most important for events." Balloon arches are a classic, but you can also request similar arrangements in a variety of shapes and colors.
4. Have Fun with Table Labels
One of the most frustrating and awkward parts of the whole wedding reception experience is undoubtedly the seating arrangements. To take some of the stress out of seating, consider unique and fun table labels. Putting your table numbers on flags, wine bottles, or lanterns and using interesting design elements and fonts will make a usually annoying and boring part of the experience at least a little more fun.
5. Find Unique Reception Gifts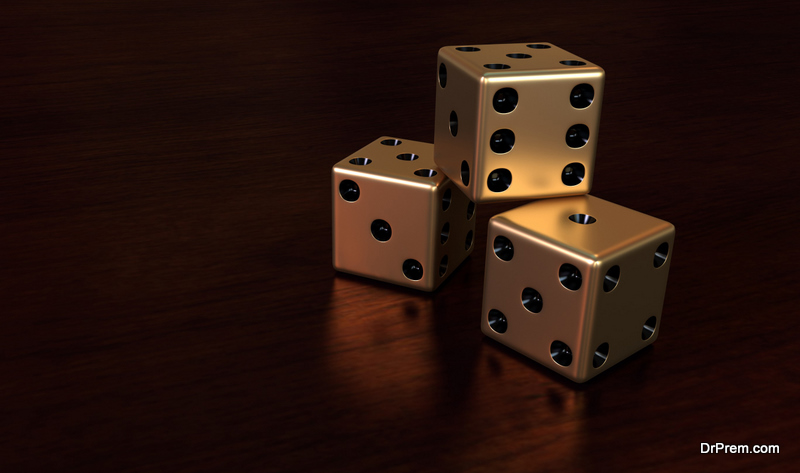 The reception gifts that are found at your guests' place settings are more often than not an afterthought. If you can, try to find unique reception gifts. Candy and wine are timeless classics, of course, but try to think outside that box. For example, if you are having your wedding at a unique location, look into getting a touristy fridge magnet or other fun reminder of the location. If you and your partner met through DnD, for example, you could put a six-sided dice in the gift bag. No matter what you plan, it should be small, fun, and able to be appreciated by a number of your guests while still being unique to you.
No matter what you decide when it comes to your wedding decorations, this should be a good start in pointing you towards some fun and unique ideas. Don't be afraid to go outside the box and create a wedding that is uniquely suited to you and your partner's love story.
Article Submitted By Community Writer