Nothing can beat the charm of a rustic wedding. If you have decided to be inspired by the country as your wedding theme, you have a huge amount of decor choices. It's a simple but wonderful theme and it also looks stunning. From invites, decor to your wedding gown, you can use this trendy theme to amaze your guests. An earthy yet warm and stylish effect can be created in this theme. Rustic weddings are not all about wildflowers and mason jars, though they do play an important role. Here are a few wedding ideas for a rustic wedding theme ideas to inspire you:
Wedding ideas for a rustic wedding theme 
Bouquets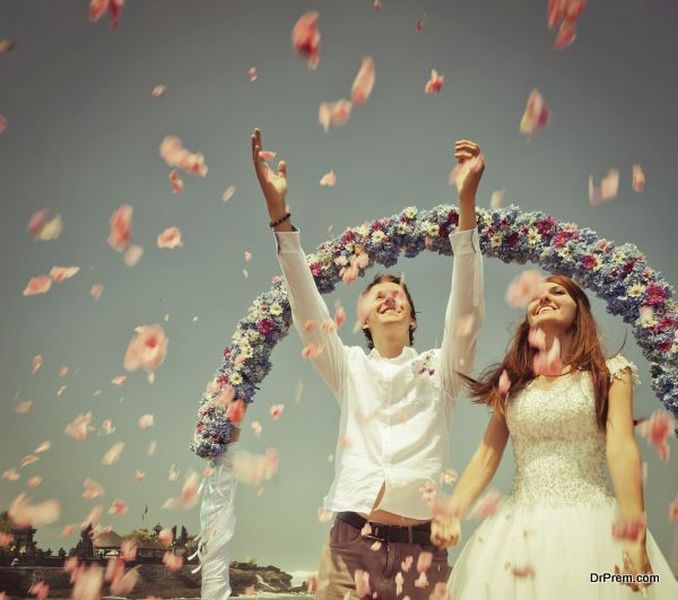 Add some lavender to your sunflower bouquet for some contrast. White roses mixed with some loose greenery reflect the charm of a rustic wedding. You could choose to keep the ends of your wildflowers bouquet loose for the relaxed vibe of a rustic wedding. Or, you can give a nice twist to bouquets by giving the bridesmaids mason-jars full of wildflowers. Create fun photo sessions with your pretty bouquets – try putting them in cowboy boots.
Boutonnière
Help your groom look the perfect rustic bridegroom with some fresh leaves and twigs in his boutonniere.
Ceremony Ideas
Use a chalkboard propped against some hales of bay or just have a chalkboard stand. Chalkboard paint transforms any surface into a surface you can write on. Have someone and with beautiful penmanship write down place settings or the menu.
Venue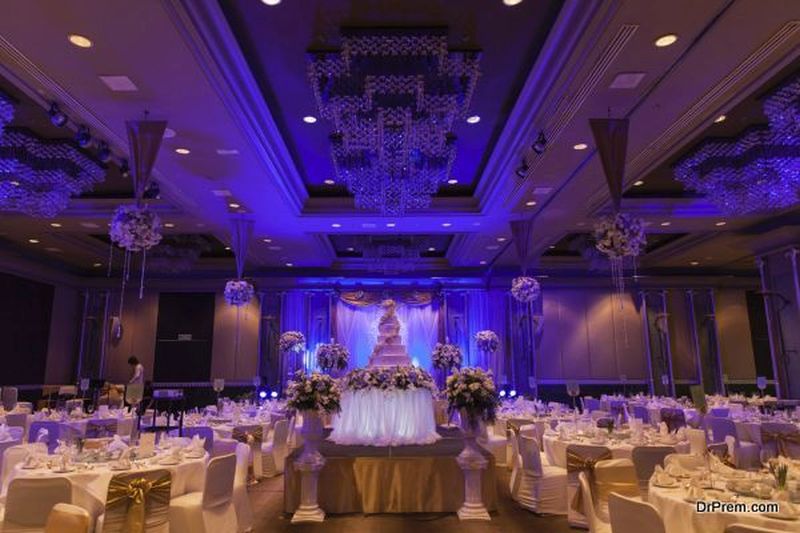 You can hold the wedding ceremony outdoors, in front of a beautiful, ivy-covered ceremonial arch made of wood. Rustic wedding themes and decorations ideas have many ideas for the ceremony which you can easily incorporate in your wedding.
Make the ceremonial space pretty with a silk or jute cloth backdrop on which you can fix long stemmed flowers to create a wonderful floral backdrop.
Decorate the aisle with lace, burlap and baby's breath.
Wedding decoration ideas for rustic themes usually involve the use of lots of flowers. The altar can be decked in roses and pink peonies.
Barns are also a popular venue for rustic weddings. You are safe from all the elements, and unexpected changes in weather. You can decorate the barn with string lights and lots of greenery and flowers. Simple and elegant barn weddings are always in vogue. 
Ring pillows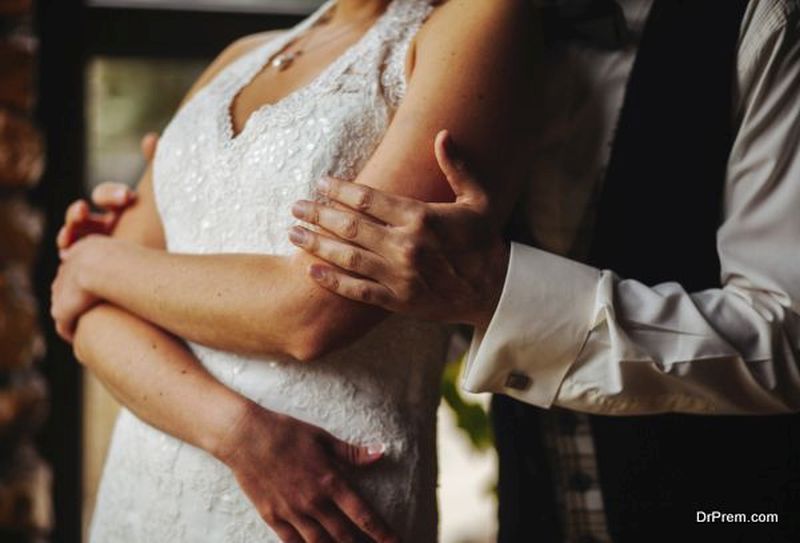 You can make your ring pillow more exciting by choosing a burlap pillow or a bird's nest. It will make it look more nature inspired. A beautiful silk flower nestled in moss can make a nice setting for your rings.
Transportation
Choose transportation that matches your theme. Use a vintage car to drive you from the church to the reception and use horse drawn wagons to ferry your guests. It would be a fun experience for all involved in the wedding. And how about making an unforgettable exit in a wheelbarrow with your new husband?
Wedding decoration ideas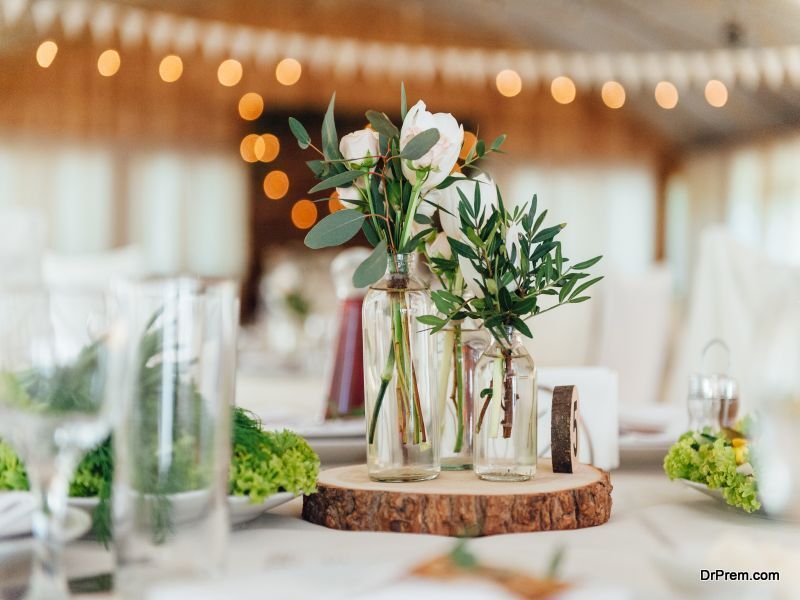 Use wooden signs to give directions to the reception.
Make stunning lighting displays with mason jars.
Make the barn door special with your monogram.
Create canvas collages of your engagement photos and display them on unique stands.
Dress up the barn with gorgeous chandeliers and light strands by the dozen. Glass orbs and twinkle lights can create an enchanting ambience.
Go for terracotta pots instead of traditional vases for your flower arrangements.
Decorate farm tables with low centrepieces made of ivy, roses etc. This eases interaction of people, as tall centrepieces do not block their view.
Use farm wagons, preferably vintage, to transport your guests to the venue. Your guests would definitely like the unique experience.
Candles on tree stumps can light up your reception venue and make it look amazing.
Wedding themes and decorations ideas for your rustic theme can be easily executed and they will surely look lovely. Use milk buckets with flowers to decorate the farm tables.
Wine bottles can be used as table numbers and can stand out in a neutral color scheme.
Rustic themed weddings are delightful. They bring you closer to nature and the country and also provide a pleasant change from the big city lights, to you, your family and friends.