Wedding planning in itself is not a simple task, especially if you do not have a wedding organizer to support and help you through the process as a couple. Ensuring that everything is set for the day and is perfectly planned can cause a lot of tension; but, with a proper plan in place, it is possible to get through all the hassles that come with it and enjoy that lovely day.
A wedding photographer is one of those people that you will need to carefully pick to ensure that the days' events are well recorded for future remembrance. You need to know how to choose a great photographer and here are tips that will guide you.
Check their previous work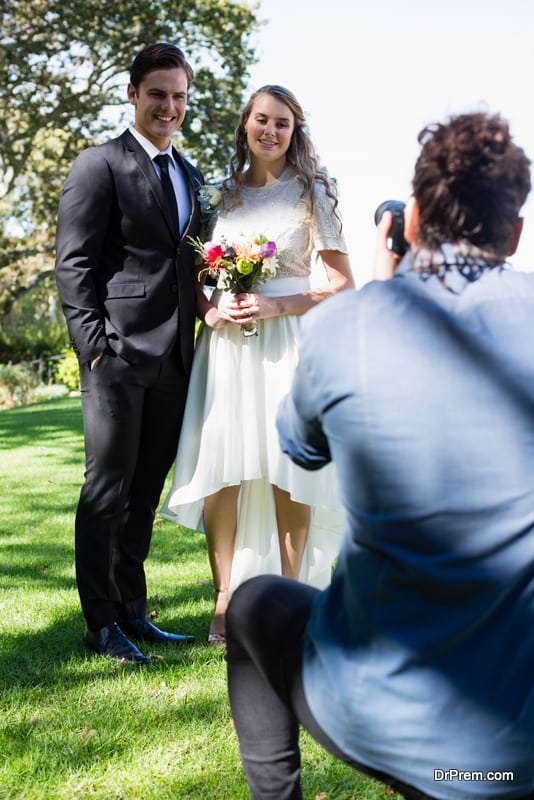 Most wedding photographers will have portfolios and samples of their previous work to ensure that you ask for some copies of their photos from previously held weddings to see if they captured the pictures as you would want in your own wedding. Check the quality of the videos and pictures to see if their shooting is consistent. You will want the best caption for your day so choose wisely.
Ask for references
Having looked at their gallery and portfolio, find out if they might have any references that they might refer you to. This way you can get in touch with them and find out first hand if they were pleased with the work of the photographer.
This will also enable you to know if they acted with professionalism and were on time for the photo shoot. You would not want to get to the photo shoot location only to have to wait for the photographer to arrive.
Check reviews
Photographers with websites normally have reviews from previous clients. Check online reviews to find out who you can hire for the job. You can also find out from friends and colleagues in case they might know any professional photographer that they can recommend. Check out their Facebook pages, blogs, and websites for clients' positive feedback.
Determine cost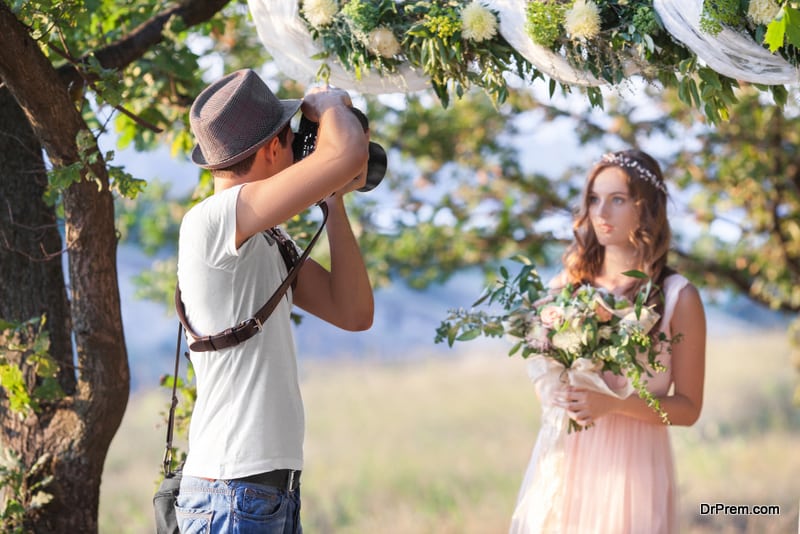 Different photographers have different prices so check several before narrowing down to one. Although the price is important, also consider the quality of work and don't just go for cheap ones to avoid disappointments.
Check what's included in the overall cost, do they charge according to the number of hours, engagement sessions and are there any extra costs? This saves you from having to pay more for services you never inquired about.
Go over your preferred style and expectations
Explain what you need from them and see if they have what it takes to shoot for your wedding. Consider the style that you want, number of pictures, where the pictures will be taken among other things. Some photographers charge extra depending on style. Find out how they edit the final work and make sure the style is what you want for your own wedding.
There will be no repeat of your wedding day to ensure that the photographer you pick is the best. Find the best wedding photographer and book early, especially during busy holidays. And then sit back and get ready to capture unforgettable memories with your family, friends, and colleagues.
Article Submitted By Community Writer