Some people do not find the idea of having a wedding registry very appealing as it takes away the charm of making an intelligent guess about the wedding gifts to be received. However, most of the couples are now in favor of having a registry, as it is a convenient option of gift giving for guests, plus you get a chance of getting something that is useful. But, there are certain dos and don'ts attached to creating a wedding registry as per the common experiences of couples and guests. Check out a few things you should do and you shouldn't while creating yours or a relative's wedding registry.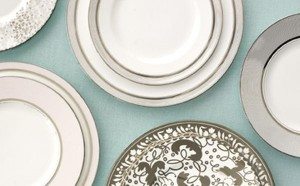 Do: Set up your wedding registry well in advance. Family members and friends would want to send some gifts soon after your engagement is announced.
Don't: Register at a single location. Try it at two-three places, out of which you could go for at least one physical store in the area where most of your guests are residing. Some people might find the store option more convenient.
Do: Select a good range of gifts at varying prices. Everyone would want to choose from a large selection of gifts, depending on their preferences and thoughts. Also keep a variety in the types of gifts as you may not want everybody to carry the same item with them.
Don't: Mention about your registry on any stationery like your invitation card as that looks absurd. Just go about mentioning your wedding website where guests may also find the registry details.
Do: Include non-traditional items in the registry if those are acceptable to the couple, just because such items reflect their personalities and they simply want them. Some such ideas, such as wine registries or honeymoon registries, are gaining popularity.
Don't: Forget to keep some traditional items too. Those who have old-fashioned criteria to attend the wedding would not like your budding ways. So, also choose some electronics, kitchen stuff and gadgets that might please them.
Do: Go after utility and high quality. Assess which items are the ones you would actually want as per the space and requirements that you may have. Then, include these usable and high-quality products in your wedding registry.
Don't: Go for low-quality useless products. You would hardly use an item that is not of your choice and does not last long. Also, you would not use something that does not fit well in your house.