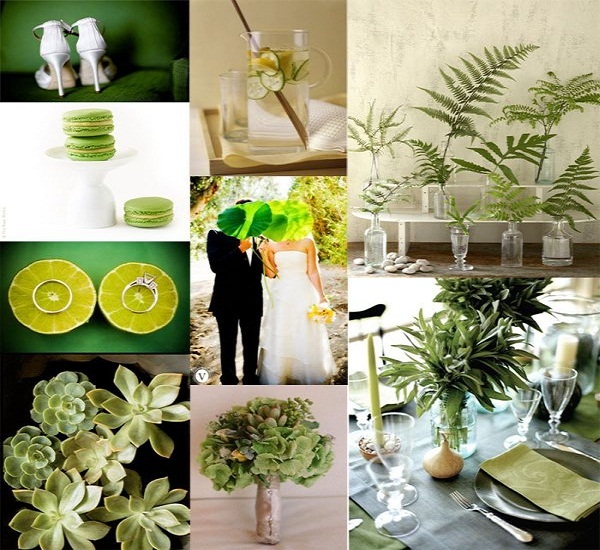 An eco-friendly wedding is probably the easiest type of wedding anybody could ask for. The invitations and the dress might cost you but overall having an eco-friendly wedding should be just great. Going green is the best feeling one could share with their wedding day. You are not only the happiest couple but you are also protecting your planet in so many ways. Having a green wedding is the latest trend now. It might seem a bit tough at first but there is nothing that spells impossible. Set a tone for your wedding, show what it takes to go green by following the simple steps listed below.
1. Minimize driving
Minimize the number of guests driving separately to reach the wedding destination. This will lead to less fuel consumption and less release of toxic gases and waste from the vehicles. Minimize the use of cars as it would show that you are going green for your wedding. Instead you could arrive on a horse or a carriage, that even sounds romantic. You could have limited cars coming to the wedding venue.
2. Wear natural fabric
Wear comfortable and loose fabric like linen and cotton as they are natural. Avoid polyester as its manufacturing uses up a lot of the earth's resources. Also avoid fabrics like fur and leather as they are not animal-friendly. Many designers have exhibited their eco friendly collection and you can choose one amongst them. Both of you must decide on the wedding attire and make sure that the guests follow it too. It is not only about the wedding since you have decided to go green. Surely you would everyone to follow in your footsteps. Mention it in the invitation.
3. Flowers
Aim at using flowers that are pesticide-free. You can do this by ordering or buying fresh flowers from the local farmers' market. This is important as flowers are usually imported from developing regions where they are sprayed with a lot of pesticide. You can also order flowers online. Opt for wildflowers or daisies , pluck them from gardens or you can also grow them at your home. If you don't have time choose a florist who sells flowers grown organically. This will be eco-friendly and a conscious decision to help the environment. Along with this it will also reduce the transportation distance , thus saving on fuel and reducing the toxic gases. Dried or silk flowers are another eco-friendly alternative. Also, do not waste the flowers used in the celebration, reuse them as table decorations for other celebrations. Or even more creatively, you can decorate the dance floors or walls with them. Post party, either donate the flowers to local hospital or senior citizen center or can also send them home with your guests.
4. Wedding venue
Choose a natural setting for the wedding. It can be a garden, park or botanical garden . If you get permission from the park or sanctuary department and you believe you and your guests can abide by their rules, you can choose a park or a sanctuary for the wedding. You could also have the wedding in your backyard. This will result in most of the friends knowing where you stay, so that means less travel and less cars. Most of the guests would be neighbors too and that is a start for an Eco friendly life.
5. Gifts
Instead of giving the usual gifts to the guests you can differentiate your wedding celebrations by presenting them with saplings or little plants with a personalized touch. This would very well characterize your wedding theme and would make the guest remember it every time they glance at the saplings. The gifts as mention above could either be the flower's which yo can give to the guests or it could be other items like beeswax candles, Eco-friendly wildflower seed packets or you could give natural bamboo Eco friendly coaster sets.
6. Menu
Go for a vegetarian menu which is organic. And for the drinks you can include wine. You could have delicious smoked salmon Eco-friendly appetizers. Just find out about wedding caterers who know more about green wedding food. It is not all necessary to go vegetarian. The other best thing to is get helping hands and have the food prepared at home. You could let the guests know what they should expect form this wedding and what kind of food would be available. You could go in for a plated meal instead of buffets. Go for a salad bouquet which could be as starters.
7. Invitations
This area is one where you need to be careful for making your wedding eco-friendly. The most apparent way is to use recycled paper to print your wedding invitations. Paper that has 100 % PCC (Post Consumer Content) should be bought as this ensures that the paper is made totally out of recycled material. Ensure that harmful bleach was not used to make it and that it is PCF, or Processed Chlorine Free.The latest trend is using seeded paper . The recycled paper is handmade with seeds of wildflowers. Guests do not throw it away, but plant it and get wildflowers from them. There is also the option of tree-free paper. This paper as the name suggests is made without using wood.
8. Don't waste leftovers
Rather than throwing away the leftovers, donate them. If you are left with some food, you can always get it packed by the caterers and serve take it home for later use or give away to the people who would really need it. The point mentioned above, as to go for a plated meals is because buffets normally have a lot of food going to waste. You could always send the food away to a homeless shelter after. Make sure the staff who helped out with your wedding gets their share of food too.
9. A special touch
Add a unique touch to your wedding by planting a tree to mark your wedding. You can then keep coming back and plant a tree for every anniversary or when a child is born in your family.You would literally have a family tree!