If you plan to get married this summer and if you want to do something unique on your wedding day then a Mexican themed wedding is something that you can try. Mexico has always been one of the places where people from all around the world travel in order to have fun. Mexican culture has a vibe of lightness, cheer and joviality. And if you want your wedding to have the same vibe then there's no need for you to go to Mexico for a Mexican styled wedding. You can easily bring the cheer at your place. And it isn't hard at all. Here are some simple ideas which will certainly help you in giving a saucy Mexican flavour to your wedding.
Mexican Colour Scheme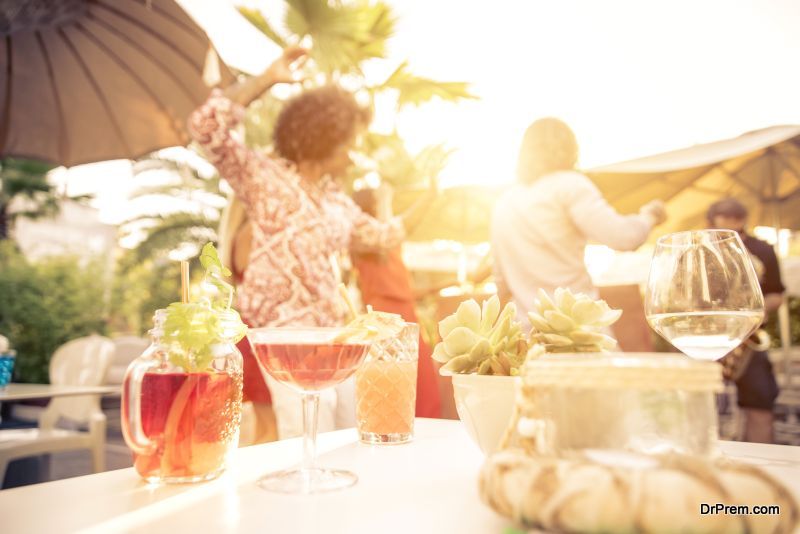 The colour scheme is the first thing you should focus on. Mexican weddings portray traditional Mexican colour scheme. You should use white as your base colour and upon it you should put a colourful mix of some of the brighter shades of all the colours. You can use this colour scheme in selecting the costumes, the decorations and even other things like wedding cake etc. Try to make everything as colourful and as simple as possible. As an added decorative you can also use paintings by great Mexican artists like Diego Rivera, Frida Kahlo and Jose Clemente Orozco.
Mexican Styled Wedding Decor
Mexican decorative items like Papel Pinato, Picada, Maracas, Sombreros and Mexican blankets will provide you with the required Spanish flavour.
As added decors you can use colourful varieties of flowers like Dahlia, Aster and Sunflower. Put these flowers in simple earthen pots and use them as your centrepieces. You can also give a bouquet of these flowers to all the guests.
Music and Dance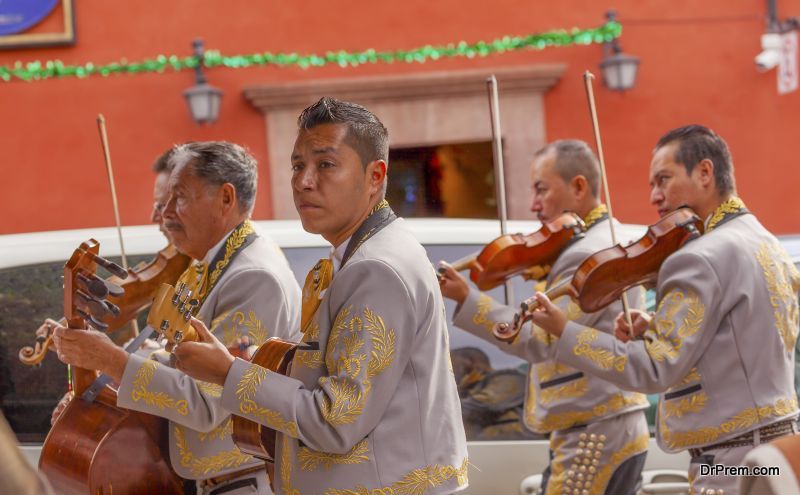 Music and folk dance have been an important part of the Mexican culture. They have been continuing unaltered throughout the ages. For your wedding, you can put light traditional mariachi music in the background. And you can also arrange a couple of dance performances by dancers which are trained in folk Mexican dance styles like Jarabe and Huapagno.
Extra Detailing
To add extra Mexican detail to your wedding, print your wedding invitation cards in playful Mexican fonts and ask all your guests to wear the traditional Mexican sombrero hats.
Mexican Drinks and Snacks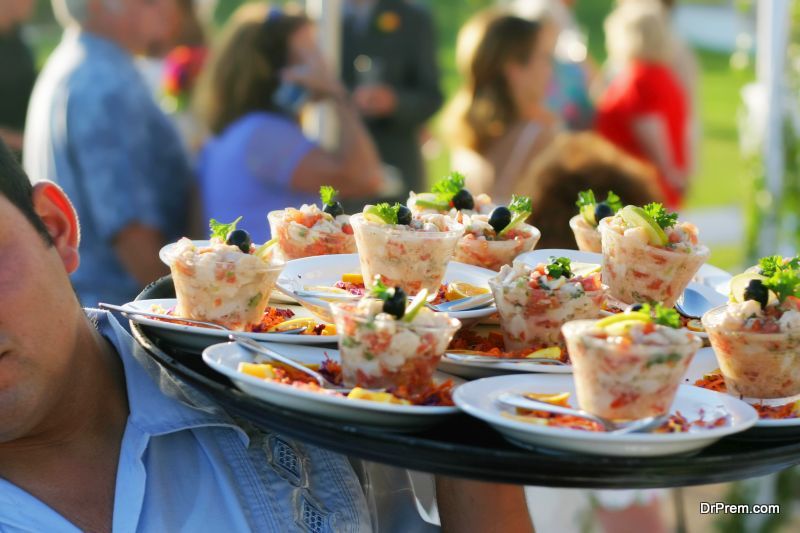 Use traditional Mexican food items like Margarita, Hochata and Tacos etc. But if you don't want to go through all that trouble then you can also make a spicy and more pungent version of the dishes native to you. Give a saucy Spanish name to your dishes and serve them with Mexican sauces. Above all make sure that all the food items are colourful and they have a high aesthetic appeal.
The Ultimate Vibe
When you are done with external details you should put more focus on the essence of the party. Make sure that the attitude of the guests matches your external decorations. Make everything as casual as possible and try to set a dress code which is not too formal. Give colourful flowers to everyone at the reception and greet them in Spanish.