Monsoon is considered to be the most romantic season. You might have decided to celebrate this romantic season by planning a monsoon wedding and we're hundred percent behind you. A monsoon wedding needs extra planning so that you and your guests don't get wet in the rain.
Monsoon wedding ideas can be wonderful, fun and beautiful. It gives you a chance to have a tasty yet 'monsoony' menu, which has things which are only available in this season. Check out a few colorful ideas for your monsoon wedding: 
Show some umbrella love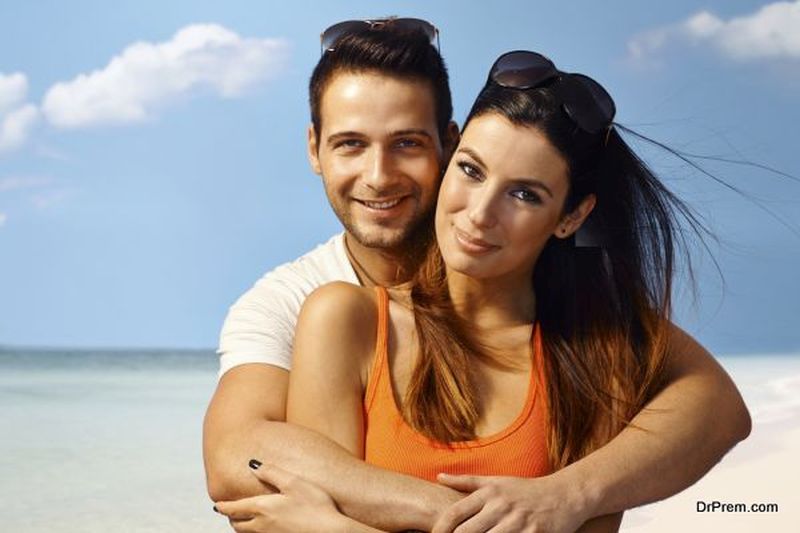 Incorporate umbrellas into your wedding theme. Start by using colourful umbrellas in your pre-wedding photo shoot. You could use an umbrella on the wedding invites, or, use umbrellas and the colors of the rainbow to brighten the ambience.
Venue selection ideas
You can take your pick of venues during the rainy season. Very few weddings are planned during this season so you'd be able to get a venue of your choice easily. Don't forget to bargain and you may just get a great bargain for a wonderful venue. To be on the safer side, you could choose a venue indoors.  You can also choose a tent, which could be beautiful but check to see that its leak proof. Monsoon wedding ideas include a trip to the city into the hills and have an amazing wedding in a cool and pretty hill station.
Venue decoration ideas during the rainy season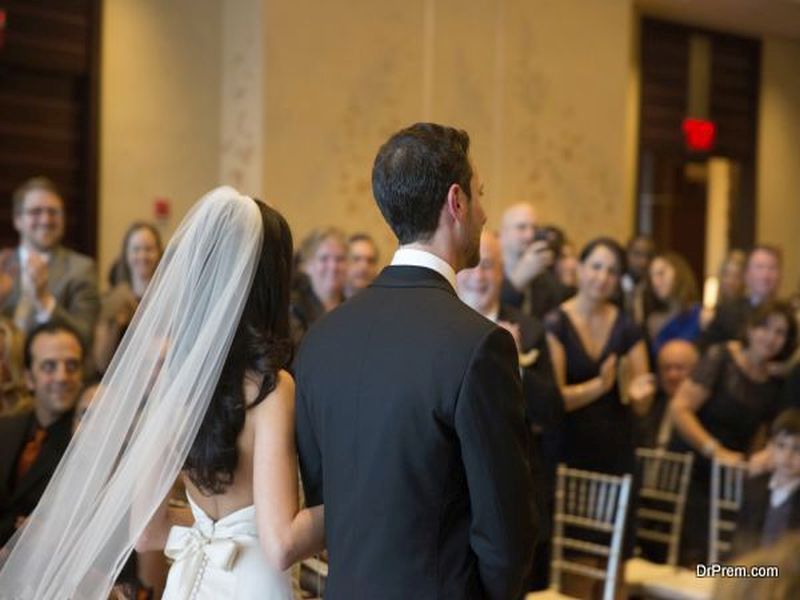 Decorating your wedding venue during the monsoon is all about celebrating the season. You can have little paper boats made out of colored paper, and hang them all over. Little blue rain clouds would look good too. Exotic embroidered umbrellas are some really colorful ideas for your monsoon wedding. These can also turn into stunning decorative pieces. If it rains you can actually use them! They can also be used as snazzy props for wedding photos.
The menu
Monsoon's is the time when you want to munch on crunchy hot fries, so you can serve hot fritters with steaming hot tea or coffee. For the main menu, you can choose from a selection of seafood. You can serve seafood pasta or crab curry and shrimp salads. Its best of you avoid sushi and other raw food, as this is the season which invites all kinds of stomach ailments. Make sure the caterer uses fresh food. It would be a good idea to have live food counters, so that everything is freshly cooked.
Avoid floral décor
Flowers attract insects during the rains and its best to avoid flowers in your décor. Go for candles in exquisite glass or crystal holders, or create a mermaid or fairy tale themed décor with shells along with transparent diaphanous curtains. Get creative and come up with some great venue decoration ideas during the rainy season.
Have fun with your pre-wedding events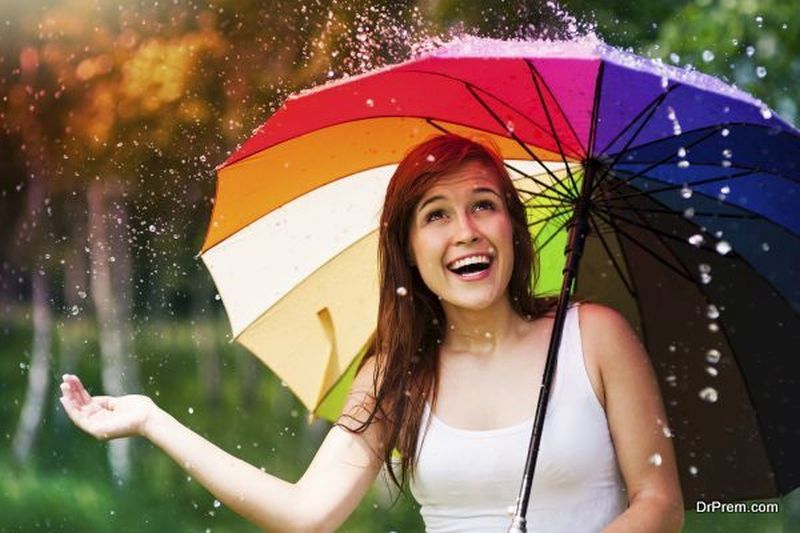 How about a fun idea for your bachelorette party – a rain dance party! Your girlfriends would all love the idea for sure. Just be sure to serve hot beverages and snacks later. Play monsoon themed songs to add more fun.
Take a few monsoon precautions
Arrange to have valets with umbrellas to help your guests reach the wedding venue from the cars. Your guests wouldn't appreciate getting their best wedding outfits and themselves getting wet in the rain. You or your wedding planner has to make sure that the backup power is enough to last the entire time.
A monsoon wedding has many plus points. It can be really pretty, and what's more, quite reasonable too with off season discounts. Just enjoy planning your wedding and be prepared for the rains.