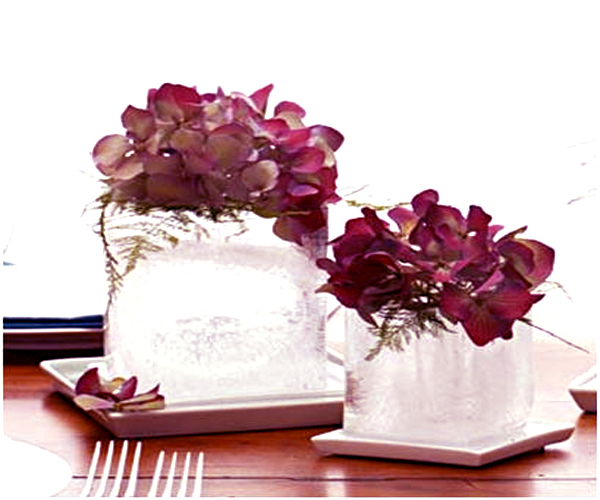 Centerpieces are integral for a perfect wedding reception. Are you tying the wedlock this winter? Have you thought anything about the winter wedding centerpiece? In case you haven't then it is high time you really give it a serious thought and mesmerize your wedding guests with a spell of mist and snow. Our suggested winter wedding centerpieces can be a great help. These handpicked collections reflect your personal taste as perfectly as the season too. Have a sneak peak and pick the one that suits you perfectly.
Ice cube flower vase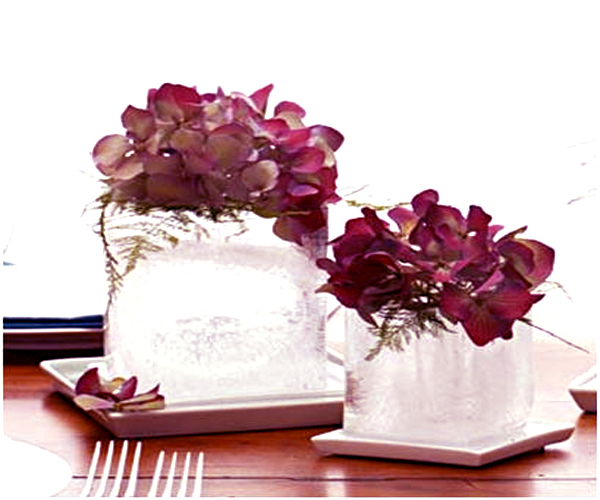 Flowers hold utmost popularity as wedding centerpieces. Why not use ice vase for them this winter in place of a conventional vase? All you need to do is to get hold of a few cubes of ice and some ice trays. Make small bunches of fresh flowers and mount them over the ice cubes. Your guests will be astonished at your creativity. In case if you think that the ice cubes will melt by the close of the day then we will ask you to consider the season. Isn't the peak winter temperature enough to take care of that?
Fruity centerpiece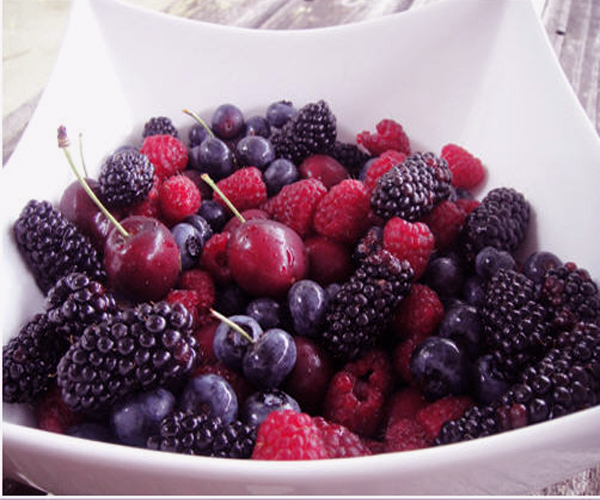 Winter is the time to pamper your taste buds with the sweet sour taste of berries and cranberries. So, why not use these colorful fruits as your winter wedding centerpiece too? You can run your imagination a bit more too and create an invigorating atmosphere for a candle light wedding dinner with a fruity centerpiece. Arrange for a transparent bowl that will refract light brilliantly to create a magical spell. Now, stuff that with enough of berries and cranberries. Fill the bowl with water and finish off by putting a floating candle. Your wedding invitees will be spellbound.
Roses and light in water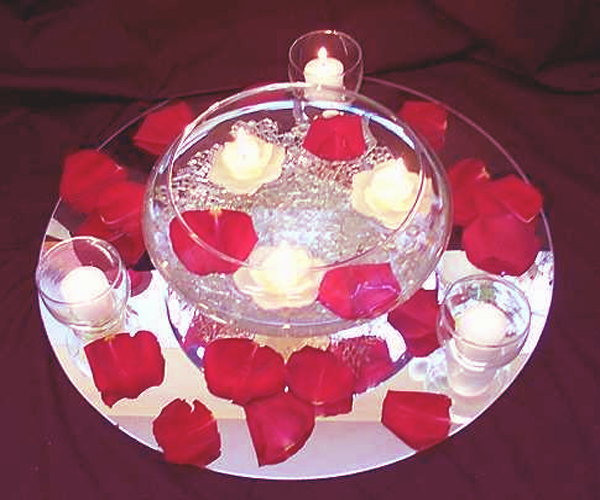 You can never underestimate the immense impact of roses in creating the spell of passion and romance in a wedding. But if you wish to break away from the monotony of the bunch of roses stacked inside a vase and put as center piece then we have a solution for you. Arrange for some fresh rose petals. Simultaneously, get hole of a spherical container that has a see through feature. Fill it up with water and float the petals gently. Now, place a couple of floating candles on the water too. As you light up the candles during the dinner you will get enchanted by the appeal of this centerpiece.
Gift box décor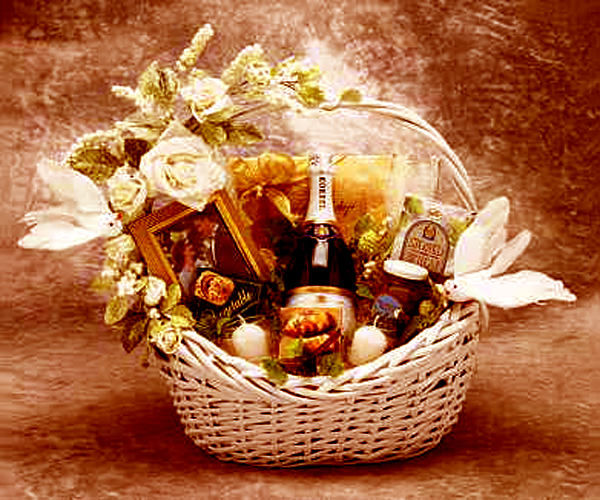 This suggestion of winter wedding centerpiece is perhaps the most economical one. You must have intended to give away gifts to your wedding guests. Why not give the dining tables a customized feel by placing a nicely wrapped wedding gift on them as a centerpiece for each of the invitees? It will even be a way of expressing your thanks to the guests for coming in and honoring your nuptial event. Your guests will definitely treasure this memorable wedding.
Christmas candle centerpiece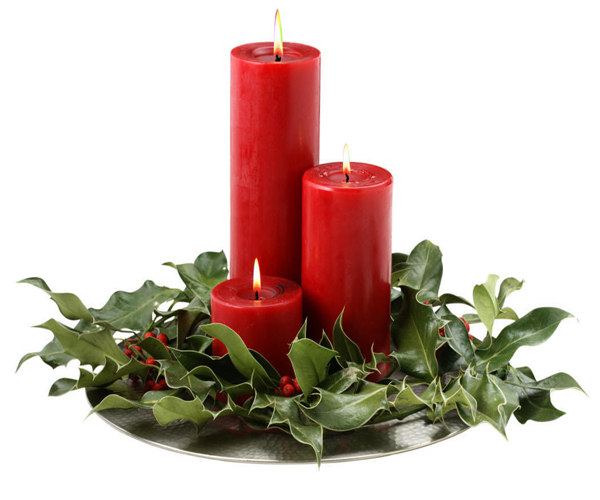 If you have a conception that nothing is more perfect in creating the ideal ambiance for a wedding other than candles then you are somewhat correct. But adding a customized touch of winter will be an added feature. You need to arrange for some Christmas candles for this project. You can either use a thick one as a standalone piece or make a cluster of slimmer ones and light them up as a composite centerpiece. You can be further creative by decorating them with winter flowers and fruits too.
Winter flower wedding centerpiece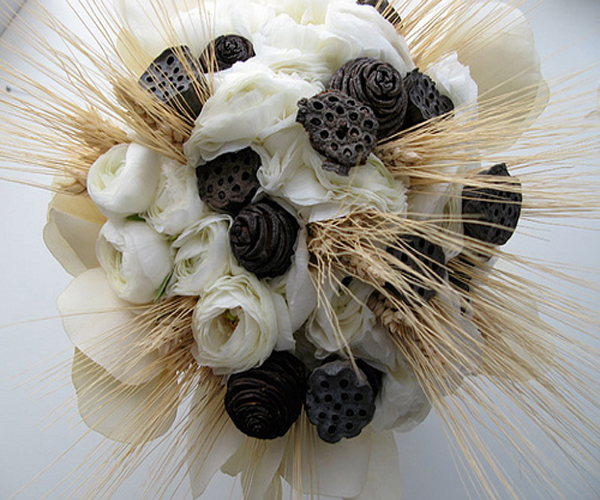 Flower is always the best choice whenever we talk about wedding centerpieces. The range of colors available in flowers make them the choicest ones for theme weddings too. So, for winter wedding you have a variety of seasonal flowers to choose from. Go for them and create a fresh flower bouquet. You can either go for single color bouquet comprising of a typical variety or opt for an assorted arrangement too. Put them on the dining tables and make your invitees charmed at the welcoming appeal of these flowers that stand for purity, love and commitment.
Mixed bag holiday centerpiece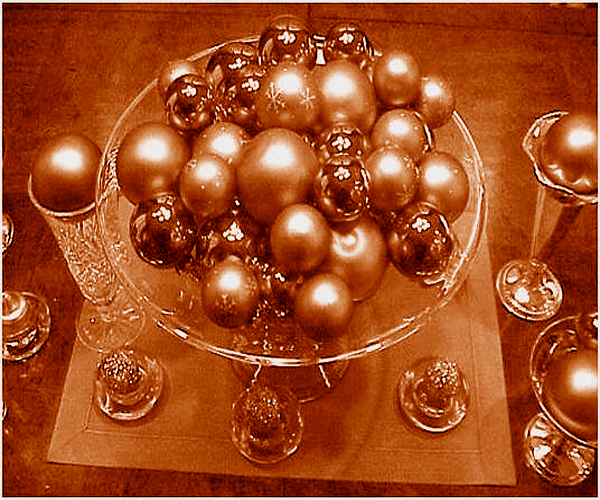 If you are happy go lucky and bubbly then let your winter wedding centerpiece speak of that. Thus, the predominant thing that you must always keep in mind for such a winter wedding centerpiece is that you need to go for variety. Therefore, instead of emphasizing on a single vase or container, arrange a number of them with different shapes and contour. Then stuff them with an assortment of holiday items, Christmas gifts and things that interest you. You will definitely amuse your wedding guests by this never before introduction of yours.
Snowflake winter décor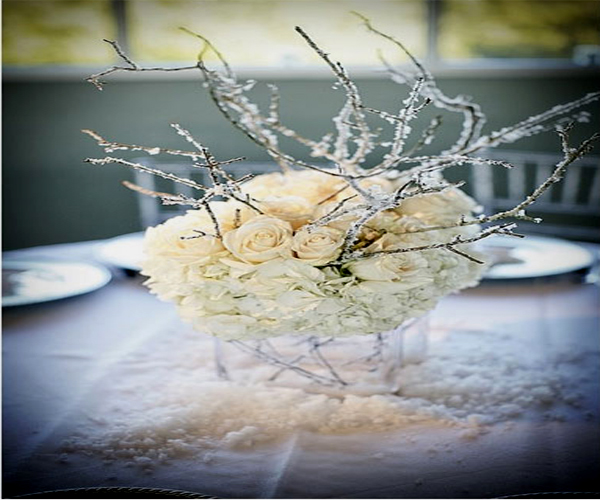 The most perfect way to hold the essence of the season of mists and mellow fruitfulness is to go for snowflake wedding centerpiece. Snow and misty ambiance captures the mood of winter wonderfully. Therefore, bang upon the prime winter colors for creating this winter wedding centerpiece. Now, you can do a wise shopping for candle holders and decorative beads that resemble snowflakes. Seasonal flowers are integral in this décor. Never forget to sprinkle some silver and white colored snowflake confetti on the flowers and all around the centerpiece.
Xmas tree centerpiece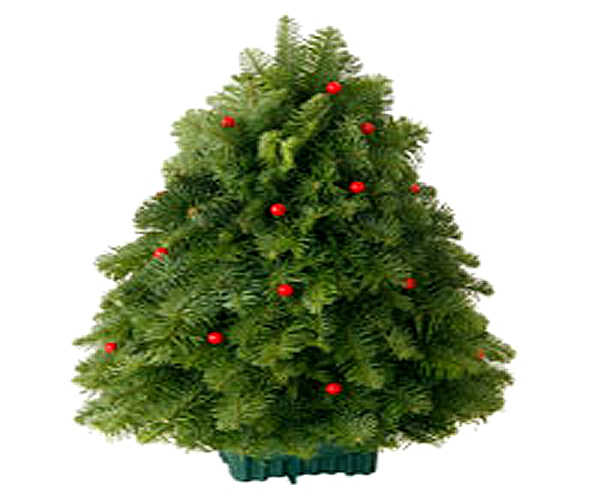 Let each table of your dining venue express winter. The best way you can do for this is to go for a signature icon of winter, a Christmas tree. Arrange for a mini prototype of a real Christmas tree and place on each of the dinner tables. Alternatively, you can even go for a bigger version as the master centerpiece. Decorate the tree with dedicated winter embellishments like seasonal fruits and flowers, Christmas bells, stars, etc.
Winter peg centerpiece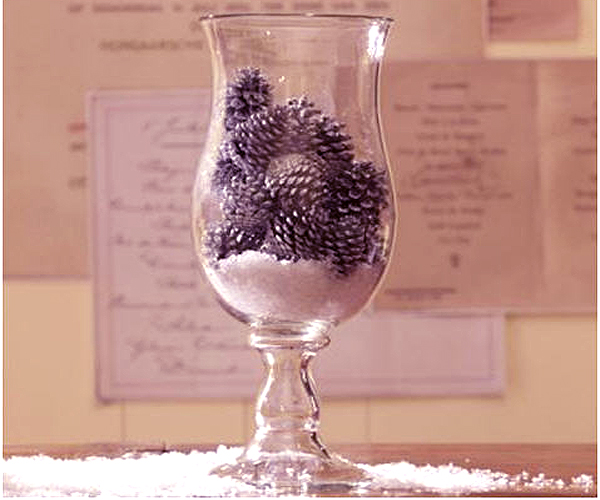 A wine peg stuffed with all the trademark icons of winter will also be the most perfect way to create a winter wedding centerpiece. Thus, some things that you will need for this project are a few fresh boughs of cedar, pine, birch and fir. Chose flowers like winter jasmine, orchids, poinsettias and fruits like red berries, springs and pine cones. Arrange them inside the peg and sprinkle snowflake confetti to capture the mood aptly. Finally, place them over the nicely decorated dining tables.