A bridal shower celebrates the beginning of the bride-to-be's happy married life and a great opportunity for all the bride's near and dear ones to get together before the wedding. It is of prime importance that this event is fun and memorable for the bride as well as the guests; this requires planning according to a check-list. An important entry on the bridal shower check list is easy and healthy appetizers.
Ricotta cheesecake and fruit lollipops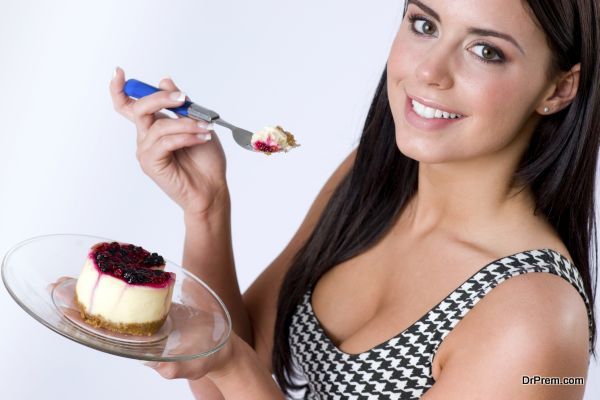 This easy-to-make, no fuss recipe combines desert with fruits and adds an extra pinch of health and refreshment to your snack. For preparing the Ricotta Cheesecake combine the ricotta cheese, cream cheese, whipping cream, flour, sugar and salt to a mixer. Add the eggs one at a time with constant beating between each increment. Pour this mixture on a parchment-paper lined baking pan according to the party demands.
Bake this mixture at 350 degrees F for 25-30 minutes and then cool with the door propped open for another 30 minutes. Refrigerate the baked cake while you prepare the cheesecake pops. Wash and dry strawberries and cut the pineapple into tiny cubes. Thread the strawberry tops pineapple cubes and two cubes of 1-1 ½ inch of cheesecake onto sticks. You can serve this delicious appetizer with hot fudge or chocolate ganache as dipping.
Smoked salmon and cream cheese cucumber bites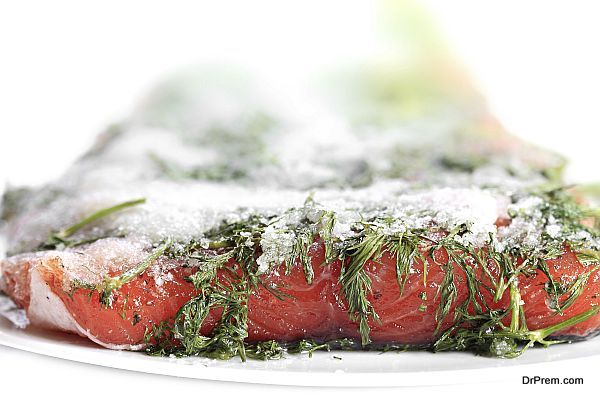 To serve this creamy crunchy finger food as an appetizer peel some cucumbers and slice them into 1" circles, then refrigerate them. Prepare cream cheese dill and spread a teaspoon of this cream cheese on each slice of cucumber. Top each slice with a tiny smoked salmon bite and thread these on a toothpick. Refrigerate and serve to your guests in the bridal shower.
Chicken Enchilada cups
This appetizer combines two delicious and finger-licking appetizers into one taste-bomb. Preheat the oven to 350 degrees F and bake wonton wrappers into cups of a mini muffin pan for 7 minutes to make 'cups'. Mix chicken and enchilada sauce in a bowl and evenly place the mixture in the cups. Sprinkle the tops with shredded cheese and bake again for 5-7 minutes to melt the cheese and heat the chicken. Garnish with green onionslices and serve.
Strawberry brownie kabobs
Image Source : Ericasweettooth.Com
After preheating your oven to 350 degrees F prepare brownie batter and place into mini muffin tins and bake them for 15-20 minutes. Clean, dry and slice the strawberries flat and start threading the brownie, strawberry and marshmallow together on a stick. Spread melted chocolate over the prepared sticks and refrigerate to cool the chocolate. This appetizer will relieve the guests with a sweet tooth.
Herb and Cheese mini quiches
These appetizers will be a delight for all your guests. Preheat the oven and prepare the pastry by mixing butter and cream cheese in an electric mixer and beating flour and Asiago Cheese until it forms a soft dough forms. Place the pastry in the oven and bake. Add filling to each pastry placed in a muffin cup and bake for 25-30 minutes. Carefully remove the muffin cups and allow it to cool. Garnish with chopped roasted red pepper and snipped chives.
Party Crab Puffs
Make this delicious recipe by experimenting with the ingredients. Prepare a batter and add it to preheated oven. Bake for 18-22 minutes or till it attains a golden brown hue, remove and cool and split the puffs open. Discard the soft dough from inside. Prepare a filling and place 1 teaspoon of the filling into each puff right before serving. Replace the tops of the puffs and sprinkle with parsley.
The finger food and appetizer that you plan on serving should be delicious and easy-to-make. There are some lip-smacking recipes that you could easily prepare yourself if you are planning a small party.