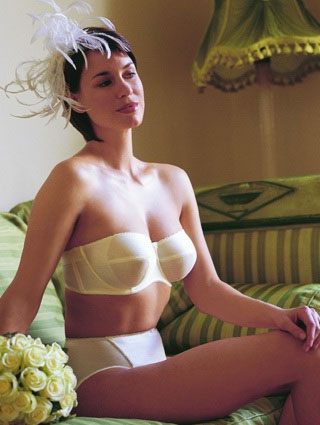 While shopping for your wedding day you always make sure to be perfect with your looks. Your hairstyle, your dress, your make-up, and your shoes everything has to be perfect. However, have you ever given a thought what else can be there to care the most about!
Yes! That is your lingerie. Some think that any lingerie will do but that's not true. Lingerie plays the framework for your dress. Its like pillars giving support to your to a building. Your lingerie should be comfortable and with exact sizing to ensure you perfect figure and comfort.
Avoid very lacy and decorative innerwear under your wedding dress as that can show through which will take away all your grace. However, these lace and embroidered lingerie will be suited well for your nights. Choose harmonizing lingerie with your wedding gown and there are special innerwears for brides.
Look perfect on your wedding with these tips.