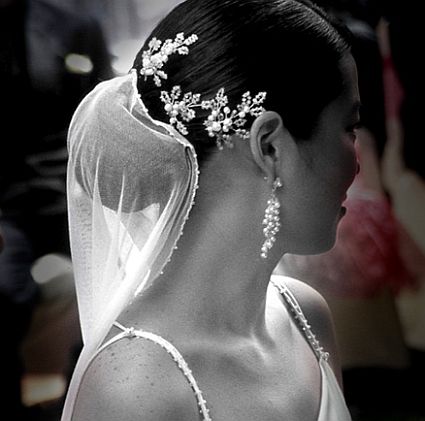 On your special day, leave behind the idea of wearing a bandana or headband as you can look stunning with beautiful hairpiece.
You can decorate your hair with beautiful hairpieces in pearl, crystals, stones and what not. American-based Wendy Hsu's bridal collection can satisfy your urge for exotic hairpiece jewelry and some other bridal stuff.
The site includes marvelous hair accessories, which will adorn you like a princess or a celebrity on your wedding day.