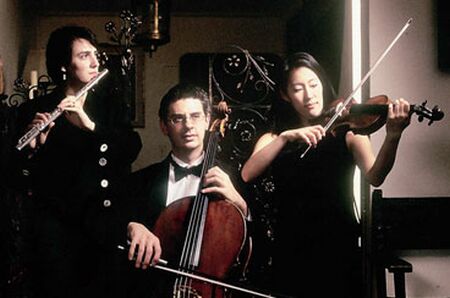 If you feel that only popular and well known bands play amazing wedding music you are surely mistaken. Here is a group of school kids from three Gilbert high schools who calls themselves 'Combobulations String Quartet' who is ready to rock your wedding night all dressed in black-tie attire.
Well, folks they are doing this so that they can get some additional pocket money: they charge a minimum rate of $200 per hour and they will play anything for you, right from Classical to popular, quartet seeking gigs, birthday songs and many more.
Listen to what Lauren Mulligan, 16; a junior viola player has to say: 'It's something fun to do on the side, doing our music and trying to get some cash, doing what we enjoy'.
This band has been playing wedding songs for almost a decent part of their lives now and they really know how to get the crowd rocking: though they had a slight problem in the very first day at a wedding party, now they know what they have to do to create a beautiful ambience with their wonderful music's.