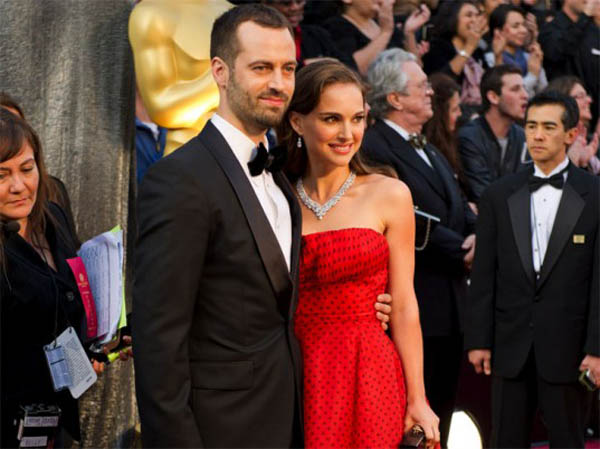 Whether you're a follower of the tabloids or not, you can't help but be swept away by celebrity weddings. The glitz and glamour are enough to make you sit up and take notice. The year 2012 has a line-up of celeb weddings that have been making tabloid headlines. From the likes of Natalie Portman to Anne Hathaway, the list is filled with A-list stars ready to tie the knot.
Natalie Portman & Benjamin Millepied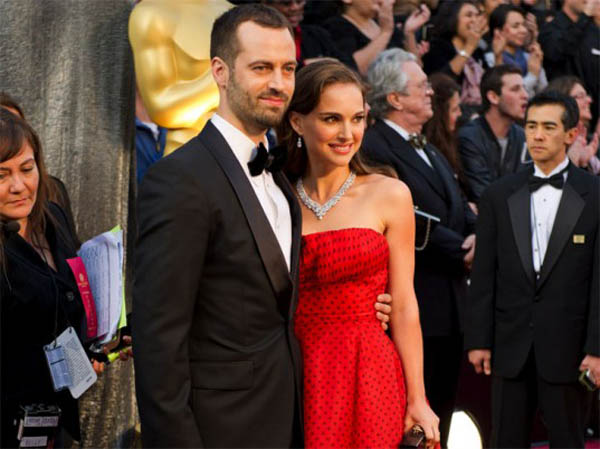 The rumors surrounding the rings worn by Natalie Portman and Benjamin Millepied surfaced after the couple was seen at the Oscars sporting the eco friendly pieces. Till now, there is no confirmation on whether the two have tied the knot or whether they're simply engaged. As it is, the duo has an 8-month-old son named Aleph which has only fueled the rumors. All we know is that if the couple is yet to be married, the paparazzi will be closely following the wedding. Incidentally, they fell in love on the sets of Black Swan which also earned Natalie an Oscar award for Best Actress.
Jessica Simpson and Eric Johnson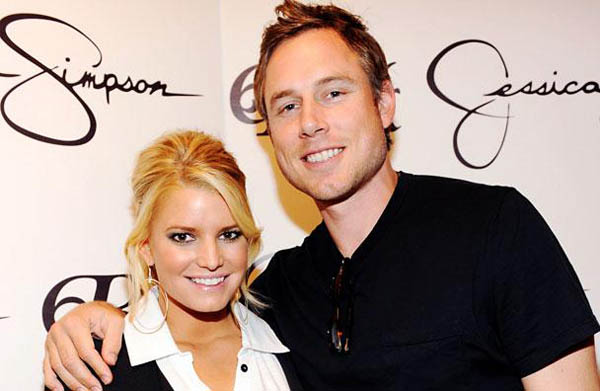 Jessica Simpson is set to marry boyfriend Eric Johnson but not just yet. She's currently carrying the footballer's child and though the duo is talking marriage, no date has been set yet. Apparently, the couple has several issues to work out, one of them being Jessica's wish to have a prenup agreement. The singer-turned-fashion mogul also wants to shed her baby weight to be able to fit into her wedding dress with ease. Needless to say, despite the bickering that cropped up due to the prenup talk, the couple will marry.
Anne Hathaway and Adam Shulman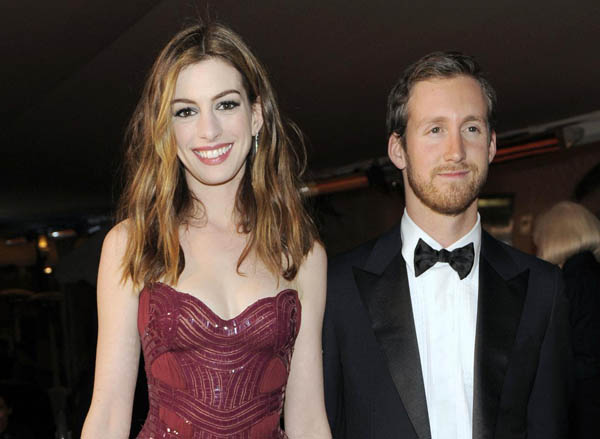 Anne Hathaway and long-time love, Adam Shulman, were engaged after dating since 2008. Hathaway was spotted wearing an engagement ring recently, fueling reports that the duo is set to tie the knot. The couple began dating after the actress broke off from Raffaello Follieri, a fraudster who posed as the Vatican's real-estate consultant. The disastrous relationship put Anne in the limelight but her relationship with Adam is far more low key. The actress has admitted to falling head over heels for her fiancé despite only a short break after her relationship ended with Raffaello.
Matthew McConaughey and Camila Alves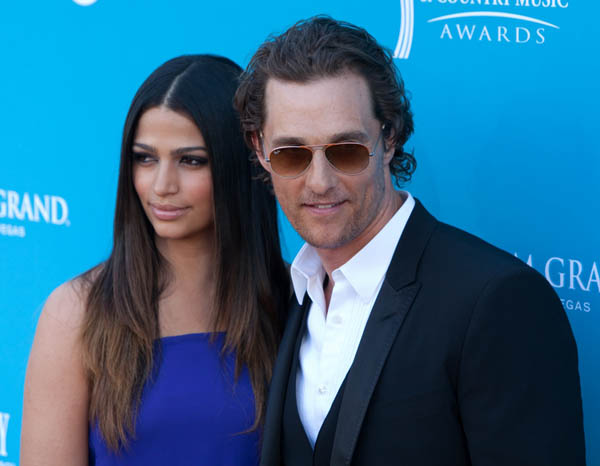 Hollywood heartthrob, Matthew McConaughey, got engaged to his long-time girlfriend Camila Alves after being together for 6 years. They haven't fixed a date yet and don't seem to be in much of a hurry to tie the knot. According to Camila, the two have spent their lives like a married couple and focus more on building a healthy family and a healthy home. They have two children named Levi and Vida and though no date has been set, the tabloids expect them to get hitched by 2012.
Britney Spears and Jason Trawick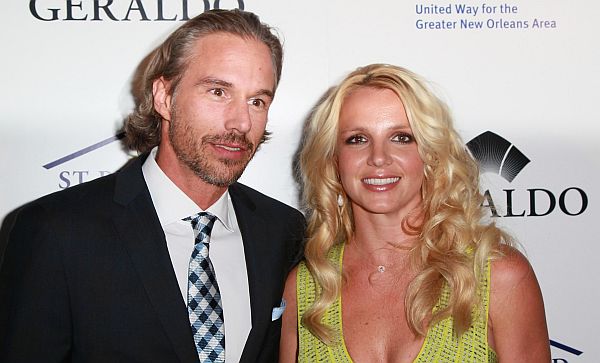 The wedding between pop princess Britney Spears and Jason Trawick has reportedly been put on hold. The singer is said to have wanted to go ahead with the wedding but her lawyers want to get her lawsuit with her former manager, Sam Lutfi, over with first. For now, her lawyers have managed to keep her from being called to testify as a witness and from being deposed. While she could go ahead with the wedding, the lawyers are afraid that Lutfi's counsel will argue that if she can get married then she can also be deposed.
Kristin Cavallari and Jay Cutler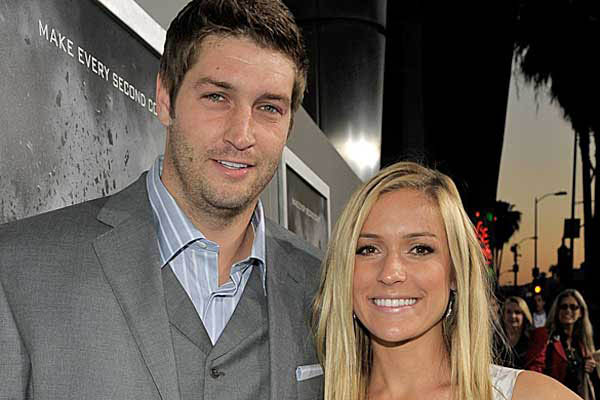 Kristin Cavallari and her fiancé, Jay Cutler, are in no hurry to get married and have decided to tie the knot only after the pregnant actress gives birth to her baby. Chicago Bears quarterback, Cutler, was reported to have proposed to Cavallari a second time after he supposedly broke off the engagement in July. However, the athlete denied the rumor recently saying that he never broke it off. Needless to say, the couple looks happy with the way things are going and will definitely tie the knot once the baby is born and the actress gets back in shape.
Kate Hudson and Matthew Bellamy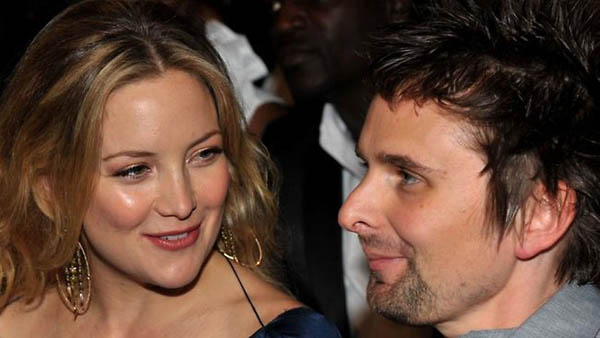 Actress Kate Hudson and her fiancé Matt Bellamy of rock band Muse gave birth to a son in July last year. They've been engaged for a year or so and though Kate's mother, actress Goldie Hawn, had let slip that the duo got married, she has recanted her statement to say that they haven't. There's no word on when the couple will wed, all we know is that they seem happy and will eventually tie the knot.
Liz Hurley and Shane Warne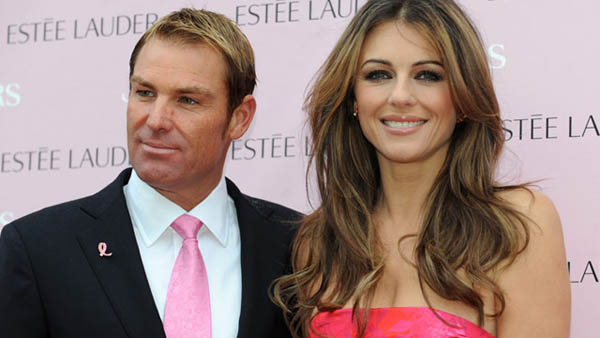 After much speculation, former Aussie cricketer Shane Warne asked Liz Hurley to marry him back in 2011. The engagement was expected as the couple had been dating for 10 months prior to Warne popping the question. Incidentally, Hurley split from her four-year marriage to businessman Arun Nayar after she was photographed kissing Warne.
Drew Barrymore and Will Kopelman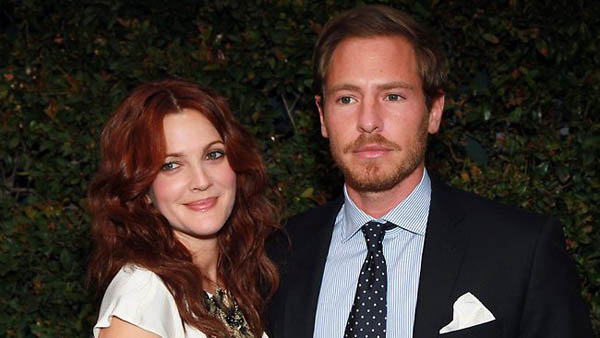 Actress Drew Barrymore is reportedly eager to marry fiancé Will Kopelman. The groom-to-be popped the question in January 2012. Drew is pregnant with Will's child and is slated to give birth later in the year. She's said to be excited about the upcoming birth and marriage. According to insiders, the actress wants to go ahead with the wedding not only because of the new addition to the family but because she's head over heels in love with Will.Morgan Freeman and E'dena Miles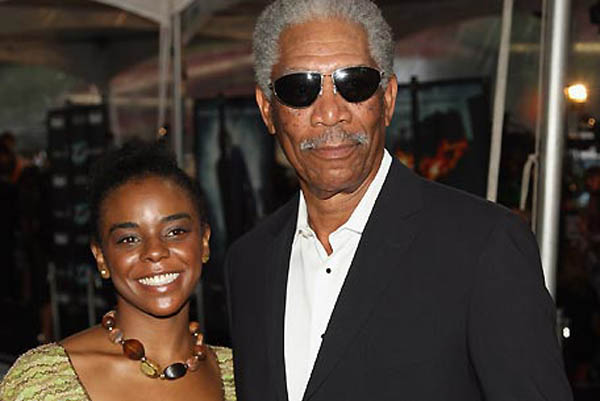 In an unlikely match up, Morgan Freeman and his step granddaughter, E'dena Miles, reportedly decided to get married after being in a relationship for 10 years while he was still with his wife, Myrna. How far this is true no one knows but the media seems to be having a field day. There have been no comments from Morgan so it's anyone guess as to the legitimacy of the rumor.
Kerry Katona and Steve Alce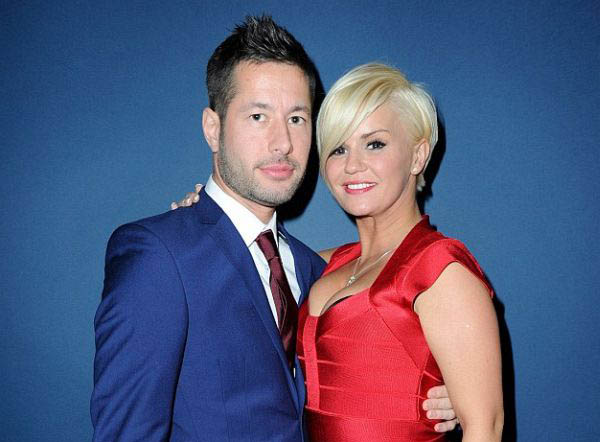 Kerry Katona is eager to wed fiancé Steve Alce after going through two failed marriages and several other disastrous relationships. She is hoping that her third time will be the charm especially after having battled cocaine and prescription drug addictions. Steve has already moved into her mansion where she lives with her children Molly, Lilly, Heidi and Max.
Liam Hemsworth and Miley Cyrus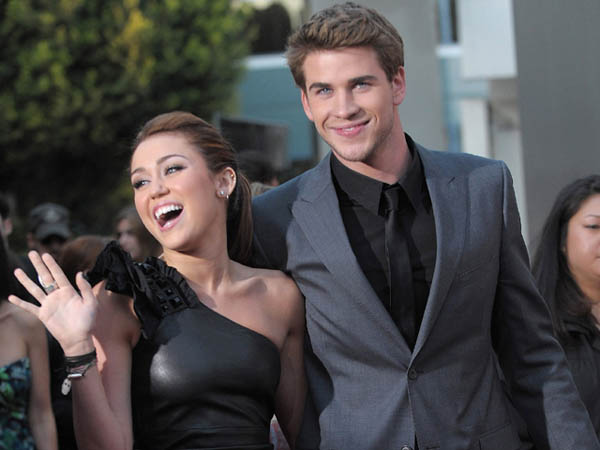 Aussi actor Liam Hemsworth is reportedly keen to take his relationship with pop sensation Miley Cyrus to the next level. The duo met on the sets of The Last Song and Liam has said that it was love at first sight. While they split for a while, the cute couple got back together and it seems very likely that Liam will pop the question to Miley soon.