We have one of the nicest DIY cake topper ideas, right here with us! It will be an amazing cake topper to have for your lovely wedding cake, if you are planning a small wedding. Also it is bound to serve as a wonderful creative idea for any rustic or vintage themed wedding. The idea is too inexpensive but it will look great at the top of your wedding cake. Do give it a try after reading the whole DIY procedure and the steps. Do share with your loved ones. Maybe, they too fall in love with this pretty idea!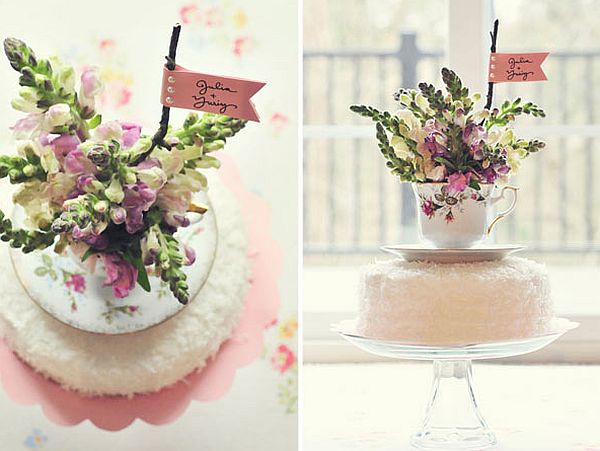 Difficulty level: Moderately easy
Time required: 20-30 minutes
Things needed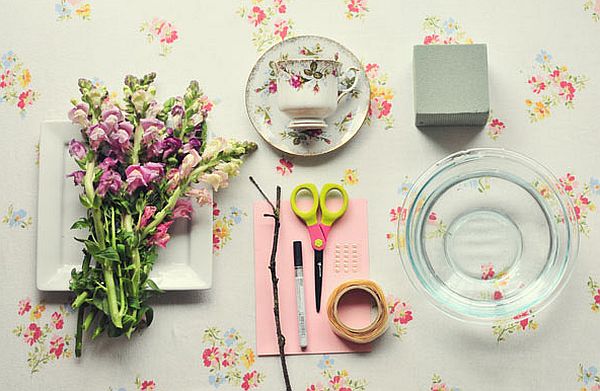 To make a teacup topper for your wedding cake first gather all these things by your side:
· Vintage tea cup with saucer
· Scented foam (floral)
· Floral elements/Flowers
· Twigs
· Scissors
· Glue
Procedure
1. Take the scented of the floral foam and reduce it to the size that will best fit inside the tea cup. Make some holes into the floral foam.
2. Now get a bowl filled with water and then soak the foam in this water for about 10-15 odd minutes.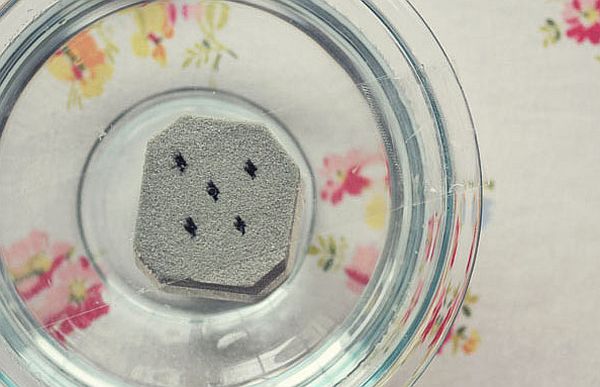 3. Trim some flowers from their stems and then insert them into the floral foam.
4. Now take a craft or any colored paper that compliments your wedding theme and color. Cut it down in the form of a strip. Write down the names of the bride and the groom on this fine strip. You can decorate the flag with some beads and other embellishments.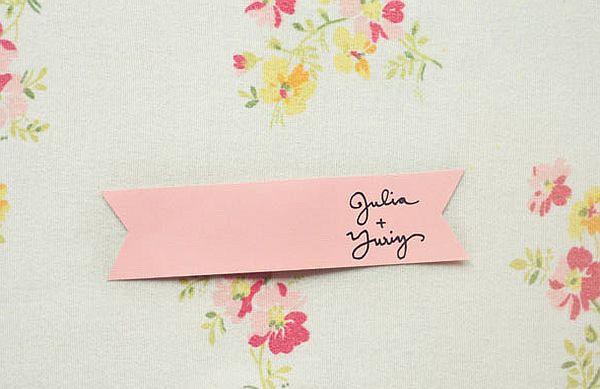 5. Make a flag out of the strip that you created in the previous step. You must insert minimum of one twig so as to tie the strip named flag onto it.
6. Glue the strip to the twig with some nice glue.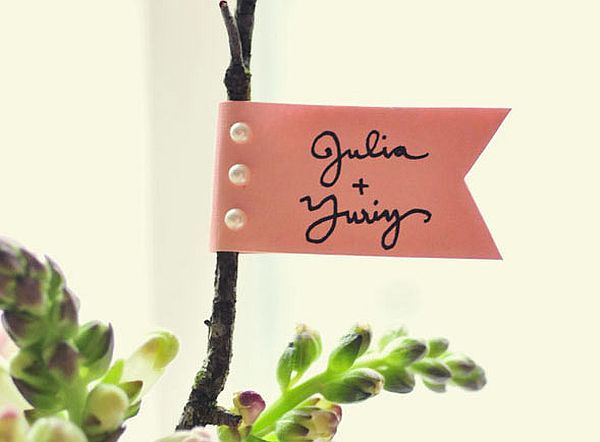 7. Finally place the tea cup on the saucer and then onto your wedding cake. Be proud of your creation.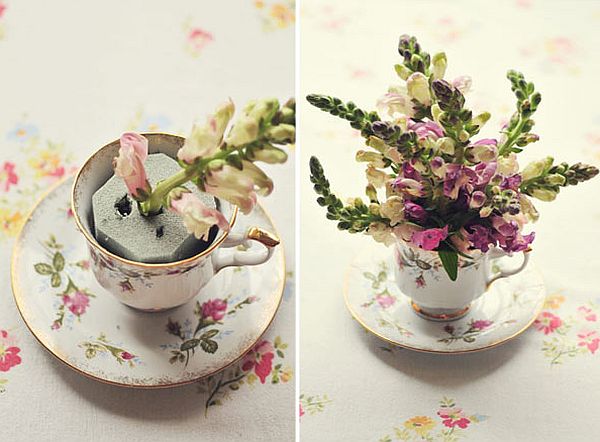 Things to watch out for
· At the time of soaking the floral foam, you can tape it down so that it does not float and absorbs water to the maximum.
· If you want your flowers to last for a longer duration of time then let the floral foam soak for about 1 hour or so.
· Do not break the stem while inserting the flowers into the foam.