Backless wedding dresses have always been a fashion statement and need tremendous detailing and understanding of the body type. A perfectly stitched backless wedding dress is surely a showstopper, making you look confident and gorgeous. If you want to be the perfect, beautiful princess and compliment your prince charming, following list of backless wedding dresses can help you choose the best for you.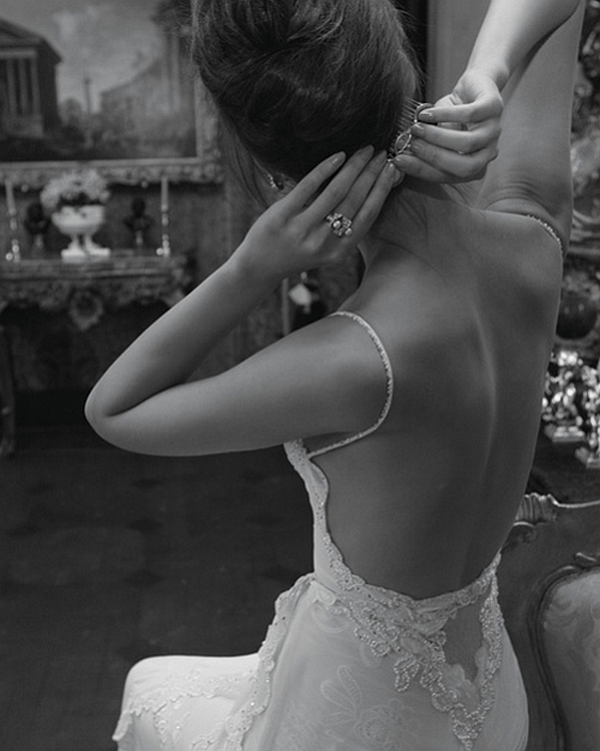 Inbal Dror creation is a 2-strap lace backless wedding gown to make you looks stunning on your wedding day. Flatter your back with this lovely, unique design that will make jaws drop. Secondly, the vibrant Wanda Borges designed dress is a body fit gown that is backless till your lower back.
It flairs at the bottom that makes you look elegant. A combination of body fit gown with free flowing flairs can complement your toned body well.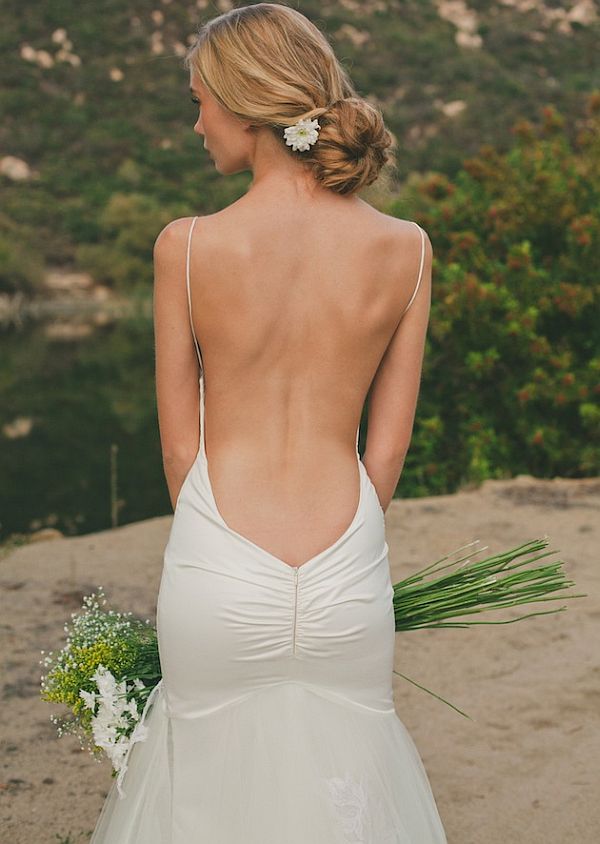 Designed by Katie May, the backless gown is stunning enough to hold the attention of onlookers on your back. Another design is the lace open backless dress made of silk and satin. The dress covers the nape of your neck, covering the rest of your back with beautifully designed laces till your lower back. It has a keyhole lace at the lower end.
The silk satin fabric with pearl and crystal embroidery and one-sided pattern is another design to compliment your wedding dress. You can also have silk backless ivory gown that has feathers and crystal embroidery at the sleeves.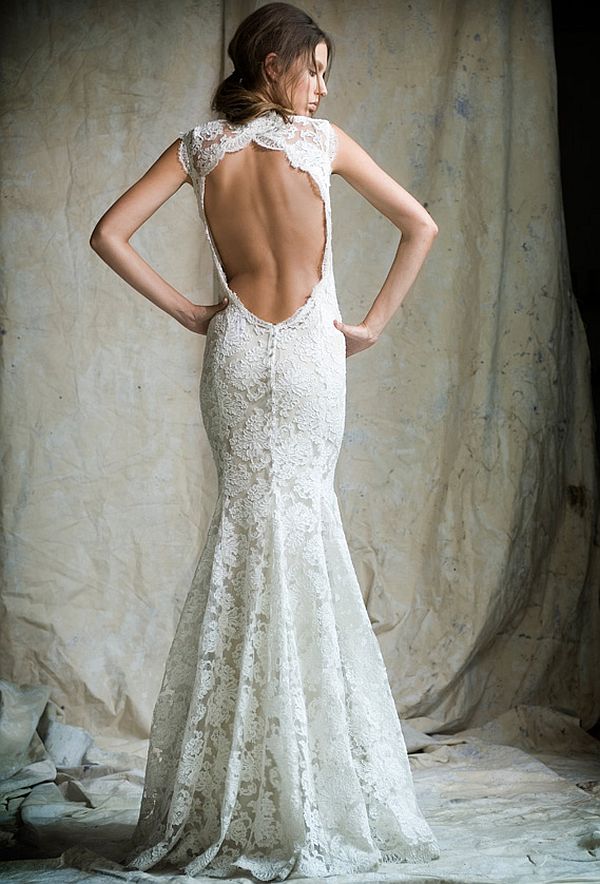 These dresses can also include pearls and beads as per the bride's preference. Pearls and beads used in such a manner do not ask for additional jewelry. Simple necklace and earrings that go well with the gown will make it perfect attire.
How about an antique, lace backless wedding gown? A perfect theme wedding dress for the traditional old wedding theme, this uniquely designed wedding gown can look flamboyant. Another design is the V shaped backless dress with messy ruffles, stitched from the lower back to the legs of the gown. It is a simple, yet chic design for the woman.
Mermaid concept wedding dresses still are popular, as a backless gown with mermaid bottom compliments the occasion well. Moreover, you can enhance them with designer bows or ruffle skirts, as they not only look feminine but youthful too. This trend is an all time favorite for many, and a never-to-die design that can compliment any body type.
Summary:
You can choose one of these backless designs as per your body type. They add confidence and make you look stunning on your wedding.