Now that you are engaged, you're probably moving right into planning a reception.
While many people enjoy planning their wedding day in a traditional fashion, more and more brides and grooms are using the wedding day as a means of showcasing their personality and interests. While decades ago, a traditional wedding was the way to go, today's brides and grooms have options to show their quirky side. While not required, it's encouraged more and more. So whether you're looking for a chic affair or a reception inspired by pop culture, you can have it your way on your big day.
Vows
One easy way to personalize your ceremony is to write your own vows. Writing your own wedding vows has become popular because it's meaningful. Prior to writing one's own vows, many people used the traditional vows seen in religious or civil ceremonies.
While those vows are very nice, and may work for some couples, many find that writing their own vows is a symbolic way of writing their own rules, and living their partnership the way they want to. After all, a religious ceremony's vows might not mention that you promise never to eat the last Oreo cookie. When you sit down to write your own vows, remember to have some fun with it. Let the vows you share with your beloved show your unique personality, and what you and your partner are expecting from the relationship.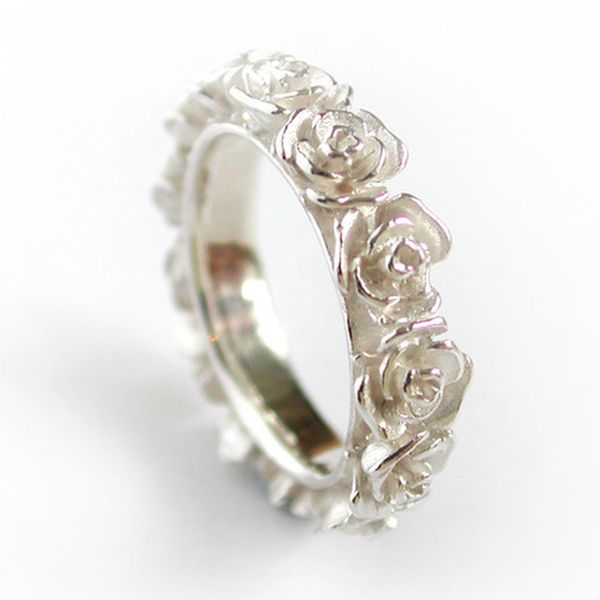 Reception
A reception and wedding is truly pulled together by the details. If you want to walk the line between classy and quirky, you can inject charm in small elements. For example, if you and your spouse-to-be have a love for the concept of a zombie apocalypse, consider adding an undead cake topper to a classic, white, wedding cake. If you want to take it a step further, split personality cakes are an option, too.
A split personality cake, is a cake that is a classic cake on one side, and something a bit more ghoulish on the other. Most bakers can accommodate such a request, but be sure to get a sketch before you make a final decision.
Zombie themed, or even Halloween-themed weddings are growing in popularity, and you can add small details to get that effect. Some couples are compiling novelty "survival kits" to give away as wedding gifts. Guests seem to love these kitschy favors. After all, the traditional favor of a champagne flute or a picture frame is becoming rather overdone.
You can even spread your theme to your place setting cards, centerpieces, or the colors used in the reception. The options of adding a bit of undead flair without overdoing it are endless.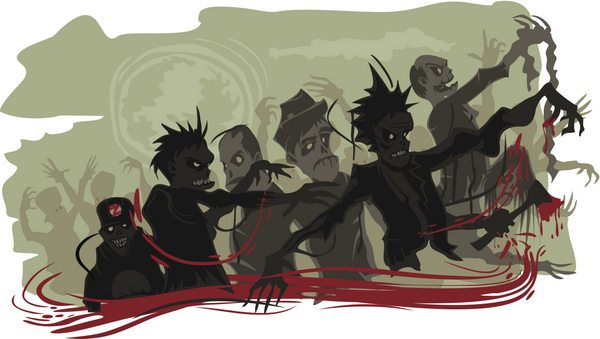 Rings
Remember, picking the ring is a big decision. These rings, for all intents and purposes, will be worn day in and day out. They will be a symbol of your love and commitment to each other, whether the sun shines forever, or a zombie apocalypse is just around the corner. Pick something you both love and feel comfortable with, and don't feel pressured into going the traditional route.
If you and your beloved are a non-traditional couple that can extend far past your wedding date and reception. Wedding rings and bands, after all, are a symbol of your love and they should reflect your personalities. Perhaps you want your wedding bands to offer a subtle nod to whatever theme you've chosen, as well.
To accomplish this, consider going with a non-traditional metal for your wedding bands  like tungsten wedding bands. Tungsten and cobalt bands, for example, have become popular choices, because they offer more personality than traditional silver and gold. Black tungsten rings are a solid choice. Not only are they modern but a lot can be done to personalize such a ring. There are thousands of designs you can create or choose from.
Written by Vincent La Rosa