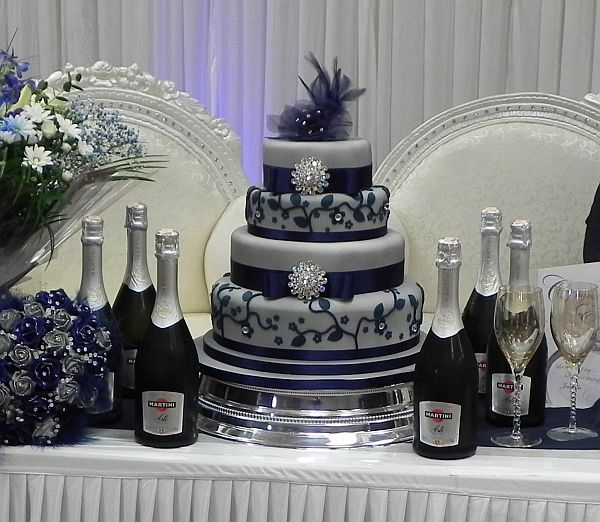 Wedding cake is one of those prominent things that must be sophisticated in style and art, when it comes to the reception and it also offers an opportunity to give a personal touch to the wedding. Though, you will find numerous styles and colors in wedding cakes but choosing a color that matches the theme is an elegant choice and indeed, it gives a sense to the wedding.
Blue color has great symbolization with weddings and this color represents purity and friendliness. Also, the blue color offers many options to go together with much famous color like chocolate and silver. Blue color is associated with sereneness and is wise choice to be chosen as a color of your wedding cake. A blend of little imagination, technique and creativity is all you need to make a blue color wedding cake.
Using a blue color in wedding cake a whole might not be wise idea so you can various other colors like orange, silver and brown with it and it produces an everlasting grace. Decide which shades suits you best and you can also look around the your world to get an inspiration. You can also use different color in various parts of the cake. You can use brown toiler pattern on a blue background of the wedding cake. It looks amazing. You can also choose all-blue cake accented with the couple's initials or monogram in brown.We are providing you pictures of ten best blue wedding cake designs that you may consider for your wedding.
Silver and Blue wedding cake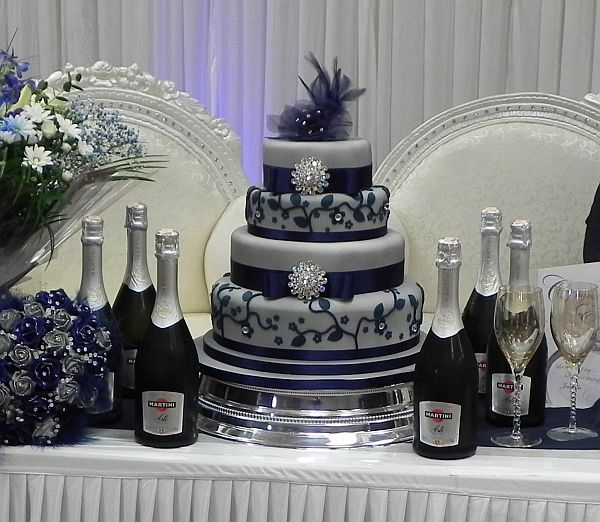 Blue Wedding Cake with pearls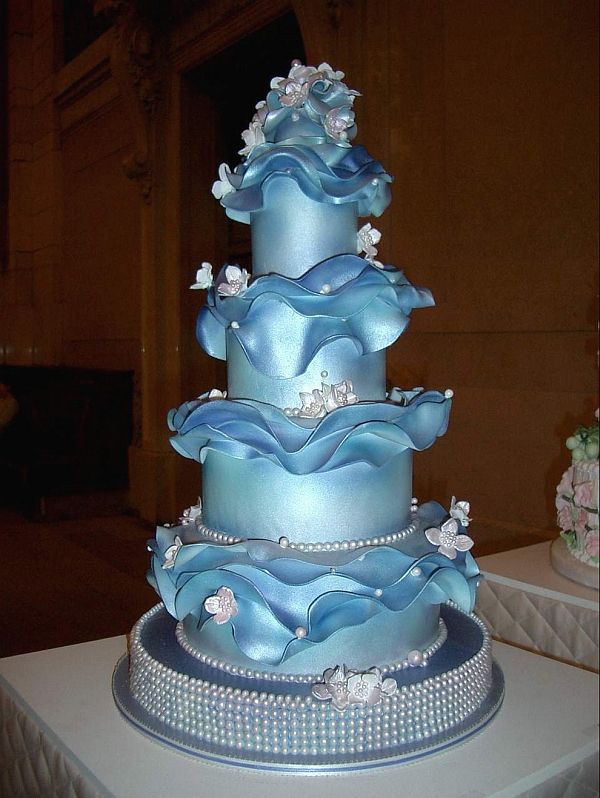 Blue wedding cake with ribbons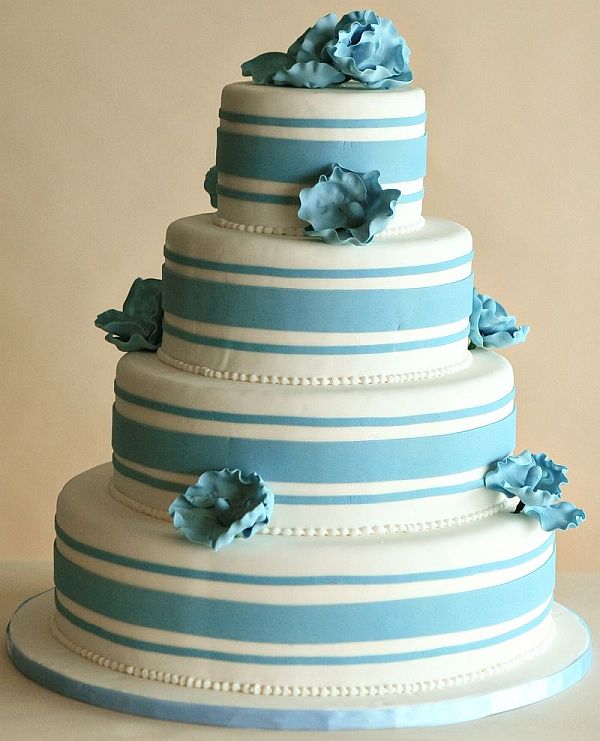 Beautiful blue and white wedding cake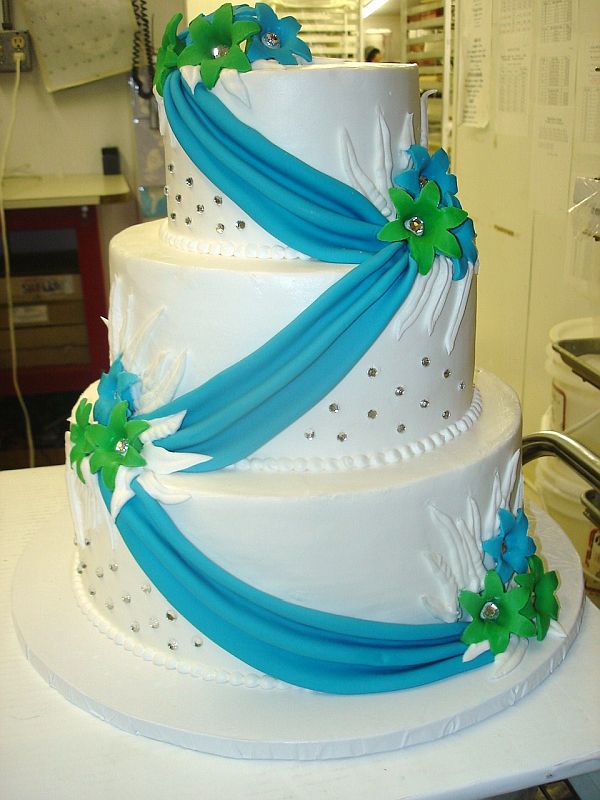 Blue Bow Wedding Cake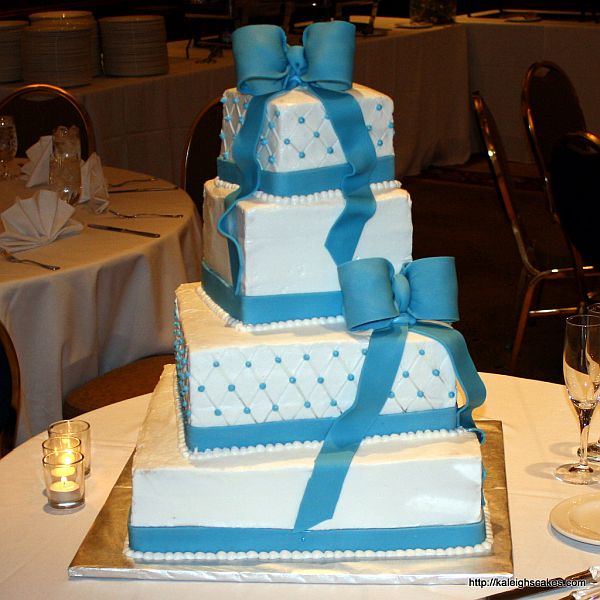 Cake blue white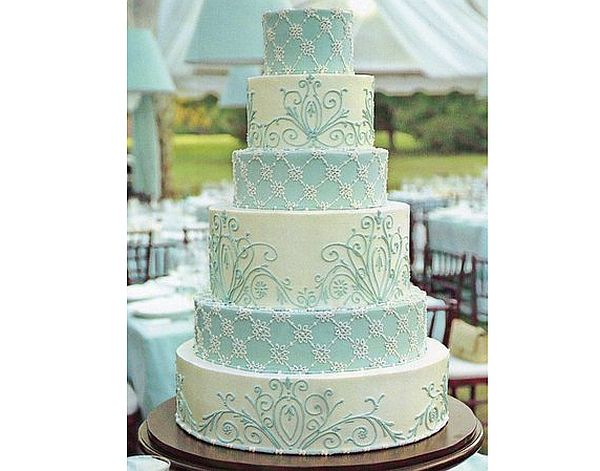 Blue wedding color with a Flourish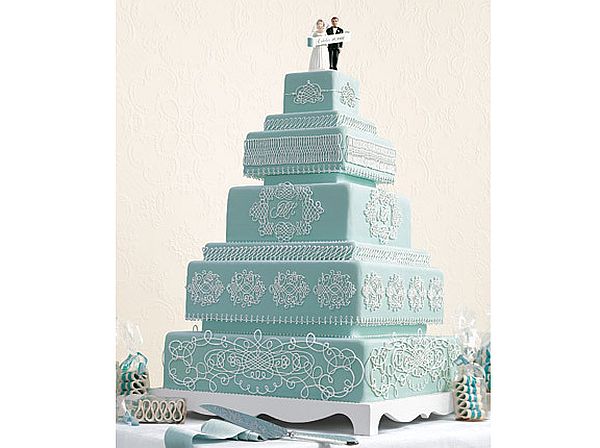 Geometric blue wedding cake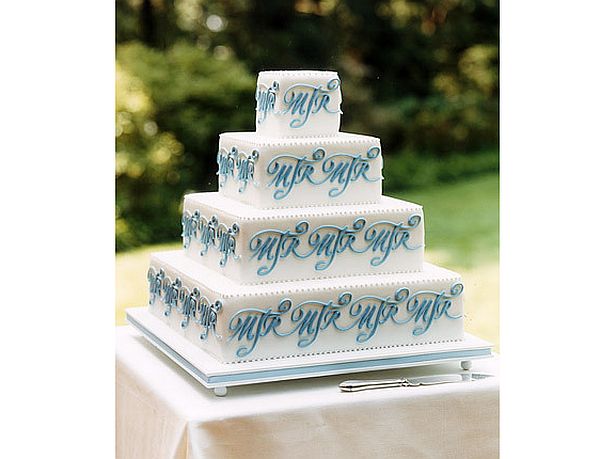 Robin's egg blue cake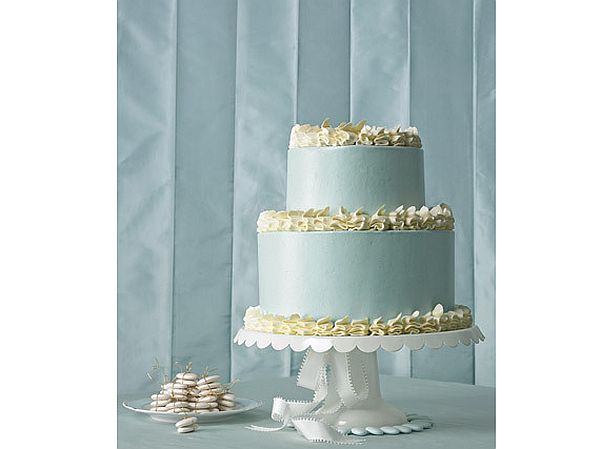 Something Blue