Every bride wants to look beautiful on the big day and sometime in despite of your wishes to wear short wedding dress, you succumb to the traditions and go for long wedding dress. Short wedding dress offers a great chance to put you in the spotlights and signify your individual taste, personality and a style statement. Short wedding dress can be the best option for brides, who are more modern than traditional as being the one, who you are and conveying your sophisticated style is the best thing you can do to yourself on your day. Take some tips before rush to buy your favorite short wedding dress.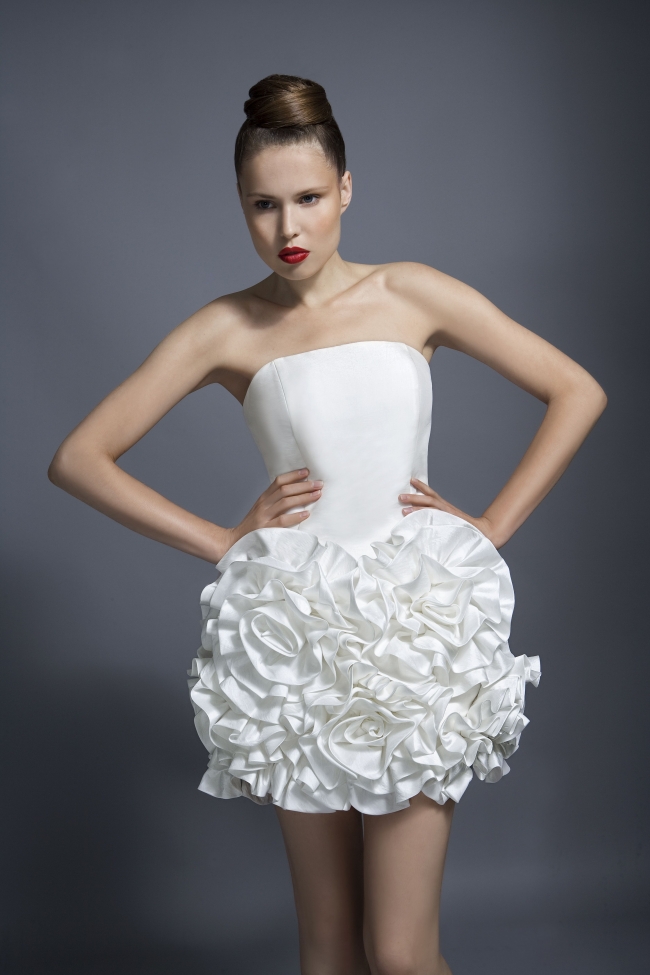 1. First of all, measure your height and make sure about length of your wedding dress. Even a very short wedding dress can spoil your sparkle and you will feel uncomfortable while dancing in reception area. You should buy a dress that falls no longer than the mid-calf.
2. Maintain your curves properly. A toned body with sexy curves can really put all the eyeballs rolling on you. Your wedding dress should empathize your best features should not expose your figure flows. Also, do some exercises so as to tone your arms and hips as usually, short wedding dresses are sleeve less and it should show off your hourglass figure.
3. Though, white and off white fabric is appreciated on a short wedding dresses but you can choose some other colors, if this is not your first wedding. Bride with striking features can go for short lavender wedding dress. Buy a dress that has pearls and beige studded on it, they give you a stunning look.
4. Though, short wedding dresses are less expensive than long ones because of costly silk but a thorough examination is necessary before you go for the one. Watch closely about all the intricate details on the dress and if possible, try on some sample dress.
5. The next step is to buy beautiful bridal accessories that complement your wedding dress. If your wedding dress is fancy, then add a glow to the overall look with a jeweled tiara and high-heeled shoes. In all, your wedding dress should put some spotlights on your shoes and other wedding accessories.