To find a best wedding dress is the biggest challenge that many brides face but a creative bride, who owns artistic skills would certainly think otherwise. It's a good chance for her to show skills and look the way the she has always dreamt. The best thing about wearing your own wedding gown is that you can design it the way you want and will feel comfortable and cool on the big day. So, you can choose your own style and color while keeping in mind, what suits you the best. I hope these ideas will help you for sure.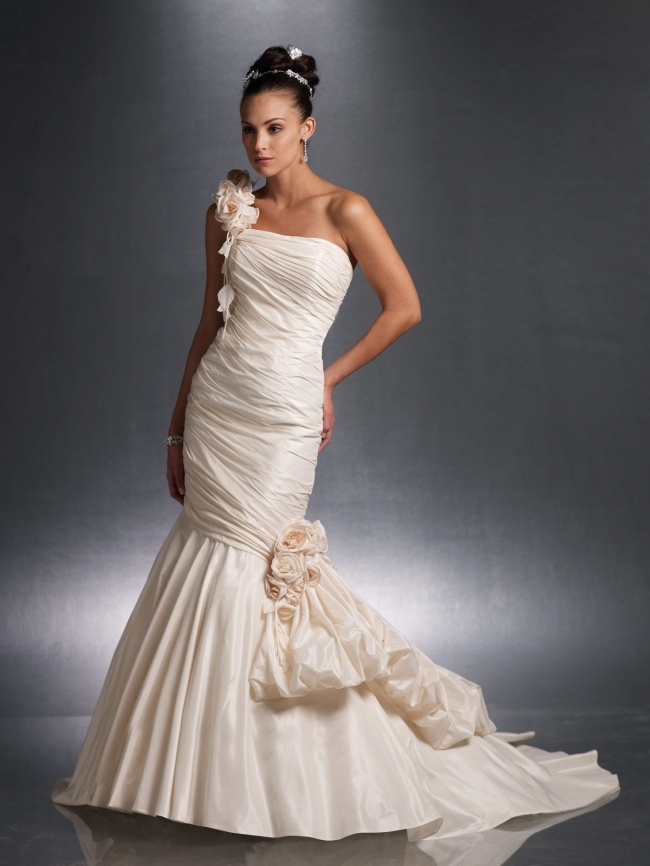 Things you need
Measuring tape, sewing pattern and notions required by pattern
Scissors, pencil, Kraft paper and practice fabric
Iron, straight pins, thread, sewing machine and bridal gown fabric
Tips
1. Depending on your body shape, decide the basic structure and length of the dress. Length of the sleeves and choose a specific pattern for your wedding dress.
2. Measurement is quite complicated task and you need someone else to take your measurements. Take measurements of waist, hip, bust, waist to desired hemline and back of thee neck of your waist.
3. Now select a sewing pattern for your dress. General silhouette of the dress should be included is your sewing pattern. Check the front and back pattern for size range and confirm whether the sizes that are listed on the front of the arrangements are in coordinations with your arrangements or not.
4. Now select the fabric of your wedding dress and buy a same kind of fabric in the same yardage as the pattern requires for the wedding gown.
5.Don't forget to steam or dry clean the practice fabric according to the manufacturer's directions.
6.After cutting the pattern pieces into the desired sizes, place them on craft paper and cut them out after tracing those pieces.
7. Now assemble the dress in practice fabric and exclude embellishments. Examine whether the fittings of the gown are right or not. You can even alter the gown if needed and then construct the wedding gown in final fabric.