Though, many wouldn't even pay a heed – leave alone paying money – for a slice of stale wedding cake unless it is from the British Royal Empire. Probably one month ago, we told about an auction of the Slice of the wedding cake of Princess Elizabeth and The Duke of Edinburgh wedding that survived till 21st century and was auctioned for £1,100. Following the same trend, PFC Auctions, an online auction house, is auctioning the Royal cake that says, "A slice of cake from the wedding of Prince William (1982- ) and Kate Middleton (1982- ) with a printed compliments slip from TRH, The Prince of Wales and The Duchess of Cornwall".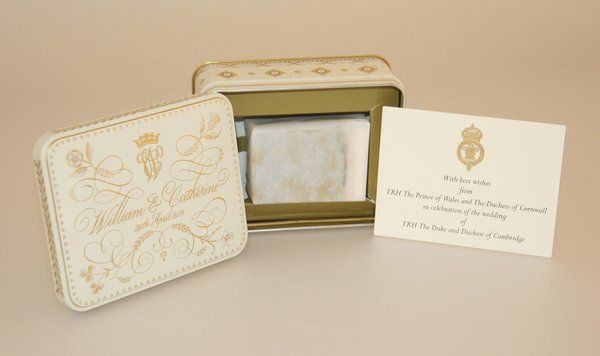 Last weekend, Prince William and Kate Middleton celebrated their first wedding anniversary and the cake was served to all 650 guests invited for the reception. According to PFC Auctions, the cake square is the first slice from the cake. Till now, the seller's identity remains undisclosed and the starting bit for the cake is decided to be £100. The moment also includes order of service form the Westminster Abbey, compliments from Prince Charles and Camilla and vows and hymns from the ceremony.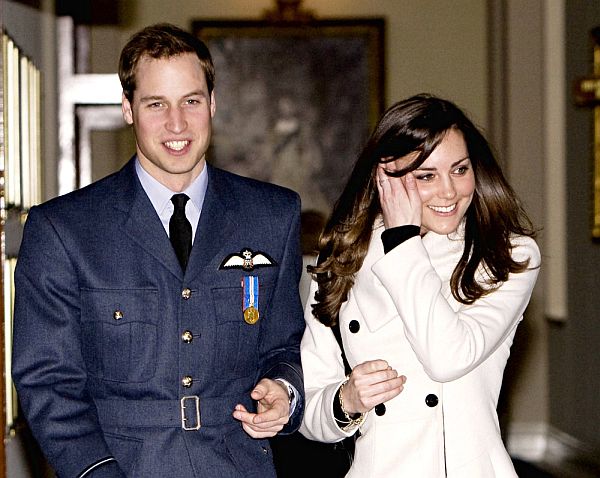 The auction has been started yesterday and it is being speculated that the bidding will accede the one (£1,100) that was held two months back. The PFC Auction has said that they are quite enthusiastic about the auction as this is the first slice of the wedding cake of Will and Kate, whose wedding was watched by approximately 2 billion people worldwide. The PFC further said that it is an honor for them to auction person piece of memorabilia of the most popular Price and Princess of all time.
So, for any reason, if you miss or were not invited for the wedding of Prince William and Kate Middleton, you certainly have a great opportunity to celebrate with a slice of the first piece of the wedding cake.
Via: thesun